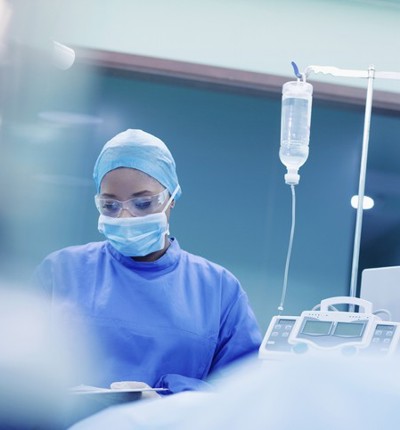 Five-figure settlement for woman after six-month delay in diagnosis of a wrist fracture
A woman has received compensation from her GP for a failure to arrange an in-person examination of her wrist injury, which led to a six-month delay in diagnosis of a fracture and meant she needed significant surgery. 
Posted on 15 December 2022
The woman, who we have called Ruth and who used to work as a yoga and stretching instructor, has had to have a complete change of career as a result of her injury and surgery. 
 
In February 2018, Ruth, aged 56, was cycling and was involved in a head-on collision with another cyclist who had emerged very quickly out of a side road. Ruth sustained injuries to her face and arm.
 
The following morning, Ruth was given a telephone appointment with a GP, in which she described the accident and pain in her wrist. The GP arranged for Ruth to undergo an X-ray of her wrist, but never carried out a physical examination of her arm or advised that this was necessary.
 
Ruth attended the radiology department at Homerton Hospital on the same day and had standard X-rays of her wrist. The radiographer did not find any fractures and Ruth was simply told to purchase an elastic support bandage.
 
Ruth's right wrist continued to be extremely sore if she moved it, with no signs of improving. The persistent pain meant that she could not easily hold or grip anything. Two weeks after the collision, she attended her GP surgery again and was told that she needed to give the injury more time to heal. Her symptoms, however, continued.  
 
Around six months after the accident, in July 2018, Ruth automatically and without thinking about it, pushed herself up from the ground using both hands, which caused her excruciating pain. Following another GP appointment and at her own request, she was finally referred to see a consultant hand specialist.
 
An MRI scan arranged by the specialist hand surgeon showed that Ruth had suffered a scaphoid fracture and, since her accident in February, the fracture had progressed to "non-union", meaning it had still not healed.
 
Because of the delay in treatment, Ruth's fracture required significant surgery which involved a bone graft taken from her right hip. Ruth was advised that had the scaphoid fracture been caught early, it could have been treated conservatively with immobilisation in a cast and that would have likely meant she had a better outcome overall.
 
After Ruth instructed Leigh Day medical negligence solicitor Rebecca Ridgeon, the GP admitted that a telephone assessment of Ruth's injury was insufficient and a face-to-face examination should have been arranged, either at the GP practice or by advising her to attend A&E. If the wrist had been examined, that would have meant special "scaphoid" X-rays were carried out back in February 2018, which would likely have identified the fracture and led to conservative treatment and to Ruth achieving a better outcome. 
 
As a result of the negligence, Ruth's previously active lifestyle has been affected significantly. Her business, which was dependent on her physical ability, involved delivering stretching workshops to individuals and groups. For several months following the operation, she continued to experience pain in her hip and wrist, which meant she walked with a limp. Whilst there has been some improvement to Ruth's wrist over time, progress has been slow and there remains a possibility that she will develop post traumatic arthritis in the future. She has also had to pursue a career change as a result of her injuries.
 
The claim was settled for £90,000. The sum compensates Ruth for her pain and suffering, loss of earnings, past and future medical treatment and for the care and assistance she required as a result of the negligence.
 
Ruth said:
 
"Having been reassured by my GPs for six months that there was no damage to my wrist, just a matter of resting and giving it time, I was devastated when I finally saw a specialist who told me I had a fractured scaphoid. My life has changed because of this oversight. I can no longer use my wrist as before. Rebecca from Leigh Day has been constantly supportive and understanding throughout the ordeal of my case."
 
Leigh Day medical negligence solicitor, Rebecca Ridgeon, said:
 
"Whilst GP appointments by telephone are of course appropriate in some circumstances, Ruth's case clearly demonstrates that, for some traumatic injuries, patients need to be examined in person. The delayed diagnosis and treatment of Ruth's fracture has resulted in permanent symptoms and affected her ability to express herself creatively and earn a living, so I am really pleased we have been able to achieve a settlement which properly compensates her for the huge impact which the negligence has had on her life."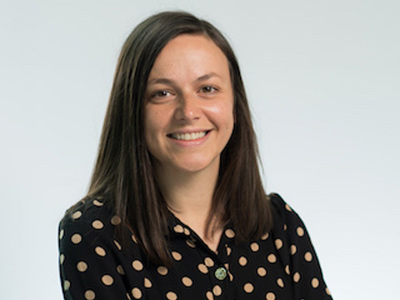 Rebecca Ridgeon
Rebecca Ridgeon is an associate solicitor in the medical negligence department.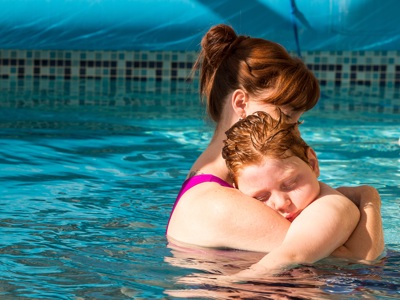 Medical negligence
If you or a loved one have suffered medical negligence our lawyers are here to offer you sensitive support and expert experience gained after representing claimants in this area for more than 35 years.