Coroner rules death of 14-year-old Katie Wilkins was contributed to by hospitals' neglect
The inquest into the death of 14-year-old Katie Wilkins, from Warrington, has ruled that neglect by Warrington General Hospital and Alder Hey Children's Hospital contributed to her death. Assistant Coroner Katy Ainge has also issued a Prevention of Future Deaths report addressed to the Secretary of State for Health expressing her concerns about the national lack of funding for paediatric haematology specialists.
Katie was diagnosed with leukaemia in July 2020, and died five days later at Liverpool's Alder Hey Children's Hospital following a catastrophic bleed on the brain.

Katie attended Warrington General hospital on 30 June 2020 with pain. She was diagnosed with an abscess. Katie reattended Warrington hospital multiple times throughout July 2020 with ongoing and then worsening symptoms including pain, bruising, and then fever.
The coroner heard how medical staff failed to take basic blood tests from which would have diagnosed the disease as early as her first attendance at the end of June. Katie eventually collapsed at home on 26 July and was taken back to Warrington. Blood tests were finally taken which revealed Katie had acute promyelocytic leukaemia (APML), a rare form of blood cancer.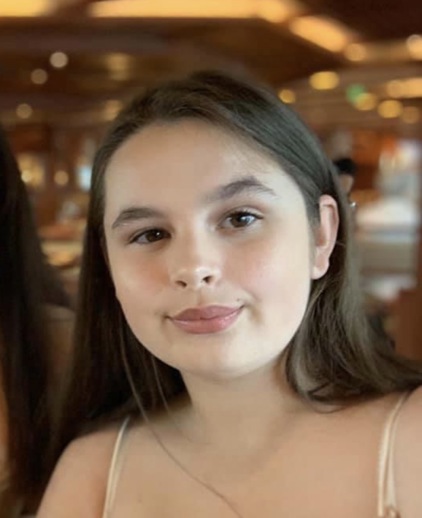 Katie Wilkins.


Katie was transferred to Alder Hey Children's Hospital for specialist treatment for her APML. The coroner heard how the risk of APML is not the cancer but the high risk of bleeding. The coroner found that Alder Hey did not provide basic and fundamental care to Katie as they failed to administer a vital blood-clotting medication, fibrinogen, needed to prevent haemorrhage. Katie suffered a catastrophic bleed less than 48 hours after arriving at Alder Hey, and despite urgent surgery, she never recovered.

Katie's mum, Jeanette Whitfield, told the inquest at Gerard Majella Courthouse in Liverpool, that Katie had been "drastically let down" by health professionals. Jeanette provided harrowing witness evidence in which she described Katie as a smart, sassy teenager with her whole life ahead of her. She spoke about how Katie had wanted to become a paramedic, and how she loved riding horses. Jeanette said that losing Katie was like "losing a piece of my heart".

Katie began suffering gynaecological pain in late June 2020 but after a visit to the GP was inconclusive, her mum took her to Warrington General Hospital A&E department on 30th June. A scan revealed a large abscess, for which Katie was prescribed two courses of antibiotics. By 7th July the abscess failed to heal, and she appeared pale and exhausted, said Jeanette.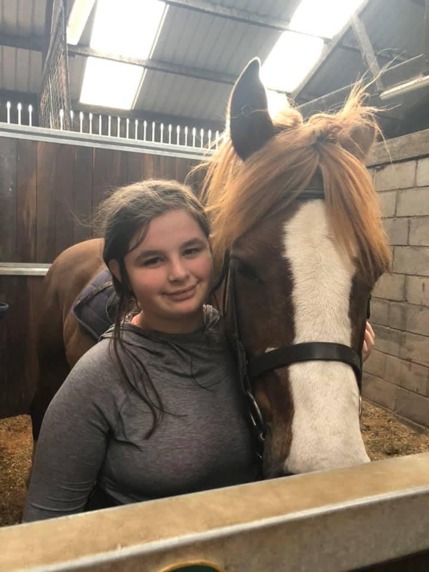 Katie Wilkins.


On 14th July at another emergency appointment because of ongoing intense pain, Katie was told she would need an operation the following day to drain the abscess. A doctor decided against blood tests on the day and Katie was sent home. It was expected that Katie would undergo blood tests prior to her surgery the following day, however the surgery was cancelled. Katie instead underwent an MRI scan and was given a follow-up appointment for 18th August. She was advised to take co-codamol for the pain. The inquest was told that if Katie had been given a blood test at this point, it would have shown that she was suffering from APML, a rare form of leukaemia, for which early treatment is vital.

On 21st July Katie attended Warrington General Hospital, her seventh interaction with Warrington asking for help, with worsening symptoms. Jeanette told the inquest how a consultant dismissed her concerns about Katie's severe pain and fluctuating temperatures. She felt her concerns about Katie's worsening symptoms were not being taken seriously.

On 26th July Katie collapsed at home and was rushed to A&E at Warrington General Hospital. Blood samples were finally taken and her leukaemia was diagnosed. She was transferred to Alder Hey Children's Hospital the following day and was placed in the high dependency unit (HDU). A bone marrow biopsy to confirm the diagnosis was planned for 29th July. Jeanette was told that there was a cure rate for acute promyelocytic leukaemia (APML) of 80 per cent to 90 per cent. Her family were told that there was a high risk of Katie suffering a bleed as her blood wasn't clotting properly, but that she would be treated with blood products. This should have included a specialist blood-clotting medication called fibrinogen. Jeanette told the inquest that Katie was chatty and calling family and friends over the phone on the night of 28th July.

However, despite Katie's fibrinogen levels dropping to what the coroner heard were levels in the "danger zone" from the early evening of 28 July, Katie was not given fibrinogen. The coroner heard that monitoring and treating fibrinogen levels were a basic and fundamental part of treatment for APML. At 9am on 29th July, Katie told her mum she had a headache. She was initially prescribed paracetamol and later, morphine, but soon it became so severe that she cried with the pain, before collapsing. A CT scan revealed Katie had suffered a catastrophic brain haemorrhage. Alder Hey admitted that a new headache is a "red flag" symptom of a bleed and the coroner found that Alder Hey should have taken urgent action at this point.,

Katie underwent surgery and was placed on life-support. It became clear that Katie would not recover, and she was taken off life-support two days later. Katie died on 31st July, with her mum, dad and sister by her side.

The coroner said she would issue a Prevention of Future Deaths report to the Secretary of State for Health in relation to the fact that Katie's APML, which is a haematological emergency, was managed primarily by the wrong speciality at Alder Hey. Katie was managed during a critical period before her death by an oncologist with no expertise in this rare blood cancer, and a treatment plan set out by a haematologist was not followed. Independent expert witness Dr Cathy Farrelly told the inquest that it was almost unheard of for an oncologist to manage this condition. Dr Keenan, the Trust haematologist at Alder Hey said APML patients being managed by oncologists caused him concern and that he had raised these concerns to the Trust after Katie died. However, the coroner heard that due to national wide issues in recruiting haematologists, the Trust, ultimately decided to keep the same arrangements in place. The family raised concerns that this would mean other children with APML could end up in the same situation as Katie, leading to further avoidable deaths. The coroner has recognised these concerns by raising this national issue directly with the Secretary of State for Health.

Jeanette Whitfield and Jonathan Wilkins, Katie's parents, said:

"It's hard to believe that we have needlessly lost our funny, caring, sassy, loveable girl with a contagious smile. The loss of Katie has left a huge hole in our family and will forever be in our hearts. We will never forget her.

"On the day Katie was taken to Alder Hey and diagnosed with leukaemia, she asked her mum if she was going to die, and Jeanette told her "No, you are in the best possible hands at Alder Hey". We knew that Katie was at risk of a haemorrhage, but we put our trust in the specialist, world-class care of the Alder Hey medical staff.

"But the morning she was rushed to theatre due to a bleed on her brain was like something out of a horror film. It's still so hard to believe that our daughter was let down so catastrophically by the medical staff who we placed our complete trust in. Even after Katie had been let down so badly by Warrington General Hospital, we believed that the staff at Alder Hey were experts who would treat our daughter with the utmost care.

"We thought that when we finally had a diagnosis, Katie would be okay as APML is so treatable and the survival rate is very high. However, we were wrong, and Katie was again let down by those who were responsible for her treatment.

"This inquest has exposed the full extent of the basic failings in Katie's care by both Warrington and Alder Hey hospitals, and we are pleased that the care provided by both Trusts has been recognised as neglect. The truth as to how she died and making sure that this never happens to another child has been a devasting journey for our family over the last two years but it's what Katie deserves. We are relieved that the ongoing concerns we have about the level of care that current and future children with APML will receive due to a lack haematologists is being raised at a national level and will have to be addressed by the Secretary of State for Health. While nothing can bring Katie back, we are pleased that her legacy will be to protect other children with leukaemia.

"We are grateful for the dedication of our legal team, and the professionalism of the expert witness and the coroner Ms Ainge. We sincerely hope that Warrington and Alder Hey hospitals act on the changes they have promised to make to improve the care for children with leukaemia."


Leigh Day solicitor Julie Struthers, who represents Katie's parents, said:

"I am pleased that the coroner's conclusions have recognised the full extent of the serious and fundamental failings in care that Katie received from both Warrington and Alder Hey hospitals. It has been hugely distressing for her family to hear that Katie's death could have been prevented had she undergone a straightforward blood test earlier, or simply received the correct medication. I welcome the coroner's decision to make a Prevention of Future Deaths report due to the ongoing concern that another child with a rare leukaemia such as Katie's may not be looked after by the correct specialist, which could lead to further avoidable deaths. Through the inquest process the strength and courage of Katie's family has ensured that there has been proper scrutiny of her death, and I join them in their hope that Warrington and Alder Hey put in place effective changes to ensure no other child's life is lost due to such basic failings in care."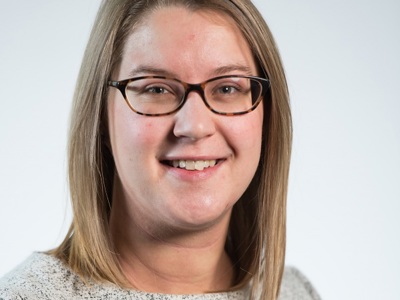 Julie Struthers
Julie Struthers is an associate solicitor in the medical negligence department.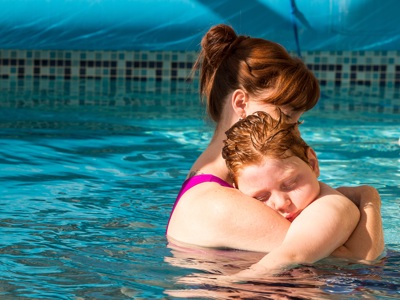 Medical negligence
If you or a loved one have suffered medical negligence our lawyers are here to offer you sensitive support and expert experience gained after representing claimants in this area for more than 35 years.