Bristol City Council accepts defeat after local conservation charity's legal challenge over homes plan
Residents have forced Bristol City Council to back down over its plans for 62 homes on the site of the old Bristol Zoo car park.
The Clifton and Hotwells Improvement Society (CHIS) fought a planning application by the Bristol, Clifton and West of England Zoological Society for 62 homes on the former zoo car park in College Road, Bristol.
After CHIS signalled judicial review action over a decision by Bristol City Council to grant planning permission for the homes, assisted by environmental lawyers at Leigh Day and barrister Leon Glenister at Landmark Chambers, the council accepted its decision had been taken unlawfully and agreed to reverse it by consenting to judgment. The move was sealed with a court order this week.

The court order confirmed that the decision to grant planning permission was taken on the basis of recommendations in an officer's report, which had failed properly to consider the level of heritage harm, failed properly to weigh up harm and public benefit, and which had not set out a clear and convincing justification for the heritage harm under the National Planning Policy Framework. The council officer stated in their report to the planning committee that the council had fulfilled a legal obligation to consult Historic England on the application. However, the council then failed accurately to take into account Historic England's advice, and as a result committed an error of law. For those reasons, the planning permission decision was declared unlawful and was quashed by the court.

A Clifton and Hotwells Improvement Society spokesperson said:

"We have fought and won our battle against Bristol City Council's decision to grant planning permission for 62 homes on the site of the Bristol Zoo car park. The Council accepted that they acted unlawfully in the way they made the decision."

Clifton and Hotwells Improvement Society is represented by Leigh Day solicitor Rowan Smith, who said:

"Our client's main aim in bringing this legal challenge was to ensure that the best features of this much-cherished and historic part of Bristol were preserved. Important aspects of the potential heritage harm to the area by this proposed development were, as the Council conceded and the Court has now confirmed, unlawfully dealt with when planning permission was granted. Our client hopes that the Council will approach any new application on a lawful basis, and will be scrutinising that in detail as the plans emerge."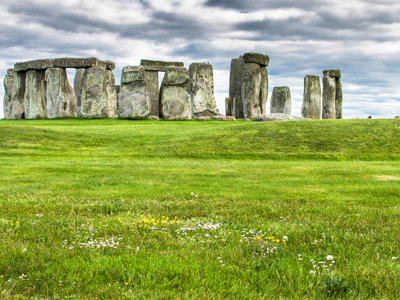 Stonehenge road and tunnel decision unlawful, rules judge
Stonehenge campaigners are celebrating a massive victory after a judge ruled that a decision to allow a dual carriageway, road and tunnel to be built within the ancient World Heritage Site was unlawful.