Teenager Frankie Thomas took her own life after reading graphic content online at school
An inquest into the death of 15-year-old Frances-Rose Thomas, known as Frankie, has concluded that the teenager took her own life after reading graphic online content relating to self-harm and suicide that she accessed through a school iPad while on school premises, when she ought to have been in lessons but was unsupervised for over two hours.
Posted on 06 October 2021
The coroner said in her conclusion that Frankie's death was more than minimally contributed to by the failures by her school to provide an effective e-security system or other measures that would have prevented Frankie visiting sites about self-harm and reading stories on Wattpad describing suicide on the day of her death.
The coroner ruled in her conclusion that there is a lack of robustness in Wattpad's approach to moderating age-related content which allowed Frankie to access stories about suicide and self-harm despite using a children's account.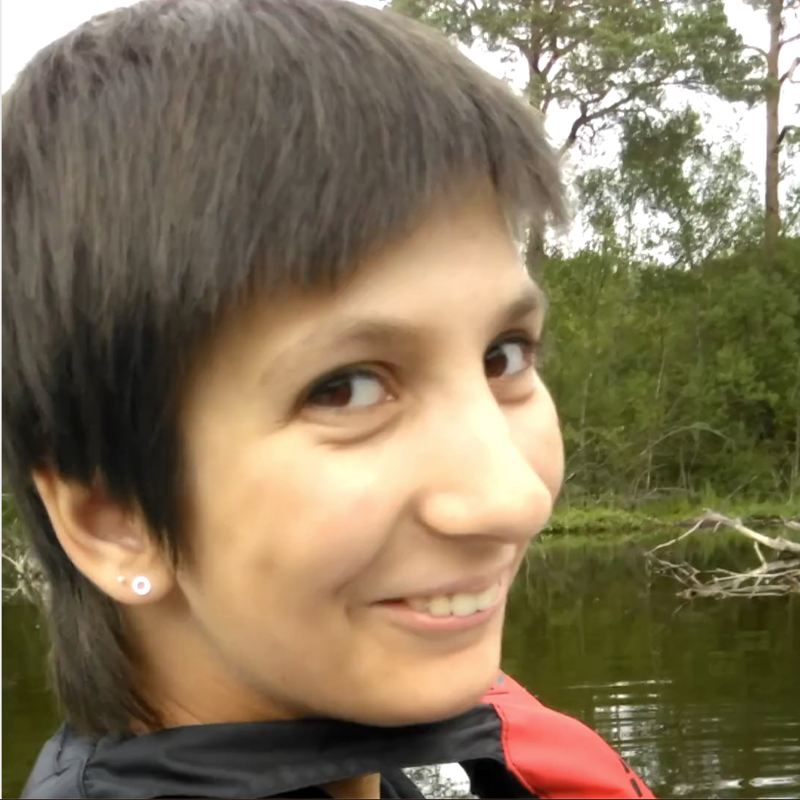 Frankie's parents, Judy and Andy Thomas, are now calling for a stronger stance from the Department for Education to ensure that safeguarding of pupils from online harms is standardised across all schools, with someone in the school responsible for ensuring safeguards are working properly and for safeguards to be examined as part of Ofsted inspections. In addition, they would like the Department for Education to issue to every school a standard list of online sites that should be blocked to students.

The coroner indicated that she will be writing a Prevention of Future Deaths report addressed to the Department for Education highlighting the need for better guidance for schools on e-security and minimum standards to assist schools in implementing the guidance.

Frankie had high-functioning autism and attended a special educational needs school, Stepping Stones School, which is now known as Undershaw, in Hindhead, Surrey. She was at risk of impulsive behaviour and was vulnerable to suggestion, the inquest was told.

Software on the school laptop which Frankie had been using should have alerted staff if a pupil was accessing inappropriate content, however, this was not functioning properly. The iPad she was using had no filtering system at all. The lack of safeguards was only discovered by the school after Frankie's death and not remedied fully for approximately a year afterwards. Had the filtering systems been working properly, the inquest heard that it would have given Frankie's parents, the school, and Children and Adolescent Mental Health Services (CAMHS) a chance to assess the risk to Frankie from accessing sites about self harm and suicide and provide appropriate support.

On the day of her death, 25 September 2018, Frankie was left unsupervised at school for two hours with a school iPad. During this time, she searched how to self-harm and read stories on the social storytelling platform Wattpad, four of which describe suicide and self-harm. The last story she read mirrored her death.

Her parents Judy and Andy Thomas told the inquest that they were shocked that Frankie could access such dangerous material while at school and using school equipment. Frankie had special needs and was vulnerable and as a result her parents did not allow her to have a personal computer at home, their own computers were password protected so her access could be safely managed, and Frankie's phone had a monitoring system to protect her.

Following her death a forensic search of the school laptop she had been using at school revealed self-harm and suicide-related searches going back to January 2018.

Wattpad declined an invitation to be an Interested Person at the inquest and although they confirmed a story Frankie accessed had been reclassified as 'mature', Wattpad would not disclose full details of Frankie's activity on their platform. Frankie had not only accessed suicide and self-harm related stories but also stories including sexual violence. The inquest heard that the safety policies on Wattpad in relation to mature content are entirely user-regulated and some schools use the platform as part of their Key Stage 4 curriculum.

Frankie's parents described her as intelligent, bright, kind-hearted, fearless and had a great sense of humour. She had a wide range of interests including playing the drums and bass guitar and taking part in many different sporting activities including judo, climbing, boxing, surfing, kayaking and paddle boarding. In the months before her death, she had volunteered with a charity that works with disabled children.

Judy and Andy Thomas said following the inquest:

"Frankie was such a big part of our lives and it was a total privilege to be her parents and we were proud of her. She had such potential and we believed in her 100%. She was seriously unique and we miss her terribly and still cannot believe she has gone.

"We were genuinely horrified when we learned of the material Frankie had access to online while at school, where we assumed she would be kept safe. We believe that the access Frankie had to harmful material ultimately led to her death. We urge all schools, especially those who cater for children with special educational needs, to make sure they have the highest levels of filtering on their equipment. This should block access to dangerous material and immediately alert delegated staff to access attempts, who can then follow up with the student concerned and their parents or carers. Pupils should also be supervised when online.

"There can be no room for error, and this is something that the Department for Education needs to take a strong stance on. A standard list of online sites that should be blocked to students should be issued to every school, including independent schools, rather than leaving it to each school's discretion. The Department for Education should provide schools with information regarding the systems they should be using to safeguard children and the need to delegate someone to be responsible to ensure that it works properly. It should be statutory that the safeguarding system is physically tested as working - including by Ofsted as part of their inspections and grading of schools. Parents do need to know whether a school is safe.

"We are also concerned that Wattpad is apparently allowed in many secondary schools and that many parents may also be unaware that their children can access harmful material on the site. We hope that Wattpad will review their policies in relation to publishing mature material and in pushing more of the same harmful material to its users."

Merry Varney, partner at law firm Leigh Day, added:

"The inquest into the death of Frankie has heard disturbing evidence of failings in her school's e-safety system and of Frankie accessing explicit and suicide and self-harm related material, both through online searches and on the platform Wattpad on the day of her death.

"We welcome the Coroner's robust findings that the school failed in multiple ways to provide any online safety for Frankie or other pupils; no monitoring, no understanding of the system and no agreement as to who was responsible.

"Frankie should never have been left unsupervised and able to access graphic material at school and the evidence heard at the inquest showed a real need for the Department for Education to examine whether its guidance on online safety is sufficiently robust and specific. The Court heard other schools use or allow Wattpad, which the Coroner found had inadequate moderation systems which allowed Frankie to access a story called 'The Lovely Suicide Children' despite using what was considered a child's account.

"While we wait for long overdue action by the Government to regulate platforms like Wattpad and better protection for children in the online world, it is imperative schools provide a safe online environment for pupils using internet-enabled devices at school."

Frankie's parents were represented by Merry Varney, partner at Leigh Day, and Jessica Elliott of 1 Crown Office Row.