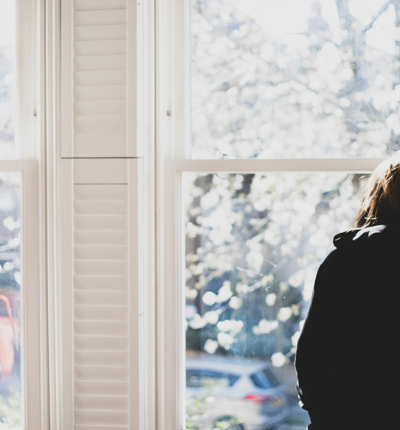 Sex assault victim's claim against DWP
A severely ill woman is bringing a claim against the Department of Work and Pensions over an appalling series of errors in her case for extra benefit to help provide for a child who was conceived as a result of sexual assault.
Posted on 19 February 2021
The DWP failed to keep track of vital information that entitled her to benefit above the second-child funding cap, then lost a form containing confidential and sensitive information about the circumstances of the child's conception.

Despite her being diagnosed with PTSD and severe anxiety following the sexual assault, insensitive DWP staff made the mother repeat her child's background story on several occasions, each time claiming that the information had not been provided previously.

Pleas for a DWP interview about the special circumstances that would entitle the woman to child benefit for her third child to take place at home were repeatedly refused.

In the end the woman had no choice but to leave her home with her child in tow, on a snowy day in March, 2020, and face the ordeal of an interview at DWP offices.

She was so traumatised at the presence of men she did not know that she had to wait outside in a snowstorm until she was called in for interview.

Once inside, staff claimed to have no knowledge of a promise that the woman would be interviewed by a female doctor. Worse, they had not received a vital UC100 form sent by the woman's GP to explain the circumstances that justified the child benefit for a third child.

In the face of the woman's distress, staff asked why she hadn't ever requested a home visit.
Again, staff had no knowledge of her background story, and without the UC100 form, refused to conduct the interview.

When the woman went home and filed a complaint, arrangements were made for a second interview later that day if she could provide a copy of the UC100, which the woman did.

However when she again returned home, the DWP office told her on the phone that the UC100 was the wrong form, and instead they needed an NCC1 form.

At that point, the woman said: "I just lost it. I said I had been through enough, I couldn't cope and I put the phone down. That same day, my complaint was processed, it was passed to the Service Centre Manager (I didn't even ask for this) who agreed to verify the extra support for my child' on the basis of the evidence provided'."

Now the woman is bringing a claim against the DWP for the way they treated her. As well as PTSD and severe depression brought on by the sexual assault she suffers multiple bouts of meningitis due to an auto-immune condition.

Represented by Leigh Day solicitors, the woman claims that that the decisions of the SSWP breached her rights under Sections 19, 20 and 21 of the Equality Act 2010 and under Articles 8 and 14 of the European Convention on Human Rights as enacted by the Human Rights Act 1998. She believes the loss of her UC100 form raises GDPR issues and that she also has a claim under the Data Protection Act 2018.

The woman said:

"Every time I told my story I had to go through the trauma of the sexual assault again. I have lost track of the number of times I have had to tell, and retell what happened to me. I just wanted someone who was trained in these matters, and was sensitive, to deal with my case – it never happened."

Leigh Day solicitor Ryan Bradshaw said:

"Our client was subjected to distress, suffering and considerable upset over the period of her ordeal with the DWP. She suffered financial loss and her mental health was significantly affected. She is diagnosed with PTSD and is the sole carer for her three children. She made numerous attempts to resolve the situation and provide alternate information to fulfil the requirements, but they were not accepted. It was not until she made a formal complaint, that the requirement for the prescribed evidence (and the manner of presenting the evidence) was waived. The DWP have been repeatedly notified of the serious detrimental impact of their treatment of claimants yet appear to have learned nothing."