Inquest into the death of Robert Walaszkowski
Robert Walaszkowski, who sustained a spinal injury and lost consciousness while under the care of a mental health unit, was discharged from the emergency department at Queen's Hospital, Romford, without being given a spinal examination, an inquest into his death was told.
Posted on 22 September 2021
In fact Robert, aged 35, had a spinal fracture which was left untreated and was a cause of his death.
Robert was admitted to Queen's A&E with a suspected head injury. Spinal examination and imaging of the spine was required due to the nature of his injury and his presentation, the jury inquest at Walthamstow Coroner's Court was told.
Following discharge from A&E the following day, Robert, of Waltham Forest was placed on the floor of a secure vehicle to be transported to Goodmayes Hospital mental health unit, Redbridge. He arrived at the hospital unresponsive, he never recovered consciousness and died of his injuries a month later.
The jury recorded a narrative conclusion and found that neglect contributed to Robert's death.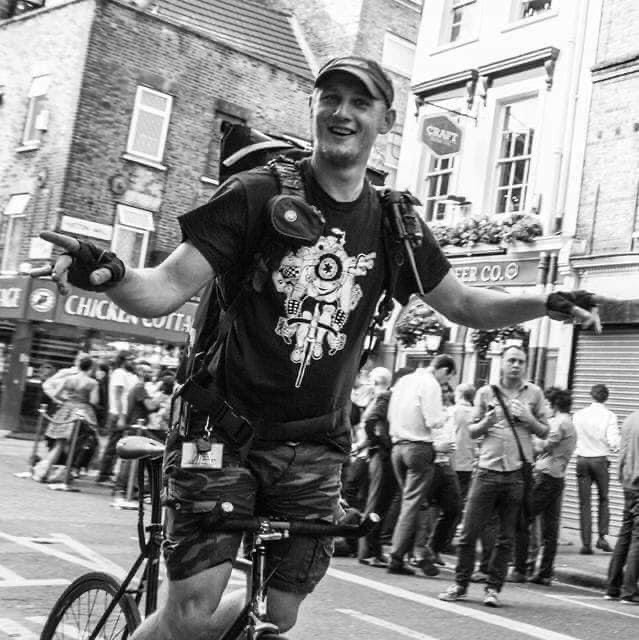 The seven-day inquest into bicycle courier Robert's death heard what happened in the days before his death.
Robert was detained at Goodmayes Hospital under Section 2 of the Mental Health Act on 18 October 2019 with suspected psychosis. In the early hours of the following day he ran head-first into a door and lost consciousness.
London Ambulance Service workers did not suspect a spinal injury and Robert was taken to Queen's Hospital A&E without any immobilization of his neck, where no full examination or imaging was done of his spine, although this was required.
At A&E Robert was given three doses of 4mg of Lorazepam within 12 hours although under Queen's own protocol for the drug the maximum dose is 4mg within 24 hours.
At 11.48pm on 19 October 2019, in a state of reduced consciousness due to the Lorazepam, Robert was transferred to Goodmayes in a private patient transport vehicle – a secure van –in which he was placed on the floor by a care worker from Goodmayes and the patient transport crew and was driven to the hospital without any seatbelt or other safety harness. When Robert arrived at Goodmayes he was unconscious. Robert was given CPR and taken back to Queen's A&E, where he arrived at 2.05am and an urgent CT scan revealed the spinal fractures.
Robert died on 15 November, 2019 with the cause of death given as bronchopneumonia, hypoxic brain injury and traumatic injury to cervical spine and right vertebral artery.
Following the conclusion of the inquest, Robert's sister Dorota Walaszkowska said:
"Robert was a beloved son to my parents, my best friend and brother. He was the only uncle to my son and was a caring uncle to our older brother's daughter.
"Robert was loved by his many friends in Poland and in London and particularly in the bike courier community where they have established an annual bike race in his memory.
"It's been almost two years since Robert's death but the pain and the anger that my parents and I feel has not faded. Hearing the awful circumstances of his care and treatment has caused further anguish. I have now sadly discovered how many people failed in their basic care of my adored older brother.
"My brother was vulnerable because of his mental state, and this was a reason for healthcare staff to be vigilant and careful with his treatment, but critically, they were not. Because he was judged to be mentally unwell the professionals failed to give him the basic medical care and attention he needed, and as a result he sadly died.
"No day has passed that I haven't thought about my brother, I cannot make peace with what has happened to him, especially now it is clear that he probably would have recovered from his spinal fracture if basic tests and investigations had been carried out.
"I am very grateful to the Coroner for her detailed investigation of Robert's case, and I am grateful to the jury for their careful deliberation."
Leigh Day solicitor Nandi Jordan, who represented Dorota, said:
"It was clear from the evidence that was heard at the Inquest that Robert's death was avoidable and that the failures to provide adequate care were a cause of his death. We are grateful for the Jury's recognition that the failures in care amounted to neglect.
"What happened to Robert was heart-breaking and horrendous. The most basic checks and procedures were not undertaken; Robert was then sedated and transported in a dangerous manner and in a state of reduced consciousness because of the drugs which had been prescribed for him. The final event which contributed to his death was being transported on the floor of secure van a van with a fractured spine, no seatbelt and, of course, no spinal protection.
"We heard at the Inquest that that Robert's condition was incorrectly attributed to his mental health condition and because of this, it was not recognised that he had suffered from a spinal fracture and that his condition was deteriorating; it is appalling that Robert's life was cut short for this reason.
"Robert's family would like to thank the Coroner for her thorough investigation and the Jury for their time and careful deliberation."