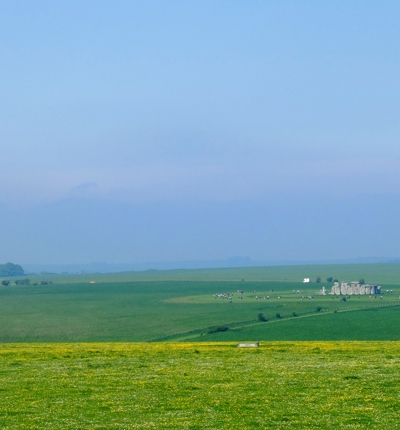 High Court hearing in judicial review claim against Stonehenge World Heritage Site road decision
A three-day High Court hearing will begin on Wednesday 23 June, 2021 in the legal challenge to the decision to allow a new A303 dual carriageway and tunnel within the Stonehenge World Heritage Site.
A "rolled up hearing" will be held in the application for judicial review of Transport Secretary Grant Shapps' decision making over the hugely controversial road plans.

Judgment in the case is expected to be reserved to a later date.

If the court rules that Mr Shapps' decision to allow the road was unlawful, he will have to rethink whether or not to grant development consent for the eight-mile project which includes a two-mile tunnel past Stonehenge and within the World Heritage Site (WHS).

He made the decision to allow the project against the advice of the Examining Authority (ExA), a five-person panel of expert planning inspectors. They concluded that the scheme would cause significant harm to the integrity of the WHS and so the development would be unacceptable.

Despite further arguments to protect the whole WHS site made by objectors, Mr Shapps allowed the scheme under the National Planning Policy Statement for National Networks.

SSWHS makes its case that the decision to allow the road is unlawful on the following grounds:
Harm to each heritage asset within the project should have been assessed individually rather than by way of considering the "historic environment" as a whole.
None of the advice provided by Historic England provided the evidential basis for the Secretary of State's conclusion of "less than substantial harm" to any of the assets impacted by the project.
He allowed purported "heritage benefits" to be weighed against heritage harm before deciding whether that overall harm was "substantial" or "less than substantial", which was unlawful under the National Policy Statement
He wrongly interpreted the World Heritage Convention in deciding whether the development would amount to a breach
He left out of account mandatory material considerations, specifically: the breach of various local policies; the impact of his finding of heritage harm which undermined the business case for the proposal; and the existence of a less damaging alternative.
John Adams, Save Stonehenge WHS Ltd Director, said:

"The Judicial Review will not revisit the merits of the Stonehenge tunnel and Expressway scheme; instead, it will be considering the lawfulness of the Transport Secretary's decision. Nevertheless, the Directors of Save Stonehenge WHS are shocked at the damage the new road engineering would cause to the Stonehenge landscape and its archaeology, which would surely threaten its World Heritage status and lead to national disgrace."

Leigh Day solicitor Rowan Smith said:

"Our client believes that there is a clear legal case to be made that the Secretary of State unlawfully assessed the harm that is going to be inflicted on an ancient and much-cherished World Heritage Site, deciding instead that such destruction is a price worth paying for purported economic benefits and faster road travel times. Our client maintains that such an approach placed the Secretary of State in breach of both national planning policy and the World Heritage Convention. As such, this judgment will be very significant for the development of law in this area."