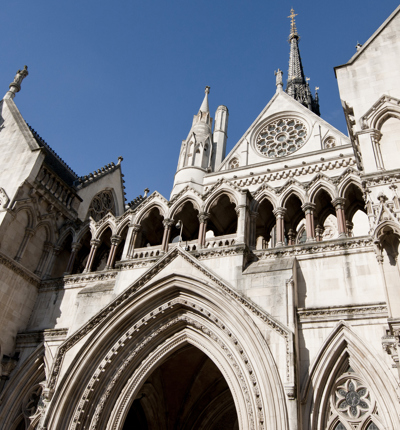 Friends of the Earth given permission for legal challenge to Mozambique gas project
Friends of the Earth have been granted permission for a judicial review of the UK government's decision to invest in a major gas project off the coast of Mozambique.
The Department of Trade is investing USD 1 billion into an offshore deep water gas production facility 50km from the coast of Northern Mozambique. The facility is being developed by Total, who aim to extract up to four billion cubic feet of gas per day.

In their legal challenge, Friends of the Earth argue that the government's decision to invest is unlawful, because it unlawfully reached the conclusion that the investment was consistent with its and Mozambique's obligations under the Paris Agreement, which requires contracting parties to sharply and quickly reduce carbon emissions and investments in fossil fuel infrastructure.

Friends of the Earth argue that the construction phase alone will increase the greenhouse gas emissions of Mozambique by up to 10% by 2022. They estimate that the emissions from the end use/burning of the gas will be equivalent to the total emissions from the aviation sector for all EU member states combined. They will argue in the legal case that these emissions have not been lawfully taken into account, because they were never calculated by the government.
In granting permission, Mrs Justice Thornton said that the arguments had both national and international significance, and that the Court will now need to determine the appropriate level of deference to give the government in the context of a decision applying the Paris Agreement. Furthermore, in awarding costs protection under access to environmental justice provisions contained in the Aarhus Convention, the Judge agreed with Friends of the Earth that legal challenges to financing decisions such as this do fall within the definition of claims alleging contravention of provisions of UK law relating to the environment. More broadly, Mrs Justice Thornton accepted that the case was brought in the public interest.

Will Rundle, Head of Legal at Friends of the Earth, said:

"We're delighted the High Court has given us permission to challenge the UK government's reckless decision to provide huge financial support to a climate-wrecking gas project in Mozambique.

"How can Boris Johnson expect the rest of the world to pull the plug on fossil fuels when his government is giving such enthusiastic support to a development that could have the same climate impact as the entire EU aviation sector.
"The UK government should be supporting the building of a cleaner, safer future – not projects that will continue to fuel the climate emergency for many years to come."

Rowan Smith, solicitor at Leigh Day, said:

"The timing of this judgment, on International Earth Day, doubly vindicates our client's efforts in seeking proper scrutiny of a decision by the UK government that could have hugely catastrophic consequences for the planet. The Court will now hear full legal arguments on whether the UK government acted unlawfully in applying the Paris Agreement, which will have ramifications for all investment decision in fossil fuel projects abroad."