Families secure inquests into deaths of loved ones at Gosport War Memorial Hospital
Four families have secured permission for inquests into the deaths of loved ones who died while in the care of shamed Gosport War Memorial Hospital. The families are now hoping that others will now join them in the call for a Hillsborough-style inquest.
The Hampshire coroner has said inquests can be held into the deaths of Dulcie Middleton, Horace Reuben David Smith, Eva Isabel Page and Clifford Houghton after their families' lawyer argued that they had been left without justice or closure following repeated ineffective investigations into hundreds of deaths at the hospital in Gosport, Hampshire.
Leigh Day partner Emma Jones has also written to the Attorney General to ask for a fresh inquests into the deaths of Arthur Denis Brian Cunningham who died aged 79, five days after he was admitted to Gosport War Memorial Hospital on 21 August 1998 and Gladys Mabel Richards admitted on 17 August 1998 where she remained until she died on 21 August 1998.  The families say that these inquests were flawed and ineffective.
All six families are hoping that the inquests will be joined together into one major Hillsborough-style inquest to give account for the deaths of their loved ones and those of many more victims of care at Gosport.
They want an inquest which considers Article 2 of the European Convention on Human Rights, the right to life, which would have a much wider scope than a standard inquest to look at the role of all individuals and institutions involved in the deaths of patients at Gosport. It would sit under a judge and jury rather than the Hampshire coroner.
The families who have been granted inquests hope that others will join them in their campaign when solicitor Emma Jones travels to Gosport to meet them in August.
The campaign for a Hillsborough-style judge and jury inquest has gathered pace following publication of the Gosport Independent Panel report in 2018. After discussions with more than 100 families and the examination of 833 death certificates, it was concluded that the lives of more than 450 people had been shortened because of the routine practice of prescribing and administering opioids until the year 2000 at Gosport War Memorial Hospital in Hampshire and that probably at least another 200 patients were similarly affected.
It revealed serious operational failures to protect lives – far beyond mere error or medical negligence – while a previous inquiry in 2013 left a number of questions "unanswered", said former Bishop of Liverpool James Jones, who led the 2018 review.
Inquests in 2009 and 2013 concluded that care led by Dr Jane Barton, who was in charge of prescribing medication on the wards, had contributed to the deaths of six patients.
Only 11 inquests in total were carried out in relation to over 800 death certificates completed by Dr Barton who was found guilty of "serious professional misconduct" in 2010 but was not struck off.
Leigh Day partner Emma Jones said: 
"We welcome the decision to open inquests into these deaths which we hope will be full and fearless investigations.  The families have been fighting for years for answers and we are hopeful that the coronial process will provide them with these answers.  
"My clients believe that the only way to achieve a thorough investigation of what happened is to conduct a judge-led Article 2 inquest which gives much greater powers to look at the individuals and institutions involved. They hope that by encouraging more families to come forward it will strengthen their arguments for this type of inquest to take place. 
"I believe the coroner will consider further applications for inquests from families who have lost loved ones due to the shameful care provided by Gosport Memorial Hospital. 
"I will be meeting with the families in August and will be happy to meet with any other individuals who would like to discuss the process."
The four inquests granted will examine the circumstances of the deaths of:
Clifford Houghton who died aged 71 after he was admitted to Gosport War Memorial Hospital in February, 1994, for what was meant to be a period of respite to enable his wife to have a rest. He died on the same day he was given two doses of diamorphine because of "deterioration". The 2018 review panel concluded that Mr Houghton was given opioids without appropriate clinical indication. His stepdaughter Pamela Byrne believes there is reason to suspect her stepfather died a violent or unnatural death.
Dulcie Middleton who died aged 86 in September, 2001, three months after she was admitted to Gosport hospital for rehabilitation following a stroke. Her nephew and daughter, David Wilson and Marjorie Bulbeck, say Mrs Middleton's treatment at the hospital was neglectful and inhumane, she was not assisted with food and became dehydrated and was denied basic nursing care. 
Eva Page, 88, who was transferred to Dryad Ward in the Hospital from Queen Alexander (Portsmouth) on 27 February 1998.  Mrs Page was prescribed morphine and given her first dose on 2 March 1998 and another dose on 3 March 1998.  In addition, she was prescribed Midazolam and received Fentanyl through a skin patch.  She died on 3 March 1998.  It was concluded in the Report that Mrs Page's case was a case of opioid usage without appropriate clinical indication. 
Horace Smith who was first admitted to Gosport Hospital on 30 March 1999, having been transferred from Haslar Hospital. He was 73 years old. On admission to Gosport hospital  there was no  suggestion that the admission was for terminal care. Prior to being admitted to Gosport hospital, Horace's health is said to have been improving, and it was felt that he was very much on the road to recovery. However, following his admission to Gosport hospital he was  prescribed diamorphine.  His was given his first dose on 5 April 1999. Mr Smith's improving health deteriorated rapidly.
Anyone who wishes to speak to Emma Jones for more information should email  GosportWarMemorialHospital@leighday.co.uk or call 020 7650 1323.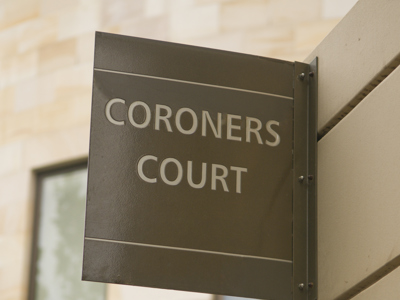 Families call for Hillsborough-model inquests into deaths of loved ones at Gosport War Memorial Hospital
Families whose loved ones died while in the care of shamed Gosport War Memorial Hospital have issued a call for Hillsborough-model judge and jury inquests.
Gosport hospital findings must bring real change to the NHS says leading clinical negligence lawyer
Lawyer and former NHS radiographer, Suzanne White expresses her shock as Gosport inquiry reveals that 450 lives were shortened, and possibly 200 more, following the unnecessary administration of painkillers.