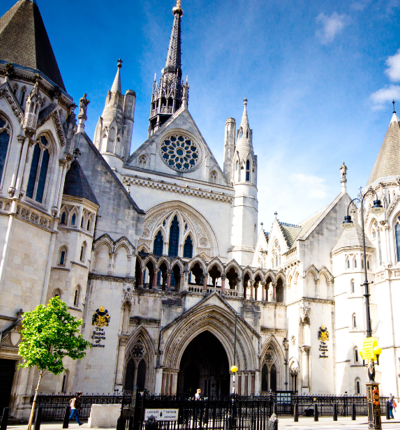 Families of the three men murdered by Khairi Saadallah welcome confirmation of whole life sentence
The families of James Furlong, David Wails, and Joseph Ritchie-Bennett, who were brutally murdered by Khairi Saadallah, have welcomed the Court of Appeal's decision to uphold Saadallah's whole life sentence.
Posted on 14 October 2021
The three friends, Joseph, David and James, were stabbed by Saadallah in Forbury Gardens in Reading on 20 June 2020.
In a joint statement, the families of the three men said:
"We are pleased that the Court of Appeal has upheld the whole life sentence imposed on Saadallah, anything less would be a disgrace. While nothing can bring back James, David and Joseph it gives us some comfort to know that Saadallah will spend the whole of the rest of his life behind bars and that the public will be protected from this dangerous man.
"The loss of James, Joseph and David has left a vast hole in all of our lives and not a day goes by that we don't miss them tremendously. We were robbed of our loved ones and we look forward to getting more answers through the inquest process about the circumstances surrounding Saadallah's actions and the various agencies that were involved with him."
The three families also provided some personal statements about their loved ones:
A statement in tribute to James on behalf of his family: "There is not a moment we don't think of James. So many people lost someone close to them that day. To lose James in such horrific circumstances is a wound that our family will carry for the rest of our lives. His voice, his laugh, his smile - we miss being in his presence. His legacy will live on through his family, friends, students and all those who knew him."
A statement in tribute to David on behalf of his family: "David attained a Doctorate in Chemistry and was doing valuable research to provide cleaner energy for the environment. His expertise in this field is a loss to the world but his loss as a much-loved son, brother and uncle is far greater. We will never recover from losing him in such a terrible way."
A statement in tribute to Joseph on behalf of his family: "Joe earned a degree from the University of Toronto in Canada and went on to become a pharmaceutical manager at ALK-Abello in Reading, England where he was loved and respected by his colleagues. He was a much-loved son, brother, uncle, cousin, and most importantly – friend – to all who knew him. We will never understand why Joe, David and James were taken from us in such a horrible way. We share in the grief and pain that is felt by the Wails and Furlong families and we stand united with them. Our pain has never gone away, if anything, it has grown worse with time. We will never recover from losing Joe."
The three families are represented by law firm Leigh Day in relation to the inquest into the three men's deaths.