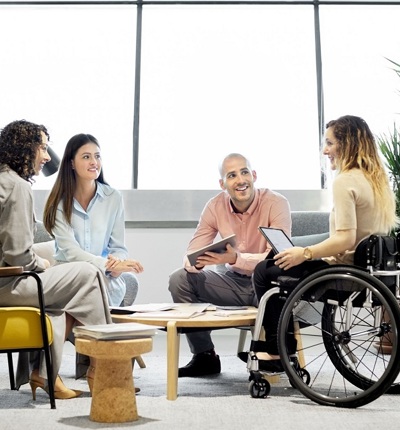 Disabled student challenges Universal Credit 2020 regulations that bar benefit claims
A disabled student will have a judicial review hearing on 23 and 24 November 2021 to challenge a change in regulations that prevent him and thousands of other disabled students from claiming universal credit while in further education. 
Posted on 22 November 2021
Flinn Kays, aged 19, a second-year psychology student at Bath Spa University, claims the Universal Credit 2020 Regulations that bar disabled students from having a work capability assessment (WCA) and thus claiming universal credit, are unlawful. 
The 2020 regulations are an amendment to the 2013 regulations agreed by Parliament which stated that disabled students who could show that they had limited capability for work should be exempt from the rule that students in full-time education can't claim universal credit. 
 
In 2018 it became evident that the 2013 regulations were being flouted in a deliberate policy to refuse WCAs to disabled students, effectively barring them from claiming universal credit. Last year two students challenged the policy and the Work and Pensions Secretary Theresa Coffey conceded it was unlawful and following an order by a judge, the students were granted a WCA. This meant that they were ultimately able to claim universal credit. 
 
But within days, on 5 August 2020 new regulations were introduced. The Secretary of State heralded them as being "clarification" of the law. The new regulations meant that other disabled students would not be invited to a WCA and without being able to show their limited capability for work, their eligibility for universal credit could not be established. The Secretary of State claimed the new regulations represented what had always been intended by the 2013 regulations.
 
Under the new regulations, Flinn was refused a WCA when making a claim for UC. However, following a year-long administrative struggle over his benefits entitlement, he was finally able to secure a WCA by claiming Employment and Support Allowance ("ESA") instead. This enabled him to obtain a determination of limited capability for work (LCW). Due to further administrative issues with UC, he has not yet been able to make a claim for UC, though he is now entitled to it.  As of 15 December 2021, a further set of regulations will come into force which will prevent disabled students from claiming ESA in order to obtain a WCA. 
 
His struggle typifies that of other disabled students in full-time education who have been refused a WCA when making a claim for UC.
 
Flinn, represented by law firm Leigh Day, considers that the 2020 regulations should be quashed because the Secretary of State unlawfully failed to consult before making them, they are irrational, they are unlawfully discriminatory contrary to Article 14 and Article 8 European Convention on Human Rights (ECHR) and Section 6 Human Rights Act 1998 and they breach the public sector equality duty under the Equality Act 2010.
 
Flinn's disabilities include autism spectrum disorder, attention deficit hyperactivity disorder, sensory processing disorder, auditory processing disorder, and connective tissue disorder which affects his mobility. He currently receives the enhanced rate of both the mobility and daily living components of the personal independence payment (PIP), but is having to use that money to meet his general living expenses. He calculates that he may be entitled to £450 a month universal credit. But in line with the new regulations, his own application for universal credit was refused and he was not invited to a WCA.
 
Leigh Day solicitor Lucy Cadd said:
 
"The Government says that it has always been its policy intention to prevent disabled students from claiming universal credit. However, all of the parliamentary debates that occurred in 2011/2012, just prior to the benefit being introduced, clearly indicate that the intention was very much for the position to remain as it was under legacy benefits, which was that disabled students most certainly could claim means-tested benefits whilst studying. It is already twice as likely that a non-disabled student will attain a degree level qualification than a disabled student – this gap will only increase if disabled students are not able to supplement their income with UC."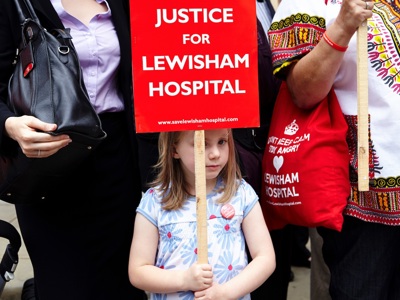 Human rights
If you believe your human rights have been denied our human rights and civil liberties team is one of the leading teams of practitioners in this specialist area in the country.