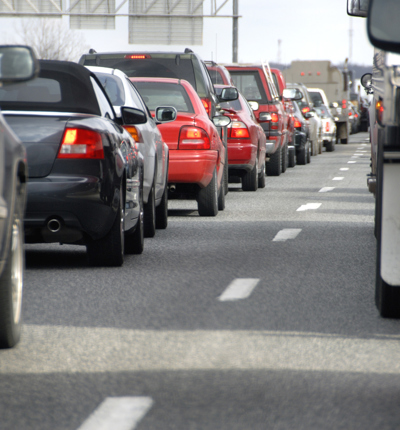 'Dieselgate' UK lawyers not amused by VW April Fools prank
VW was forced to abandon their April Fools Day prank after complaints from journalists and investors. Lawyers acting for thousands of VW owners have said they are stunned by the PR exercise.
Lawyers for thousands of UK Volkswagen owners have reacted angrily to the April Fools prank launched by the German car manufacturer last week, which has fallen flat in light of its bungled delivery and the fact the car giant faces huge claims over alleged cheat devices fitted to its diesel cars.
Volkswagen's American arm issued a false release ahead of April Fools Day, announcing it was changing its name to 'Voltswagen of America' in a bid to promote its electric cars. 
However, they were forced to abandon the prank after a wave of criticism and accusations that they could have misled reporters and investors over the stunt.
Law firm Leigh Day, who are the joint-lead lawyers is a group action being taken in the UK on behalf of consumers against Volkswagen, said it was 'stunned' by the PR exercise in the wake of the diesel scandal which has seen thousands of British drivers taking legal action after being mis-sold cars which promised to be better for the environment than they actually were.
Find out if your diesel vehicle is affected
Leigh Day are leading experts in vehicle emissions group claims and are taking action against some of the largest vehicle manufacturers
Leigh Day are taking two large group actions against Volkswagen; in its latest claim, lawyers are looking at the impact of cheat devices on some newer and larger model vehicles manufactured by the Volkswagen Group. 
As well as Volkswagens, the claim includes Porsche, Audi, Volkswagen, SEAT and Skoda vehicles. 
Shazia Yamin, a partner at Leigh Day, said:
"I am stunned that Volkswagen has spent time and money on an April's Fools Prank, whilst leaving their UK customers high and dry with no settlement on what we believe is potentially one of the most expensive and extensive cases of mid-sold goods. 
"To do that in an attempt to claim any environmental kudos is misplaced given the Dieselgate scandal and allegations they face over cheat devices allegedly fitted to their vehicles."
The latest claim against the Volkswagen group looks at some Porsche Cayenne, Panamera and Macan diesel vehicles fitted with EA897, EA898 and 4.2l V8 engines. 
It is also believed that some 3.0l V6 and 4.2l V8 Audi diesel vehicles and some Volkswagen, Volkswagen Commercial, SEAT and Skoda diesel vehicles fitted with EA288 and EA897 engines.