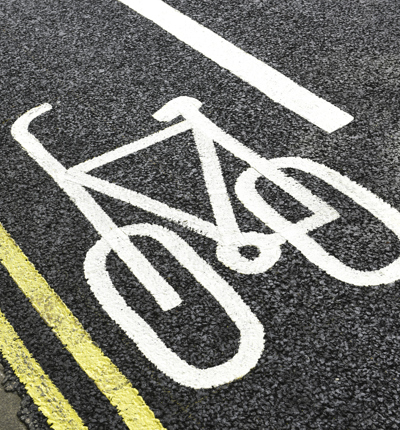 Cycling UK issues legal challenge to removal of pandemic pop-up cycle lane
Cycling UK has issued a legal case to challenge the removal of a cycle lane that was installed to encourage active travel during the first UK lockdown in the COVID-19 pandemic.
Posted on 25 February 2021
The charity has applied for judicial review of West Sussex County Council's decision to remove the cycle lane in Upper Shoreham Road, Shoreham.
 
The lane, which runs the length of the A270 between Kingston Lane and Old Shoreham Road, was installed in September, 2020, four months after the Government announced millions of pounds in funding to local authorities to boost cycling and help people avoid using public transport.
 
The route proved a popular safe option for parents and children attending the three nurseries, three primary and two secondary schools along its length, says Cycling UK. It was used for more than 30,000 bike trips before January, 2021 and featured in a government publicity video for the new pandemic cycle lanes.
 
However, in November 2020 less than two months after its official opening, West Sussex County Council decided to axe the lane and it was removed last month.
 
Represented by Leigh Day solicitors, Cycling UK argues that the decision was unlawful because the council:
Failed to take into account the statutory guidance under section 18 of the Traffic Management Act 2004;
Failed to comply with the statutory guidance and/or misdirection concerning the statutory guidance;
Acted irrationally, given the Council's own information did not support the reasons given for removal of the Cycle Lane; and/or
Breached its public sector equality duty, in particular failing to carry out an equality impact assessment and failed to consider the impact on young people.
As age is a protected characteristic, Cycling UK says this was discrimination under the Equality Act. given the information showing the scheme was especially beneficial for children accessing local secondary schools.
 
The application for judicial review of the council's decision was filed on Wednesday, 24 February, 2021.
 
Duncan Dollimore Cycling UK's head of campaigns said:
 
"When the council introduced this cycle lane, people soon changed how they travelled locally. Children began cycling to school, pensioners felt safe to ride into town and commuters started swapping cars and public transport for their bikes. It was a complete success story.
 
"The decision to remove the lane five weeks later without considering the evidence showing the lane's benefits is contrary to statutory guidance. It demonstrates a fundamentally flawed process, which Cycling UK would argue, is both irrational and unlawful."
 
Leigh Day solicitor, Rowan Smith said:
 
"Our client feels it has no choice but to bring this legal action because this issue goes to the heart of the use of the Government's Emergency Active Travel Fund and its policy decision to promote cycling for all the wider health and social benefits it brings. West Sussex council's decision sets an extremely worrying precedent and one the Courts should examine closely."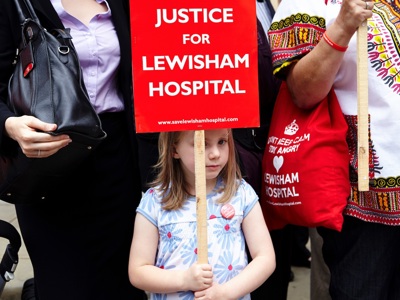 Human rights
If you believe your human rights have been denied our human rights and civil liberties team is one of the leading teams of practitioners in this specialist area in the country.