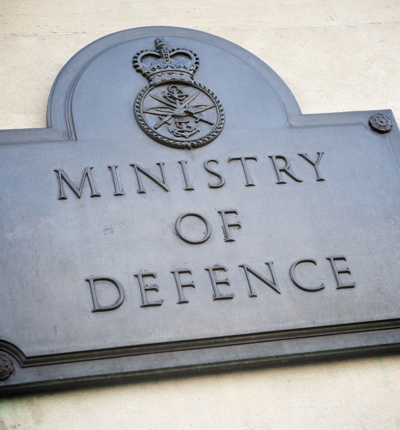 Appeal against Freedom of Information refusal to see full UK joint targeting policy
A hearing will be held today in an appeal against the Information Commissioner's decision to allow the Ministry of Defence to withhold information about its Targeting Policy.
Ceri Gibbons, who is represented by Leigh Day solicitors, made a Freedom of Information request to see a copy of the UK Targeting Policy (JSP900) – Edition 2 in October, 2018.

For over a year, until February 2019, the request was refused outright. After an appeal was made to the Information Commissioner, the Ministry of Defence (MoD) released a heavily redacted version of the document in October 2019.

In February 2020 the Information Commissioner upheld the MoD's refusal to release an unredacted copy of the document under sections 23 and 26 of the Freedom of Information Act.

However, Mr Gibbons says the document is of obvious public importance and argues that the public interest in the information within this policy favours disclosure of what is currently redacted.

He argues that without access to key information about the Targeting Policy, it is impossible to verify the government's approach to key international law obligations in respect of the use of lethal force by UK forces and/or in the context of assisting partners in their own use of lethal force.

Ceri Gibbons said:
"The public interest in the declassification of the UK's joint targeting policy is obvious. Numerous MPs, NGO's,and parliamentary groups and committees have been calling for its publication for years. It is frankly shameful that it falls to us to seek to force the government into transparency through the Tribunal."