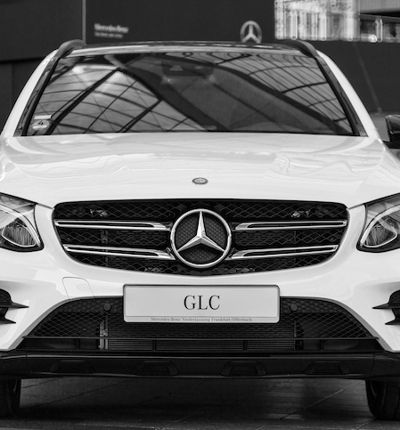 Potential claims flood in from UK Mercedes drivers over 'cheat devices'
Lawyers investigating claims against the German car giant Mercedes over alleged 'cheat devices' have revealed they have been approached by over 1000 UK drivers in the space of three days, since they announced they were investigating emissions claims.
Law firm Leigh Day announced on Monday 11 May 2020 that it has begun investigating a potential group claim on behalf of owners of Mercedes vehicles who purchased models with the AdBlue fuel options. It is alleged that these cars had a 'cheat device' fitted in order to artificially reduce emissions to pass EU Emissions tests.
 
 
It is believed that the claims could be worth thousands of pounds per vehicle as Daimler, who own Mercedes-Benz, face a total compensation bill of at least £65m in the UK alone. It is estimated that over 84,000 drivers in the UK own AdBlue vehicles and could be eligible to join the group claims.

Mercedes advertised AdBlue as a way of reducing emissions, promising their 'cleanest diesel cars ever'. The purpose of AdBlue or Diesel exhaust fluid is to reduce the amount of air pollution created by a diesel engine. Specifically, it is used in selective catalytic reduction that lowers NOx concentration in the diesel exhaust emissions.

In June 2018 the German road vehicle authority, the KBA, found that Daimler, the parent company of Mercedes, had used illegal software to alter diesel emissions. It ordered Mercedes to recall affected vehicles. The German Courts also concluded that Daimler have also been using a prohibited defeat device. Leigh Day announced the investigation into Mercedes following success in the first round of their emissions case against Volkswagen.

Leigh Day are the joint lead solicitors in the claim, which also argues that Volkswagen used a defeat device in their vehicles to cheat emissions tests. The UK High Court ruled in April 2020 that the software used by Volkswagen was a defeat device under the EU emissions Regulations.

Shazia Yamin, lawyer at Leigh Day in the team investigating the group claim, said:

"It is clear from the huge number of people who have approached us in only the last three days that Mercedes drivers are greatly concerned that they may have been deceived by claims that the Mercedes-Benz AdBlue system would result in lower emissions.
 
"Not only are defeat devices prohibited by law, they are also contributing to the larger problems relating to health and our environment."
If you believe you are affected then sign up and we will keep you updated with our investigations and the potential legal action. Just answer a few simple questions and our team will be in touch.