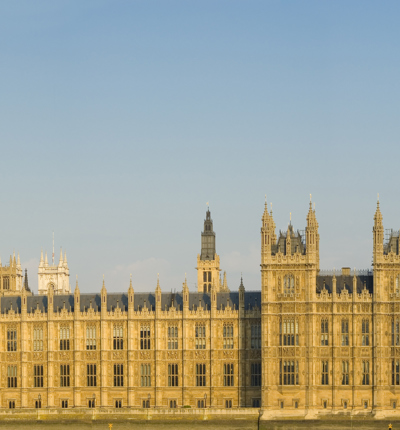 MPs challenge abolition of online Parliament as unlawful
MPs have called for the restoration of democratic rights of 250 MPs who are shielding from the COVID-19 pandemic and claim they have been unlawfully blocked from Parliamentary debate.
A cross-party group of MPs led by Geraint Davies, Labour and Cooperative MP for Swansea West and supported by MPs from the SNP -  Phiippa Whitford MP, Liberal Democrats - Layla Moran MP, Plaid Cymru - Liz Saville Roberts MP and Labour - Margaret Hodge MP, has written to Leader of the House of Commons, Jacob Rees Mogg, to bring to his attention the unlawfulness of abolishing online participation in debates in the Commons. 

The motion for online debates was introduced in response to the COVID-19 pandemic in April and still continues in the House of Lords. 

Leigh Day solicitors has written to Mr Rees-Mogg on behalf of the group of MPs requesting that he reinstate the motion allowing access to debates for the 250 shielded MPs.

Speaking at Business Questions in Parliament to Jacob Rees Mogg on Thursday, 9 July Geraint Davies MP said:
 
"Today the Leader will receive a letter from me and other MPs setting out why it was illegal to pass a rule saying that 250 MPs should be excluded from Parliamentary debate, that Parliament is not empowered to remove the source of its own legitimacy and that the vote to do so was illegal as it excluded those 250 MPs."
 
 In summary Mr Davies asked Mr Rees Mogg to:
 
"Resume the hybrid operation of Parliament or set out in full the counter-arguments and make arrangements for a full debate on the matter which includes all those people who have been excluded, without personal risk, in order that all MPs can get back to full operational work in Parliament using the technology available so that we do not have to resort to the courts."
 
Mr Davies said:

"The decision, taken on 2 June, has excluded shielding MPs who represent 250 constituencies and disenfranchised 15.5 million voters in the UK, coincidentally the same number who voted for Brexit in the name of democracy.
 
 "At a time that the Government is telling people to go to work, and continue to work from home if they can do so, it is stopping those MPs who are shielding or shielding family members from participating in debates, which influence parliamentary decisions, and in Bill committees, which shape our laws. This is discriminatory, inefficient and increases the risk to public health.  

"We believe that Government has acted undemocratically and unlawfully by denying MPs the right to fully participate, thereby undermining the sovereignty of Parliament itself.
 
"The Supreme Court previously found that the Government had acted illegally in closing down Parliament. Now the Government has effectively taken away technology which means 250 of 650 MPs cannot engage equally in parliamentary business.
 
"I hope that the Government will reflect on the letter and remedy the situation without the need for intervention by the Courts. We will of course wait to consider their response before considering any legal action."

Mr Davies is being represented by Philip Coppel QC, Estelle Dehon and Dr Sam Fowles of Cornerstone Barristers.