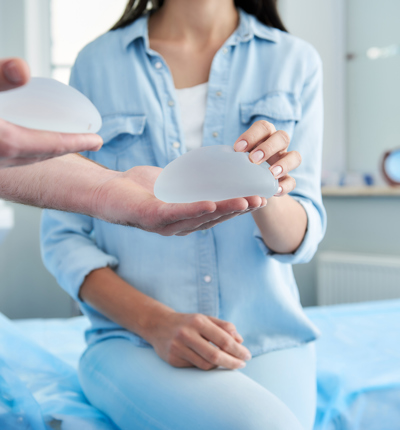 Medical devices solicitors welcome Breast Implant Illness acknowledgment by MHRA
Product liability solicitor, Zahra Nanji, who represents a group of women who are taking legal action in relation to textured breast implants, have welcomed the acknowledgment of Breast Implant Illness by the MHRA.
Posted on 20 January 2020
Last week Medicines and Healthcare products Regulatory Agency (MHRA) for the first time published guidance for clinicians and patients concerning Breast Implant Illness (BII).

BII is a term often used by women who have received breast implants and who have suffered a spectrum of health problems, which the MHRA statement refers to as 'brain fog', fatigue, anxiety and joint pain. The MHRA statement also acknowledges that it has received reports of breast implants in association with autoimmune disorders.
 
The MHRA's statement explains that it is continuing to collect reports regarding BII, from a variety of sources, including the MHRA's yellow card scheme.
 
The MHRA currently states that it does not know if there is a link between breast implants and reported health problems, "as there is no single disease which could explain the symptoms some people are reporting to us [the MHRA] and to their clinicians". However, the MHRA does note that "very similar health problems were reported in the 1990s".
Leigh Day is currently
pursing claims on behalf of women
who have had a diagnosis of BIA-ALCL or are being investigated for BIA-ALCL, a rare form of cancer linked to textured breast implants. While BIA-ALCL and BII are not linked, in the course of pursuing the claims for BIA-ALCL the legal team at Leigh Day have spoken to many women who have also reported suffering from symptoms of BII. 
Zahra Nanji, a solicitor in the product liability team at Leigh Day, commented:
 
"For the thousands of women in the UK who have suffered symptoms known as Breast Implant Illness this is a huge step in the right direction. Whilst the MHRA statement does not acknowledge any formal scientific link between breast implants and the symptoms described by Breast Implant Illness, it does acknowledge the fact that many women with breast implants report experiencing this range of problems and that such reports have been made for more than 30 years.

"The MHRA's latest statement on BII, the increasing number of women diagnosed with BIA-ALCL, means that real questions need to be asked about whether any breast implant is ever safe.

"The MHRA statement is in part a response to campaigning of women affected by BII, including campaigning journalist Abbie Eastwood, and who has been critical in securing this formal acknowledgment that symptoms known of BII are experienced by women who undergo breast augmentation irrespective of brand."
 
Abbie Eastwood, reporter, campaigner and co-founder of the UK BII support group, commented:
 
"The MHRA statement is the result of persistent campaigning on behalf of the thousands of women out there with BII, whom have joined the support group after correlating their health problems with their implants. The MHRA statement is a first step in ensuring that women with BII get the recognition and the clinical help that they need. I'm delighted to have been fundamental in ensuring that this statement has now been made."