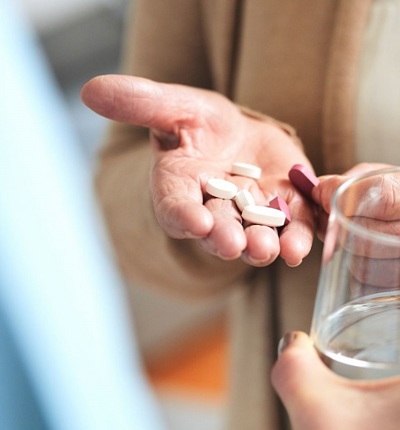 Cumberlege Review: Sodium Valproate organisations' response to First Do No Harm report
Groups representing families affected by the use in pregnancy of the epilepsy drug Sodium Valproate have delivered their response to the Cumberlege Review, published July 8.
The Review by a team led by Baroness Julia Cumberlege explored the consequences of the use of Primodos, Sodium Valproate and pelvic mesh and published their findings in the First Do No Harm report.
 
Leigh Day solicitors represents four organisations representing families affected by the use of Sodium Valproate: FACSaware, Valproate Victims, OACS and OACS Ireland.
 
Leigh Day Partner Bozena Michalowska said the overwhelming reaction to the report of the Independent Medicines and Medical Devices Safety Review was one of relief that at last, after almost 30 years of lobbying, affected families felt they had been heard.
 
They welcomed the practical recommendations to rebalance the NHS so that patients will go on being heard.
 
However, they were cautious in their reaction to the matter of redress, which isn't assured.
 
They said they need guarantees from the Government now that families will not be forgotten and that real provision will be made for their children, who live with the effects of Sodium Valproate every day of their lives.
 
They also said they want more accountability by drug manufacturers than is offered by the report.
 
Bozena Michalowska said Baroness Cumberlege's observations were accurate, representative and sympathetic:
 
"Baroness Cumberlege has clearly listened carefully to their submissions, recognised the "double disability" that families of children with Foetal Valproate Syndrome, (FVS) suffer and the urgency of their case.
"She has shone a light on the systemic failings which led to thousands of children suffering from FVS, has endeavoured to address the issues raised by making recommendations for changes to the health care and regulatory regimes that ensure that patient voices are heard and responded to,  and makes the medical and pharmaceutical industries far more transparent and that introduces a redress scheme, although this is not dealing with compensation.
"However, action is needed now to ensure the recommendations are implemented quickly. The impact on society has been massive and continues to be as children affected by Sodium Valproate move through the education system and into the community. Those children will need to be looked after and cared for and families need practical guarantees that that will happen."

The four organisations praised Lady Cumberlege's ambition to create a healthcare 'system that listens, hears and acts with speed, compassion and proportionality...'

They welcomed the nine recommendations:
An immediate and fulsome apology on behalf of the healthcare system to families affected by Primodos, Sodium Valproate and Mesh.
The appointment of an independent patient safety commissioner. They agreed with Baroness Cumberlege that "We do need a new voice, with statutory powers, to talk and act from the perspective of the patient, to encourage the system to do what needs to be done and hold it to account".
A new independent Redress Agency for those harmed by medicines and medical devices, administered on a non-adversarial process. This had been hoped for and was welcomed, although the details of how it would work needed clarifying.
A cost-of-care-scheme: to allow for discretionary payments to meet the cost of additional needs caused by avoidable harm. The recommendation is that this should be set up promptly given "Patients have waited far too long for redress".
Networks of specialist centres to provide comprehensive treatment: to act as a one stop shop, to signpost and refer patients to other services including educational and, social
Substantial revision of the MHRA, particularly in relation to adverse event reporting and medical device regulation: The MHRA should demonstrate how patient views have been taken into account and there should be a system-wide healthcare intelligence unit to facilitate early signal detection.
Central, patient-identifiable databases: Publicly searchable database of adverse events for medicines and devices with a dual focus on reporting on device safety and patient reported outcome measures.
Transparency of payments made to clinicians. The GMC register to be expanded to include non-financial and non-pecuniary interests, with mandatory reporting for pharmaceutical and medical device industries of payments made to teaching hospitals, research institutions and clinicians.
Task force to implement Review recommendations: Patients across the NHS and private sector must have a clear, well-publicised route to raise their concerns about aspects of their experiences in the healthcare system. Review heard of "frustration at the lack of a clear pathway for them to make a complaint or raise concerns about aspects of their care".

The organisations welcomed Baroness Cumberlege's finding that the healthcare system, which included NHS, private providers, regulators, professional bodies, pharmaceutical and device manufacturers, is "disjointed, siloed, unresponsive and defensive. It does not adequately recognise that patients are its raison d'etre. It has failed to listen to their concerns and when, belatedly, it has decided to act it has too often moved glacially". She said the system "is not good enough at spotting trends in practice and outcomes that give rise to safety concerns. Listening to patients is pivotal to that".
 
The organisations singled out her comments on how the balance of authority within the NHS needs to be changed by involving patients:
 
"The influence of patients within the NHS and the overall delivery of healthcare needs to be increased to balance the authority both directly and indirectly of those we call stakeholders in the healthcare system – the professionals certainly, but others too, including the big pharma."
 
Sodium Valproate patient groups
 
Baroness Cumberlege recognised that the Sodium Valproate groups have campaigned tirelessly to bring about change.  She said they should not have had to do this for a medication that was a known teratogen. She noted that 20,000 people had been affected in the UK by in utero exposure to valproate to date. She recorded women's feelings of guilt over harm to their children, the anxiety and depression prevalent in affected families, loneliness, isolation, difficulties accessing support and that it had taken too long for action to be taken to help affected families.

She highlighted that the manufacturer Sanofi has an ethical obligation to contribute to the Redress Scheme.

Emma Friedmann, campaign director of FACSaware, said:

"First, Do No Harm is a well researched report that far exceeds expectations. Implementation and who is appointed as Patient Safety Commissioner is key. The recognition of the impact of cuts to disability services is much appreciated.
"We must now ensure that those harmed by pharmaceutical products have Access to Justice to hold those responsible to account."

Susan Cole, founder of Valproate Victims, said:

"The Review team has listened well and has provided an exceptionally thorough report.
"It's quite overwhelming to me that 50 years after Valproate was first used we have at last been heard.
"However, we want reassurance from government that all proposals in the review will be acted upon to ensure the future health of our children.
"The Review will be setting up a Patient Safety Commissioner.  We welcome this proposal and we will work with them to ensure it's the best system it can be to prevent future harm.  
"Our wishes for a system of redress that puts power into the patient's hands have not been granted.  Instead we will have a discretionary payments scheme and ask for funds to help us travel to appointments and for respite.  That is not the autonomy that our families had hoped for."

Jo Cozens, chair of OACs charity said:

"We welcome the review report and thank them for the commitment to finding the truth and putting together comprehensive changes to the health and social care.
"What we should remember is this is just the beginning and for any justice for our children we require a task force to comprise of, at least one representative from each patient groups, to set up a redress scheme that covers the social care, health, education and to secure a financial future for all victims past and present.
"Until this is achieved, we will carry on fighting and expect that  all state bodies will find the lost children of sodium valproate from time of licensing."

Samantha Luton-Hughes, a member of FACSaware, said:

"We welcome the heavily evidenced positive Review which now needs to hold to account who is responsible for our children's disabilities.
"Whilst the Report is surprisingly (nearly 30 years in the making) positive, and recognised issues such as schooling, future care (into adulthood) the next generation need to be looked into.
"Personally, my two children born in 2011 & 2012 need not have been born with complex issues such as Autism, ADHD, GDD, SVS, heart, eye and ear issues and it is a constant worry for the future of them.
"I now look forward to working alongside groups to implement the recommendations to assist my children in the future."