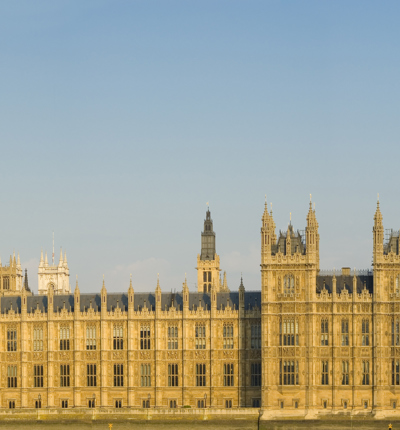 Campaign Against Arms Trade considers legal move as Government resumes arms-sales-to-Saudi licenses
Campaign Against Arms Trade (CAAT) is considering what legal options are available after the Government announced that it will resume the granting of new licences for arms sales to Saudi Arabia and the rest of the coalition that is bombing Yemen.
The Secretary of State for International Trade, Liz Truss made the announcement in a written statement which was immediately condemned by CAAT.
 
In June 2019, the Court of Appeal ruled that the Government acted unlawfully when it licensed the sale of UK-made arms to Saudi forces for use in Yemen without making an assessment as to whether or not past incidents amounted to breaches of International Humanitarian Law.
 
The Government undertook not to approve any new licences pending a reconsideration process.
 
It was ordered by the Court to retake the decisions on extant licences in a lawful manner.
 
This ruling did not stop arms from being transferred under extant licences. In the aftermath of the Court ruling, the Government has admitted multiple breaches of the ban of new licences.
 
In making the announcement that the granting of licences will be resumed, Ms Truss said:
 
"I have assessed that there is not a clear risk that the export of arms and military equipment to Saudi Arabia might be used in the commission of a serious violation of international humanitarian law (IHL)."
 
She said steps had been taken to comply with the judgment of the Court of Appeal, and had developed a revised methodology to evaluate alleged breaches of IHL.
 
Analysis of possible breaches had not revealed any patterns, trends or systemic weaknesses so Ms Truss's department had concluded that any breaches were isolated incidents. Therefore the issuing of licences for the sales of arms to the Saudi-led coalition had been allowed to resume.
 
In light of the revised methodology now being applied to evaluate possible breaches of IHL, the Government's pending appeal to the Supreme Court has been withdrawn.
 
Since the bombing of Yemen began in March 2015, CAAT says the UK has licensed £5.3 billion worth of arms to the Saudi regime, including:
£2.7 billion worth of ML10 licences (Aircraft, helicopters, drones)
£2.5 billion worth of ML4 licences (Grenades, bombs, missiles, countermeasures) 

CAAT says In reality the figures are likely to be a great deal higher, with most bombs and missiles being licensed via the opaque and secretive Open Licence system.
 
Andrew Smith of Campaign Against Arms Trade said: 
 
"This is a disgraceful and morally bankrupt decision. The Saudi-led bombardment of Yemen has created the world's worst humanitarian crisis, and the government itself admits that UK-made have played a central role on the bombing. We will be considering this new decision with our lawyers, and will be exploring all options available to challenge it.
 
"The evidence shows a clear pattern of heinous and appalling breaches of International humanitarian law by a coalition which has repeatedly targeted civilian gatherings such as weddings, funerals, and market places. The government claims that these are isolated incidents, but how many hundreds of isolated incidents would it take for the Government stops supplying the weaponry?
 
"This exposes the rank hypocrisy at the heart of UK foreign policy. Only yesterday the government was talking about the need to sanction human rights abusers, but now it has shown that it will do everything it can to continue arming and supporting one of the most brutal dictatorships in the world."
 
Rosa Curling of Leigh Day Solicitors said: 
 
"Our client welcomes the Secretary of State's decision to finally accept the judgment handed down by the Court of Appeal and to agree that any decision concerning licence applications must include an assessment of whether IHL breaches have occurred.
 
"But CAAT is also deeply alarmed by the decision that, despite her new procedure, the Secretary of State has decided licences can continue to be granted and that there is no clear risk the Saudi led coalition in Yemen might use such licensed, military equipment in breach of IHL. My client's view is the evidence remains overwhelming that such a risk does in fact exist. We are considering her decision carefully with our client."
 
Conor McCarthy of Monckton and Ben Jaffey QC of Blackstones are instructed on this case.