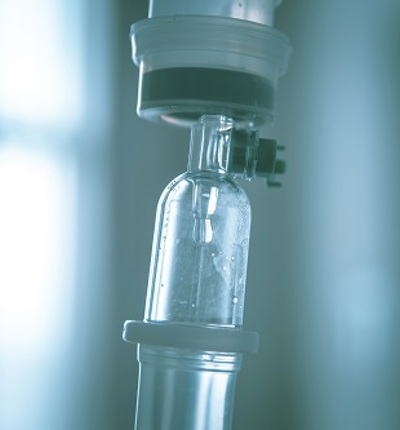 Woman settles claim for seven figure sum after misdiagnosis of a skin condition
A mother of four has been left with serious health problems after her doctors delayed, misdiagnosed and treated her for a serious wound infection.
A mother of four children, known only as L to protect her identity, has settled her medical negligence case against a hospital which failed to diagnose and treat pyoderma gangrenosum. 

L approached Leigh Day medical negligence solicitor Sally-Jean Nicholes to help her when another firm of solicitors had investigated her claim but advised her that they could not take the matter further, rejecting her case because they thought it would be unsuccessful.  

L had undergone a caesarean section in 2009. The wound did not heal well. L was prescribed antibiotics. After two weeks the wound was much worse. It was diagnosed and treated as necrotising faciitis (NF), a very serious and potentially fatal infection; as well as antibiotics, L underwent seven surgical procedures including radical debridement. The wound eventually healed but because of the debridement, L developed an incisional hernia. In 2011, L had an operation to try to repair the hernia. She suffered complications (a pulmonary embolism) and again, the surgical wound did not heal. She was referred to a dermatologist who quickly diagnosed the cause of the problem, another condition, pyoderma gangrenosum (PG), and started treatment with steroids. The wound responded quickly to steroid treatment but L has been left with a large abdominal hernia which causes her significant pain and for which she has had to take strong pain killers for many years. She is now very weak because of gastrointestinal problems and is dependent on a wheelchair for mobility. 

Sally-Jean set about reinvestigating the claim with new medical experts. L's case was that in 2009 her doctors had delayed, prescribed inappropriate antibiotics, sent her home and when readmitted, delayed in referring her to the general surgeons for advice and treatment: if timely investigation had taken place and appropriate treatment started, the wound would have healed and she would not have had to undergo the radical surgical treatment on her abdomen that resulted in the incisional hernia and need for the 2011 operation. 

The Defendant initially denied liability. However, after correspondence, the Defendant admitted that there had been a negligent delay in diagnosis and treatment of NF resulting in the hernia but denied that the hernia repair operation resulted in the other complications. The Defendant agreed to a Court Order admitting liability.  Several months later, the Defendant produced evidence that their original 2009 diagnosis of NF was wrong, that L had PG (not NF) all along and that the subsequent problems she experienced would have been the same even though treatment was delayed. They argued that L should only receive compensation to cover the period of delay, about seven days of unnecessary pain and suffering and offered £50,000 in full and final settlement of her claim.

Sally-Jean and her team set about reinvestigating the claim. Research carried out uncovered the existence of crucially important photographic evidence (that had not been disclosed by the Trust's lawyers) taken of L's wound in 2009 from a lecture by one of the doctors that treated L in 2009 about high risk pregnancies. The surgical experts advised that the photographs did not show NF at all and the dermatologist advised that they showed PG. L's case was that there had been negligent delay; L should have been readmitted, prescribed appropriate antibiotics and after two days, when it was very clear that the treatment was not working, they should have called in doctors of the appropriate specialisms to advise. If that had happened, the true diagnosis of the condition (PG) would have been made and the correct treatment with steroids would have started. The wound would have healed, as it did when the correct diagnosis and treatment was made in 2011. L would not have undergone the surgical debridement in 2009 that caused the incisional hernia and all the complications of it. 

The Defendant continued to deny liability and the case was prepared for trial in the High Court. A few weeks before trial, the Defendant hospital Trust offered to settle the case and negotiations were successful.  

Medical negligence solicitor, Sally-Jean Nicholes, said: 

"This was an extremely challenging and complex case. My client rightly described the whole experience as a 'roller-coaster' with a number of low points but we fought on and she prevailed. This compensation will make an enormous difference to her future and I am pleased that she will be able to put changes in place that will make her life easier."