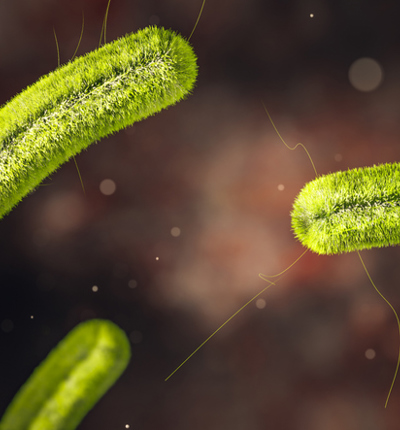 Leading food safety lawyer urges immediate action following fifth listeria death
Lawyer calls for urgent action after Listeria outbreak linked to sandwiches and salads served in NHS Trusts kills five patients
A leading food safety lawyer has called for urgent action following the deaths of five hospital patients who died after eating pre-packaged sandwiches and salads at NHS Trusts.
It is understood that of the latest two listeria deaths, one died after the first three confirmed cases, which occurred at Manchester University NHS Foundation Trust and Aintree University Hospital NHS Foundation Trust in Liverpool. The other died before the other three, but has only just been discovered to be linked.
The trusts where the latest two victims were patients have not yet been named, but it is believed all the patients died from a Listeria outbreak.
Michelle Victor from the law firm Leigh Day, who is representing the parents of Natasha Ednan-Laperouse who died after eating a Pret a Manger baguette, said:
"It is vitally important that the source of this outbreak is identified swiftly, and that all potential food manufacturers and retailers are alerted to the dangers from a Listeria infection, especially to those who are most vulnerable."
Her colleague Angela Bruno from the food safety team at Leigh Day said: "The authorities need to take urgent action to ensure that all these products are traced within the system and that no other lives are lost. Our thoughts are with all the families at this time."
According to Public Health England (PHE) an investigation has been launched into the products supplied by The Good Food Chain, which are believed to be the source of the infection.
[Updated 26 June see below]
The business was supplied with meat produced by North Country Cooked Meats, which reports confirm has tested positive for the outbreak strain of listeria. Sandwiches and salads linked to the cases have been withdrawn and both companies have voluntarily ceased production of the products.
Speaking after the first three deaths, Dr Nick Phin, deputy director at the national infection service at PHE, said: "We, along with the Food Standards Agency, colleagues in local authorities and the NHS have worked quickly to determine the likely cause of this outbreak and taken action to reduce the risk to the public's health.
"To date, there have been no associated cases identified outside healthcare organisations, and any risk to the public is low."
Whilst Listeria infection is rare and usually only causes a mild illness it can have more serious consequences among those with pre-existing medical conditions, pregnant women and those with a weak immune system.
Update 26 June 2019: The FSA announced on 26 June that following extensive testing and verification by Stafford Borough Council, The Good Food Chain is no longer part of the ongoing investigation into the source of the outbreak. The investigation is now focusing on suppliers further up the food supply chain.