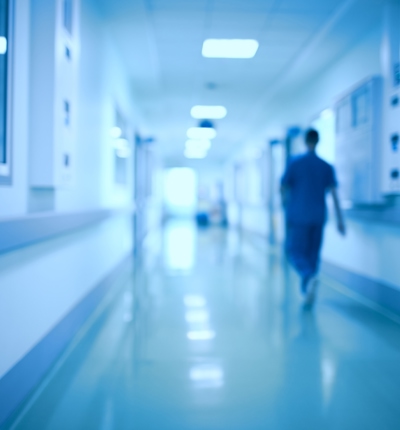 Lawyers for injured women respond to hospital trust apology
Lawyers for patients of suspended surgeon Tony Dixon respond to hospital trust apology
Lawyers acting for a number of women who were left in pain following controversial bowel surgery have said they will await the full findings of an inquiry into their client's care before considering their response to a partial apology from the hospital trust.
Law firm Leigh Day are representing the women who were were left in severe pain after pelvic floor surgery carried out by suspended surgeon Tony Dixon.
Dixon operated at Southmead Hospital and the private Spire Hospital, both in Bristol. He pioneered the use of artificial mesh to lift prolapsed bowels - a technique known as laparoscopic ventral mesh rectopexy (LVMR) - often caused by childbirth.
Dixon was suspended in 2017 after concerns were first raised and an inquiry examined 143 cases of women and men who underwent the procedure between 2007 and 2017. North Bristol NHS Trust has told those patients affected that they should have been offered alternative treatment first following an investigation into their care.
Dr Chris Burton, medical director of the North Bristol NHS Trust, said: "I want to apologise to all patients who have received surgery unnecessarily - it is unacceptable, and we are taking it extremely seriously. "We took immediate action to ensure this couldn't happen again and have been supporting patients where they need it.
"We will keep investigating to ensure we have identified those patients affected by these issues, and to find out what happened to learn lessons for future care."
Emmalene Bushnell, a partner at Leigh Day who is representing the women said: "We are pleased to see that patient concerns seem to be being taken seriously.
"We await the outcome of the inquiry into all the cases and full transparency, before considering a response to the trust's statement."