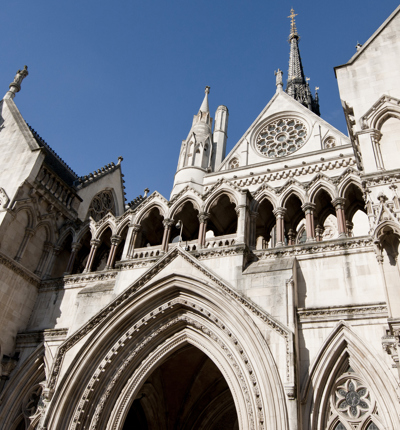 High Court rules that persons selling themselves as legal advisors must be held to the same standards as a law firm
The High Court has ruled that a man who ran a 'litigation firm' was professionally negligent in the handling of a client's clinical negligence claim as he sold his firm as qualified legal advisors when in fact he was not qualified and did not employ any legally qualified staff.
The court ruled that George Rusz and his firm Troy Lucas entered into a contract with their client Paul Wright which held themselves out as legal advisors and therefore they must be judged by the standard of a competent legal advisor.

Mr Wright, aged 70 from Basildon Essex sought legal help after he was left with three plastic bags inside his body following a negligent operation at the Basildon & Thurrock University Hospital NHS Foundation in 2004 which resulted in him being left with life changing injuries and permanently disabled.

In 2008, Paul turned to Troy Lucas, who he believed were a credible litigation firm, and George Rusz, the director of the firm, to pursue a clinical negligence case against the Trust. He was told by them that they had extensive experience and they claimed to be "as good as, if not better, than any solicitor or barrister".

Troy Lucas provided Paul with a contract to sign. The headed paper on which the contract was printed implied that the firm comprised of one or more lawyers with legal qualifications and that the firm was authorised by the Ministry for Justice and regulated by the Solicitor's Regulation Authority.  They initially valued the claim at £1.1 million and then just under £3 million, figures that were reached without any supporting documents.

Rusz and Troy Lucas argued that there was no contract, they owed no duty of care to Mr Wright and accused him of exaggerating his original clinical negligence claims. These points were dismissed by the court. 

The High Court has ruled today that because the Defendants held themselves out to be experienced and competent then that is the standard to which they must be held.

The court also ruled that Mr Rusz and Troy Lucas were professionally negligent in relation to a large number of failings in their work for Mr Wright including advancing a claim which was heedless of the evidence; causing a series of adverse costs orders to be made against Mr Wright; failing to make or respond to offers appropriately; and failing to secure and retain the services of the appropriate expert.

The professional negligence of Troy Lucas and Rusz during Mr Wright's clinical negligence case left him without evidence, resulting in him winning his basic claim but being left with a five-figure legal cost against him. 

The High Court has ruled in favour of Mr Wright who will now look to recover the compensation he would likely have received from his original claim had he been properly represented, plus the legal costs he has had to pay for. 

Mr Wright said:

"If I had been able to access legal aid and enlist a professional solicitors firm I would have had my compensation many years ago, which would have improved my quality of life and that of my family who care for me."

Emma Jones, a human rights partner at Leigh Day who represented Mr Wright in the professional negligence claim, said:

"This is the first case on this issue since the ruling in Freeman v Marshall & Co [1966]. This ruling is important as it establishes that if individuals hold themselves out as competent legal advisers they will be held to the standards of a competent legal advisor and if they do not reach those standards they can be liable.

"We hope this sends a warning shot out to any other businesses or individuals who are acting in this manner that they will be held to account for the risks and losses they expose their clients to through their incompetence.  This has become increasingly important since the decrease in legal aid that is available.  Since that time we have seen an increase in unregulated individuals who advertise their services.  Individuals offering such services includes but is not limited to Makenzie Friends, who are able to offer a wide range of services yet remain unregulated and they are not required to have insurance.

"I am glad that we were able to rectify the wrongs done to our client by a company who only pretended to be legally qualified and instead were completely incompetent and caused great distress and financial detriment to our client."

Colm Nugent of Hardwicke chambers was instructed in the matter.