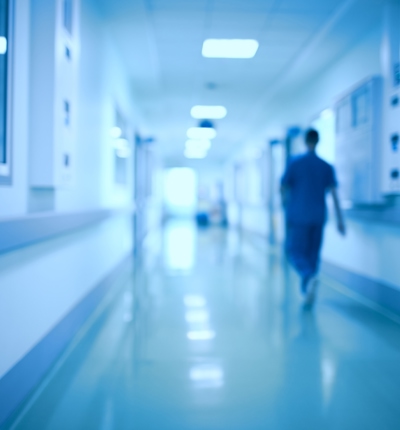 Coroner concludes neglect following inquest of John Ashley
A coroner has concluded today that the death of Worthing man John Ashley was contributed to by neglect.
Posted on 06 December 2019
The inquest into the death of John Ashley, 57, of Worthing, has concluded that:

"Mr John Ashley took his own life while suffering a deterioration of his mental illness. The deterioration was not fully appreciated by those treating him at Sussex Partnership Foundation NHS Trust and there was a failure to provide him with the additional level of care he required. His death was contributed to by neglect."

John's inquest was held at West Sussex Coroner's Court in Crawley between Monday 2nd December and Friday 6th December 2019.
 
John Ashley had paranoid schizophrenia and had been in the care of the Community Mental Health Team in Sussex Partnership NHS Foundation Trust for many years. He was prescribed clozapine, an anti-psychotic medication for treatment resistant schizophrenia, which together with regular outpatients' appointments with his psychiatrist, seemed to manage his symptoms well for many years. John had a number of voluntary jobs including working at the Shelter retail shop in Worthing from 2002 to 2016.

In August 2018, John began to experience a mental health crisis. He missed doses of clozapine and experienced auditory hallucinations of the devil commanding him to harm himself. He attended his GP three times asking for help and attended A&E five times as a place of safety and once following an overdose of medication. He was repeatedly assessed as presenting a "low risk" of self-harm.
 
Today the Coroner heard evidence from the independent expert consultant psychiatrist, Dr Mynors-Wallis, who commented that John clearly was not low risk because John was psychotic, expressing thoughts to harm himself and believed that he was controlled by the devil.
 
On the Friday before his death, John was told he would get support from the Crisis Team over the weekend. This in fact did not happen because the Trust did not provide such a service. He was left untreated and without any form of anti-psychotic medication or support over the weekend at a time when he was most vulnerable.

Senior Coroner Penelope Schofield found:
 
"I have to consider whether the actions/interactions collectively amount to a gross failure. Having considered the expert's evidence, I do consider there has been a gross failure. Mr Ashley's needs were well known. His mental health was deteriorating. There was a failure to appreciate the extent of the deterioration and to intervene and effectively protect him from self-harm."
 
Anne Ashley said following the inquest:
 
"I welcome the Coroner's findings that gross failures contributed to my brother's death. In the year prior to my brother's death, I knew he wasn't getting the treatment he needed. In the final few weeks I was terrified for his safety. He was seriously unwell and needed help. I phoned and emailed the Trust many times, but nobody listened. Families and carers can play a crucial role, but only if they are heard.
 
Deaths of people experiencing mental ill health must be brought out into the open so that poor care can be put right, to save other patients and families from going through this suffering. Every human being has the right to life, and to a good life.
 
John was a valued voluntary worker for many years and when well, enjoyed nothing better than helping people. He was a sensitive, gentle man, who once had a talent for playing the classical guitar. He will be remembered for his creativity, courageousness and kindness to others."
 
"We welcome the Coroner's thorough investigation into the circumstances of John's death and the finding that John's death was contributed to by neglect. This was a clear example of the importance of Article 2 inquests into the death of community mental health service users as it exposed serious failures in John's treatment and the Trust's practices. We will be making submissions to the Coroner in respect of the making of Prevention of Future Death reports and we hope that real changes will follow."
 
Deborah Coles, Director of INQUEST said:
"It was clear that John was in extreme distress. He was calling out for help and yet was neglected by the services that should have been best placed to support him in his desperate situation. This is one of a series of damning inquest conclusions on deaths of people in the care of Sussex Partnership NHS Foundation Trust.
 
"The current system for implementing change is not fit for purpose. An independent national oversight body is urgently needed, to ensure official recommendations are systematically followed up and to prevent another family from experiencing this loss."
 
John's sister, Anne Ashley, was represented by Stephanie Hill of Leigh Day and Oliver Lewis of Doughty Street Chambers.