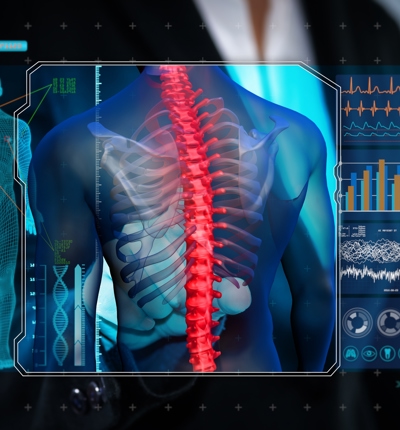 Spinal Disc Implant Injuries: The 'Ca-disc L' device is now at the centre of legal investigations
Leigh Day are investigating potential legal action on behalf of a man who was implanted with a Cadisc-L spinal implant shortly before the withdrawal of the product, in 2014.
Posted on 21 December 2018
The medical device, manufactured by the now insolvent UK registered company Ranier Technologies Limited, is currently part of an investigation by Swiss prosecutors.

The BBC reports that a clinical trial to test the device in humans was signed off by the MHRA and the product was cleared as safe for marketing across Europe by the British Standards Institute (BSI).

The Cadisc-L device, first marketed in Europe in 2010, is a disc replacement implant intended to treat degenerative disc disease of the lumbar spine, aiming to avoid the need for the patient to undergo surgery to remove the diseased disc and fuse the adjacent vertebrae – a solution that restricts motion.

During May 2014 the MHRA announced the 'precautionary' withdrawal of the Cadisc-L implant from the UK market, citing:
• Performance deterioration at 3-4 years;
• Which is 'evident radiographically in most cases through a pronounced loss in disc height typically accompanied by some degree of visible migration'; and
• A revision rate of 17.9% at 5 yrs.
A recent Panorama programme investigated the Cadisc-L implant as part of the ICIJ Implant Files. The investigation indicated that the Cadisc-L implant may have been permitted to enter the UK market on the basis of inadequate evidence showing that the product was safe.

Zahra Nanji, lawyer in the product safety & consumer law team at Leigh Day, who is representing the claimant, said:

"The question marks in relation to safety are likely to be at the centre of the newly announced Swiss investigation, and it is expected that the Swiss prosecutors will seek disclosure from the UK-based regulators that initially approved the safety of the device for marketing.

"We will be watching developments in Switzerland and elsewhere across Europe in relation to the Ca-disc L implant. We are at the early stages of an investigation on behalf of our client, however, we anticipate that other individuals across the UK may also have been affected by the Ca-disc L implant, and we would urge them to seek appropriate medical and legal advice."