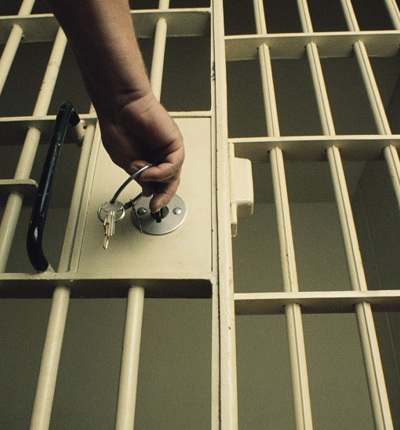 ​Ministry of Justice pays compensation to blind prisoner
The Ministry of Justice (MoJ) has paid compensation to a blind prisoner as a result of his case alleging discrimination.
Posted on 15 November 2018
The prisoner, known as Mr J to protect his anonymity, alleged that a prison where he was detained for 12 months had unlawfully discriminated against him by failing to properly meet his visual impairment needs.
 
Mr J's visual impairment needs had been assessed by the local authority, and according to this assessment, he needed substantial help to perform his daily activities and to participate in the prison regime.
 
Most significantly, the assessment determined that Mr J needed to be provided with a trained carer to help guide him around the prison.  However, instead of this, the prison only provided him with another prisoner, who was not trained, and who was to provide this help in addition to another full-time job.
 
The result of this was that Mr J did not have access to the care he needed, and, as such, was unable to participate in the prison regime.  Amongst other things, he was unable to use the exercise yard, the gym or the library. 
 
Furthermore, although Mr J was given a job, which was supposed to be full-time, it simply consisted of cleaning four telephone booths, which only took him five minutes to do.  Therefore, he spent the vast majority of his day in his cell by himself with nothing to do.
 
In light of this, Mr J brought a claim against the MoJ alleging that he was discriminated against by the prison under the Equality Act 2010.  He argued that, as a disabled person, the prison had a duty to make reasonable adjustments to allow him to have the same access to prison life as a non-disabled prisoner.  After initially defending the claim, the MoJ agreed to pay compensation to him to settle it, although at the same time continued to deny liability.
 
Benjamin Burrows, head of the prison law team at Leigh Day, said:
 
"Mr J's disability needs were significant and the prison, despite knowing what they needed to do, did the absolute minimum to meet them.  The prison service must get themselves out of the mind-set that doing the bare minimum is acceptable.  It is not.  The duty is equal access, not some access."
 
Mr J was represented by Benjamin Burrows, a solicitor at Leigh Day, and by Paul Clark, a barrister at Garden Court Chambers.