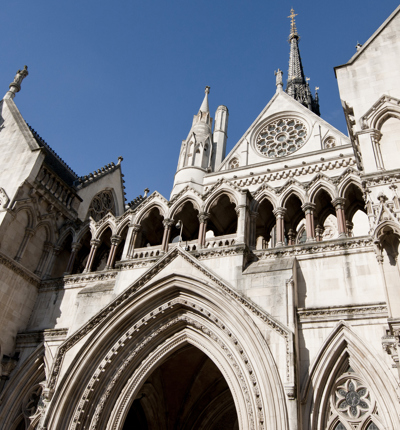 Landmark High Court case begins over alleged abuses by UK-based mining company in Sierra Leone
A British Judge will travel to Sierra Leone to hear allegations against a mining company, which had its Headquarters in the UK and is accused of complicity in the killing, rape, assault and false imprisonment of workers and villagers in the country
Posted on 26 January 2018
A six week hearing will begin on Monday 29 January in the High Court against iron ore producer Tonkolili Iron Ore Ltd, whose parent company African Minerals Ltd was previously headquartered in the UK, following allegations of human rights abuses against workers and villagers living near one of its mines in Sierra Leone.

It is believed to be the first time a UK High Court hearing will travel to an overseas country in which the human rights abuses are alleged to have taken place by a UK-based company.

The judge, Mr Justice Turner, and the legal teams from both sides, will travel to Sierra Leone during weeks two and three of the hearing, so that evidence can be taken by the judge from witnesses, in person, during that two week period.

The Sierra Leone hearings will be held in one of the conference rooms of a hotel in the country's capital, Freetown.

The decision to hold part of the hearing was taken after a number of witnesses were unable to obtain visas to attend trial in the UK and the judge agreed it was important for this evidence to be taken in person rather than by video link.

142 claimants from Sierra Leone have taken the legal action against Tonkolili Iron Ore Ltd (formerly a subsidiary of African Minerals Ltd) over claims the company was complicit in the activities by the police of false imprisonment, assault and rape during two incidents in 2010 and 2012.

Allegations will also be heard against the company in relation to its role in the fatal shooting by police of a 24-year-old female, whose uncle is one of the claimants, during a protest over working conditions and pay during the 2012 incident.

Leigh Day, the law firm representing the claimants claim that the abuses occurred as a number of villages were taken over and hundreds of families relocated to allow African Minerals Limited to expand its operations.

According to Human Rights Watch, hundreds of families were evicted from their land to make way for the mine near Bumbuna town in the north of Sierra Leone, with minimal consultation with villagers.

Tonkolili Iron Ore Ltd denies liability for the incidents. The company claims that it has no vicarious responsibility for the actions of the police.

One of the claimants alleges she was beaten, raped and miscarried as a result of violence by the police in 2010. In her witness statement to the court, the 25-year-old woman states: "I remember seeing big AML trucks coming to work on our farms. They didn't speak to anyone. We had already planted our produce and we gathered as a community and started grumbling. We were saying, how can these people come and work in our farms without saying something to us,"

Witness evidence alleges that villagers who had set up a roadblock, to stop the company destroying their farms and their livelihoods, were faced with police who opened fire on them.

She claims she was flogged by the police before being taken to the Tonkolili Iron Ore camp, she was two months pregnant at the time and lost her baby.

"We all wanted to stop AML from destroying our farmland so I was guilty just because I lived in the village," she said.

Astrid Perry, a lawyer in the international claims team at Leigh Day who is representing the villagers, said: "We are pleased that the High Court will finally hear evidence from our clients both in this country and in Sierra Leone.

"Prior to bringing their claim, our clients believed that they had no rights and that the alleged abuse they suffered was just a part of their life and to be accepted.

"This case demonstrates that those companies headquartered in the UK that operate abroad in rural and isolated environments can be held to account when their operations face serious allegations of human rights abuses".