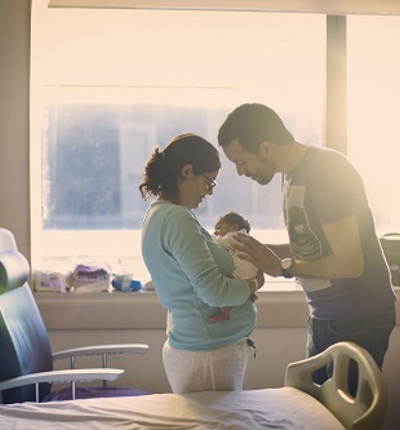 Head awareness week offers Cerebra a chance to highlight its work
Head awareness week takes place from 14 May 2018
Cerebra aims to improve the lives of children living with neurological conditions, through innovative research and support. The charity's vision is to ensure that the families of children with neurological conditions have the chance to discover a better life together, and that those children living with neurological conditions are provided with support and encouragement to overcome everyday challenges and obstacles.
Over recent years Leigh Day, has worked closely with Cerebra in fundraising and sponsoring research projects including research into the effects of genetic variation, mental health and social indicators for children with neurological and intellectual developmental disorders.  
Cerebra's core services for families of children with neurological conditions include:
The Cerebra Sleep Service which aims to provide parents with the knowledge, skills and confidence to understand and overcome their child's sleep difficulties. Cerebra provide one-to-one support through Sleep Practitioners as well as presentations and workshops in order to provide parents with more in-depth information and advice regarding sleep disturbances. The Cerebra Legal Entitlements & Problem Solving Service, which provides assistance to parents in accessing health and social care support for their children. Cerebra offer a Public Services Toolkit and workshops in order to assist parents in accessing public services and providing advice on how to solve those. 
The Cerebra Health and Well-being Service provide a range of guides and factsheets in order to help parents look after the health and wellbeing of their family. 
The Cerebra Money Matters Service provides step by step guides and workshops in respect of Disability Living Allowance and ways to help families manage their finances. 
The Cerebra Innovation Centre which helped Poppy's dreams come true by allowing her to partake in triathlons by designing all of the equipment she needed. See how the Innovation Centre helped Poppy who despite being born with quadriplegic cerebral palsy overcome this huge challenge.  
"We are proud of the work that Cerebra undertake.  Their support enables children with neurological conditions to enjoy, achieve and experience all the pleasures of everyday life with their families".
We are supporting Cerebra for their annual Head Awareness Week taking place between 14– 21 May 2018