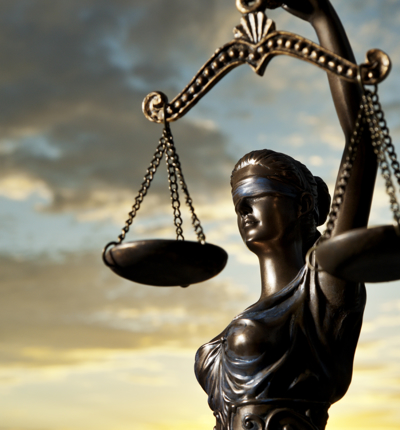 Government loses Judges' pensions legal challenge
Employment Appeals Tribunal upholds ruling that the Ministry of Justice had treated and continued to treat claimants 'less favourably than their comparators because of their age'
Posted on 29 January 2018
The Employment Appeal Tribunal (EAT) has dismissed a challenge by the government to a ruling that transitional pension arrangements for more than 200 judges amount to unlawful age discrimination.

Shubha Banerjee of Leigh Day solicitors, who represents 230 judges, said: "We welcome today's decision by the Employment Appeal Tribunal to uphold the conclusion of the Employment Tribunal, finding that the way the changes to judicial pensions introduced by the Ministry of Justice were made was unlawfully discriminatory on grounds of age.

"Following the report of Lord Hutton in 2011 into ways of reducing the costs of public sector pensions, the Government sought to make changes across the public sector including to the pensions of police, firefighters, teachers, prison officers and others.

"For most public sector groups, changes to pension were made according to age - younger members of schemes were required to leave their very beneficial schemes and instead offered membership of less valuable schemes whilst older scheme members were allowed to remain in their very beneficial schemes.

"Changes were made to judicial pensions applying this distinction. As a result, we were instructed by younger judges across a range of jurisdictions to pursue claims against the Lord Chancellor and the Ministry of Justice for direct age discrimination.

"In addition, because there are significantly higher numbers of female and black and minority ethnic judges in this younger group, claims for indirect race and sex discrimination/equal pay were also pursued.

"The Employment Tribunal upheld the claims in November 2016, and its conclusions have today been upheld by the EAT.

'"Time and again we are made aware of the continuing lack of diversity in the Judiciary and we read reports of low morale amongst judges and recruitment difficulties. This can be no surprise given the attacks on the Judiciary from the media and unlawful actions taken by the Ministry of Justice.

"We call upon the new Lord Chancellor to attempt to buck these trends and to right the wrongs of his predecessors by abiding by this decision and seeking to resolve this dispute."