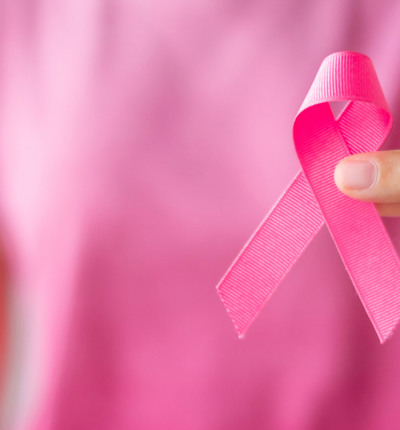 Government face legal battle after nearly half a million women affected by Breast Cancer IT failure
A leading healthcare lawyer has said the government could face a 'huge' legal fight after it was revealed that a breast cancer screening error affected 450,000 women leading to hundreds of lives being cut short
Health Secretary Jeremy Hunt told the Commons that many women aged between 68 to 71 in England were not invited to their final routine screening due to a 'computer algorithm failure' dating back to 2009.

Mr Hunt announced that an independent review has been launched into the "serious failure" in the programme, run by Public Health England (PHE) and said that "administrative incompetence" meant some families may have lost, or be about to lose, a loved one to cancer.

The NHS Breast Screening Programme was set up in 1988. It was the first of its kind in the world. The programme currently invites women aged 50 to 70 for screening every 3 years. The programme aims to detect and treat breast cancer early when the tumour is small and before it has had a chance to spread.

A mammogram can detect small changes in breast tissue which may indicate cancers which are too small to be felt either by the woman herself or by a doctor.

Maria Panteli, partner in the clinical negligence team at Leigh Day and a specialist in the delayed diagnosis of breast cancer claims, said:

"It is no surprise to learn that a failure to invite these women to their final scan meant that hundreds of lives were affected with many tragically shortened. "The government now faces a potentially huge legal challenge on behalf of these women and their families for these failures.

"The announcement of an independent inquiry is to be welcomed, but it must be soon and it must be rigorous. It needs to looks at all the reasons of how such a tragedy could have happened and be absolutely sure in its findings that, with so many lives at stake, it couldn't happen again."

According to reports the issue was first brought to the attention of the Department of Health and Social Care in January. It was initially thought to pose a 'limited' risk to patients.

An urgent clinical review saw it escalated to ministers in March with the Government told the error should not be made public to ensure existing screening services were not overwhelmed. Mr Hunt told the Commons:

"Earlier this year PHE analysis of trial data from the service found that there was a computer algorithm failure dating back to 2009.

"The latest estimates I have received from PHE is that as a result of this, between 2009 and the start of 2018 an estimated 450,000 women aged between 68 and 71 were not invited to their final breast screening.

"At this stage it is not clear whether any delay in diagnosis resulted in any avoidable harm or death and that is one of the reasons I am ordering an independent review to establish the clinical impact."

It is currently estimated that between 135 and 270 women may have had "their lives shortened as a result".

He added: "I am advised that it is unlikely to be more than this range and may be considerably less. "However, tragically there are likely to be some people in this group who would have been alive today if the failure had not happened."

Of those who missed invitations, 309,000 are estimated to still be alive and all those living in the UK who are registered with a GP will be contacted before the end of May. All women who were not sent an invitation for their final screening will be given the opportunity to have a new appointment.

Those under the age of 72 will receive an appointment letter informing them of the time and date, while those over 72 will also be offered a screening and have access to a helpline to decide if it will be beneficial.