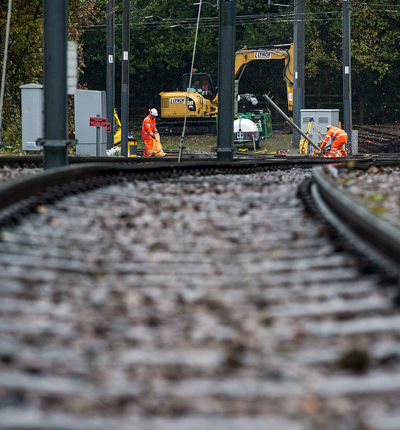 Campaigners begin legal action against the Transport Secretary over East Coast Rail Franchise
The government faces legal action if Stagecoach and Virgin are allowed to bid on any further rail franchises
Law firm Leigh Day has written to Chris Grayling, the Secretary of State for Transport, threatening legal action over his decision not to restrict, prevent or even properly investigate whether Stagecoach or Virgin Trains should continue to obtain future franchise agreements despite the recent failure to run the East Coast franchise.
Lawyers from Leigh Day are acting for the group Bring Back British Rail who have been campaigning, since 2009, for a re-unified, publicly-owned national rail network, which is run for the benefit of the public.
In 2015, the East Coast franchise was awarded to a consortium made up of Stagecoach (90%) and Virgin (10%). At the time, Stagecoach announced that the "franchise will start in March 2015 and is planned to run until 31 March 2023." However, on 5 February this year, in a speech to the Houses of Parliament, Mr Grayling confirmed the East Coast franchise had failed.
He stated the franchisee had "breached a key financial covenant" and that "Stagecoach [had] got its numbers wrong."
Three years into what was an eight year contract the franchise had catastrophically failed. Despite the breach of "a key financial covenant," the transport secretary decided that Stagecoach may still be permitted to run the East Coast franchise in the future and may also be included on a shortlist of bidders for the East Midlands franchise.
In the letter to Mr Grayling, lawyers for the campaign group have repeated their request that he confirm whether "the costs of terminating the franchise have in fact been met or could be expected to be met by the fulfilment of Stagecoach's obligations." To date, the transport secretary has failed to answer this question and taxpayers are yet to learn whether they will be expected to bear the brunt of Stagecoach and Virgin's failure to effectively run the franchise.
Bring Back British Rail are raising funds towards their legal costs through the Crowdjustice website with £4,000 raised by supporters on the first day of fundraising.
Rosa Curling, from the Public Law Team at Leigh Day, who is representing Bring Back British Rail, said:
"It seems extraordinary to my client that despite the fiasco of the East Coast franchise - the franchise failed within three years of starting - the operators, Stagecoach and Virgin are being allowed to simply walk away and appear free to bid again on other UK rail network franchises with immediate effect.
"Should the Secretary of State refuse to revoke both companies' Franchise Passports and/or refuse to suspend them, pending a proper investigation of what went wrong on the East Coast franchise, our client will have no option but to seek the court's intervention in this matter."
Ellie Harrison, of Bring Back British Rail, said:
"The privatisation of our railways has been a disaster. Not only do we now subsidise rail by two to three times more each year than we did as publicly-owned British Rail, but train fares have also risen 24% above inflation since the 1990s.
"The East Coast franchise fiasco exemplifies the problems. The current Virgin Trains East Coast franchise has failed within three years. Yet the Secretary of State for Transport Chris Grayling is allowing its operators, Stagecoach and Virgin, to simply walk away, free to bid for rail franchises again. We want an investigation and we want action to stop this happening again."