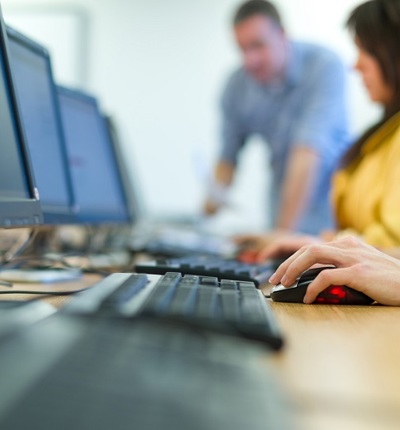 Campaign groups launch legal action against Data Protection Act immigration exemption
Two campaign groups have launched formal legal action against the government's Immigration Exemption, contained in the Data Protection Act 2018, which passed into law in May this year.
The Immigration Exemption affects anyone who has dealings with the Home Office, some other state bodies and several companies who are concerned with "immigration control" - for example, those seeking refuge in the UK, those affected by the Windrush scandal, the three million EU citizens who will have to submit their applications for a new immigration status after Brexit.
 
The Open Rights Group and the3million wrote to the Home Secretary earlier this year to urge the government to reconsider the Exemption before it was passed into law. The government refused and the groups have now issued judicial review proceedings in the High Court.
 
Both organisations argue that the Exemption is unlawful because it amounts to an unlawful, unnecessary and disproportionate interference with fundamental data protection rights. The campaigners argue that by denying people the right to access their data people will not be able to properly challenge errors made by the Home Office. This could lead to applications relating to immigration statuses being wrongly refused or wrongful deportations taking place.
 
Rosa Curling, solicitor at Leigh Day, said:
 
"Our clients warned the government that if the Immigration Exemption was written into law, it would be contrary to the General Data Protection Regulations (GDPR) as well as incompatible with EU law generally and the European Convention on Human Rights. Unfortunately the concerns of our clients were ignored and they have been left no option but to launch this legal challenge. It cannot be correct that a two-tier system is created for data rights, distinguishing those who become subject to immigration control from British citizens."
 
Jim Killock, Executive Director of Open Rights Group said:
 
"The Government's hostile environment may have been renamed, but its policies are clearly still here. Restricting the rights of millions to their personal data in immigration processes risks inaccurate data being used to make life altering decisions. Open Rights Group can't allow that to pass without challenge.
 
"The Government is trying to avoid necessary accountability, and remove responsibilities to treat people fairly. This challenge aims to keep fairness and accountability in the immigration system."
 
Nicolas Hatton, co-founder and co-chair of the3million said: 
 
"the3million and Open Rights Group's legal challenge matters to all 3.6 million EU citizens - who will have to apply for settled status to stay in their own homes after Brexit - no applicant should be prevented from accessing the data the Home Office holds about them. This is 2018, not 1984."