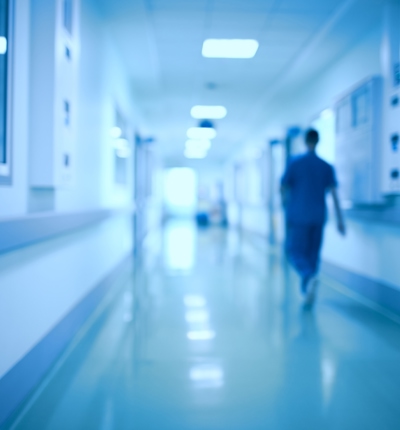 Bristol hospital fully suspends colorectal surgeon at the centre of negligence claims
A lawyer representing a number of Anthony Dixon's former patients has welcomed the decision to suspend him from carrying out surgery at a private hospital in Bristol.
A leading clinical negligence lawyer, who is representing a number of former patients of colorectal surgeon Antony Dixon, has welcomed the decision by a private hospital in Bristol to suspend him from carrying out surgical procedures.
Solicitor Emmalene Bushnell, a partner in the Clinical Negligence Team at law firm Leigh Day, said:
"Since we first began to hear of concerns from patients of Anthony Dixon last year, we have been contacted by a number of women with distressing accounts of what they have been through following mesh surgery.
"Whilst the Trust and General Medical Council (GMC) investigations are ongoing we welcome any actions to safeguard the safety of patients in respect of alleged concerns expressed about mesh surgery performed by Mr Dixon."
The Bristol Post was the first newspaper to report that the private Spire Hospital in Bristol had fully suspended Anthony Dixon from working for the hospital group.
In a statement to the newspaper, the Medical Director at the Spire Hospital, Dr Jean-Jacques de Gorter, said:
"We have been deeply concerned by the complaints raised by a number of patients who underwent pelvic organ prolapse operations conducted by a specialist who used to practice in one of our hospitals.
"Since our priority is first and foremost the welfare and safety of patients, Spire Bristol Hospital took action to suspend Mr Anthony Dixon from undertaking surgical procedures in July 2017. This was followed by a full suspension of his practising privileges."
Last November the Guardian newspaper reported that North Bristol NHS Trust was investigating after a number of women alleged that they had been left in severe pain following mesh implant surgery conducted by Mr Dixon.
Among accusations against the colorectal surgeon, who worked at Southmead Hospital and the private Spire Hospital, both in Bristol, was that he was too quick to recommend invasive surgical procedures to deal with pelvic problems.
Several women were also reported to have complained that Mr Dixon had made lewd or inappropriate comments about their appearance or sex lives.

Mr Dixon, who had once been described as a "pioneer" of mesh rectopexy, a procedure used to treat pelvic organ prolapse and incontinence, denies any wrongdoing in relation to the procedures.

North Bristol NHS Trust, which runs Southmead Hospital, is continuing its investigation into surgery performed by Mr Dixon and he remains suspended from carrying out any clinical work.
Last month, the government announced a nine-month review into the safety of medical devices, including surgical mesh implants.
Reaffirming her commitment to supporting former patients of Mr Dixon, Ms Bushnell said:
"These women, and also a number of men, treated by Mr Dixon in respect of mesh surgery such as the stapled transanal rectal resection (STARR) and rectopexy, have been deeply affected by their surgical experience with many suffering psychological and physical injury often requiring further surgery.
"I hope the investigation into Mr Dixon is now swiftly concluded so we can fully asses the scale of what has taken place and we can continue to support the people who have been at the centre of this investigation and help them take positive steps towards the future."