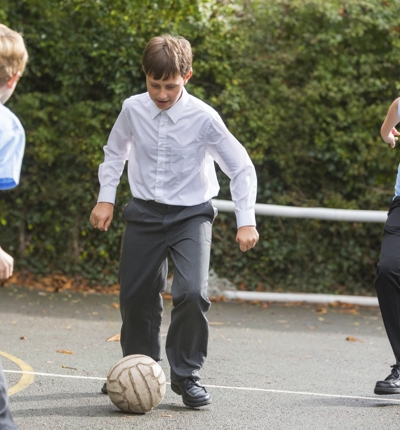 Academy plans for Newham school are placed on hold following legal hearing
Parents fighting plans to change their children's primary school to an academy have won the latest round in their legal battle
Concerned parents who oppose the conversion of their children's school in Newham, London to an academy as part of a multi-academy trust have won an injunction in the latest round of their legal fight.
Law firm Leigh Day, which has recently taken over the case, successfully applied for an interim injunction at court. This meant that funding arrangements for the conversion of Avenue Primary School into an academy, which were due to be signed off last week, have now been put on hold pending further court proceedings.
Sayesta Miah and Soyeb Patel, who are both parents of children at the school, began legal action after they and other parents were told by governors in December that the school was going to convert out of local authority hands and become an academy and part of the EKO Multi-Academy Trust, which already manages three primary schools and one special educational needs school across the borough.
The lack of a thorough consultation from school governors about the proposed changes prompted parents to begin legal action, demanding a detailed and transparent consultation period, ahead of any move to academisation.
Since legal action began, parents and teachers from two other Newham schools (Kier Hardie and Cumberland), which are also in the process of conversion to academies have staged a series of strikes over concerns around failing standards, a lack of local input and little accountability once a school forms part of a larger network of academies.
Sayesta Miah and Soyeb Patel have launched a Crowdjustice page to raise £15,000 in funds for their legal fight. Outlining their concerns they say:
"We, along with other parents of Avenue Primary school in Newham are fighting for justice. Justice for ourselves and on behalf of our children's education, which we feel is being compromised and will continue to deteriorate.
"We are questioning the reliability and transparency of the school's governing board, which made a major decision to convert our community school to an academy status and join the EKO Trust, without adequately engaging or consulting parents.
"The law requires proper engagement with stakeholders (including parents) via a lawful consultation that takes into account their views, and which has due regard to the needs of protected individuals, such as children with special educational needs. We do not consider the governors have complied with those requirements.
"In recent months there has been significant media coverage of how academies are not working in the interests of students. There is evidence to show that once a local authority school is converted into a Multi-Academy Trust (MAT) the standard of education often drops and financial oversight becomes much more difficult.
"There is also no evidence that academisation improves pupil attainment. There are many cases of squandered reserves, massive CEO salaries and corruption related to MAT's across the country."
Solicitor Rowan Smith, from law firm Leigh Day, who are representing Sayesta Miah and Soyeb Patel, said:
"This is clearly a very controversial issue with parents understandably concerned by a lack of consultation in their children's educational future. In the face of a situation hyperbolically described by the school as a 'war zone', we are pleased the judge has taken a calm and sensible approach.
"In practice, the judge's order means that the school cannot covert until the court has decided whether a full hearing is justified, and if so, until the conclusion of the case.
"Given the judge remarked that this case is at least arguable, in the public interest and in time, we are ever more confident that we'll be back in court soon to argue for a new and lawful consultation over the future of Avenue Primary School."