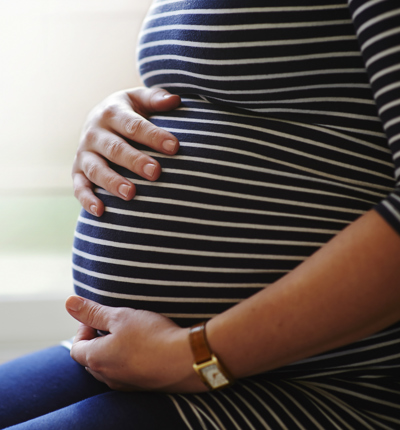 Company director is liable for dismissing pregnant employee
Client wins sex discrimination claim against former boss.
Leigh Day's Camilla Palmer and Rachel Irwin successfully acted for a woman against the director of a company who dismissed our client. The decision highlights the fact that an individual can be personally liable for a discriminatory dismissal.
Danniella McClain was employed by local estate agency Hogarths, which traded under the name of Morlan Ltd. Danniella became pregnant and confirmed this to her manager, the sole director of Hogarths, Alun Dufoo. Within a few minutes of Mr Dufoo opening her letter, Danniella was told that she was being made redundant. She had not previously been told of any possible redundancy and indeed had recently been promoted and praised for her work.
Danniella brought a claim for pregnancy discrimination against Morlan Ltd. While the legal proceedings were ongoing, Morlan Ltd went into voluntary liquidation. The Hogarths offices remained at the same address with the same contact details but the company was sold to Hogarths International Ltd. Mr Dufoo was director of both companies. Mr Dufoo was added as a respondent.
Mr Dufoo argued that an individual could not be held liable for dismissing an employee, since this is an act that only an employer can carry out. In this case, he argued, the employer was the company and not its director.
In its judgment, the central London employment tribunal said "it is entirely clear that an individual may be liable for discrimination by dismissal". The tribunal went on to decide that Danniella had been dismissed because of her pregnancy and Mr Dufoo had discriminated against her. She was awarded about £22,000 in compensation.
This case makes it clear that a company cannot evade responsibility for the discriminatory act of an individual director. This is a great victory for Danniella.
Camilla Palmer comments:
"We are regularly contacted by women who are sacked, demoted or otherwise disadvantaged because they are pregnant or on maternity leave. This case shows that it is not just the company who can be liable but also individuals, whether directors or employees, who discriminate."
Danniella's case has recently been reported in the Guardian's G2.