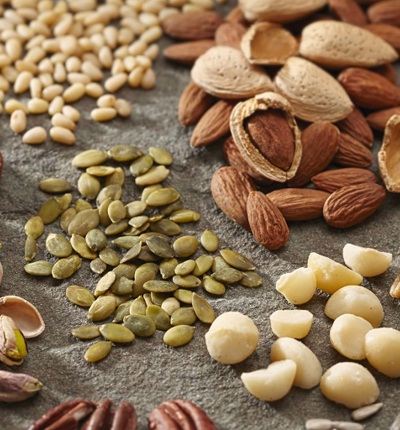 Food safety - Elizabeth's story
Elizabeth suffered a severe allergic reaction at a conference and approached the food safety team for help
I was diagnosed with a severe nut allergy at a very early age and have always been extremely careful when buying or preparing food. I carry adrenaline auto-injectors with me everywhere I go and have always been very aware of the consequences of any exposure to nuts.
By being diligent and never letting my guard down, I had managed to avoid any allergic reactions for decades.
I am a medieval historian, and in the summer of 2019 I was one of the organisers of an academic conference. The conference dinner for attendees was held in a large hotel ; I made sure that the hotel was aware of my nut allergy, which was entirely second nature by now. Written confirmation of this was sent to the hotel, and I was assured that I would be provided with entirely nut-free meal at the event.
On the day of the event, I took my place at the table for dinner, where a reminder card had been placed to confirm my allergen requirements. The other guests and I were served with bread rolls, and I asked the server for confirmation that my bread roll was nut-free. I was assured it was.
As soon as I ate the bread role, I felt a tightness and swelling in my throat. I recognised this as the initial stages of an allergic reaction and so I took the antihistamine tablets that I always carry with me. The allergic reaction progressed, and an ambulance was called. I was taken A&E but my condition worsened, and I was moved to hospital's resuscitation unit. Thankfully my reaction was eventually brought under control, and I was discharged the following day.
Criminal proceedings
I reported the incident to my local Environmental Health Office, and a joint investigation between Trading Standards and Environmental Health was launched. Several failures were identified. It quickly emerged that bread rolls containing nuts had been kept in mixed storage with those that were nut-free, and no distinction had been made when the bread rolls were served. The investigation concluded that I had been served a bread roll that either contained nuts, or that had been cross-contaminated by being stored with rolls containing nuts.
The investigators concluded that two offences had been committed and a decision was taken to prosecute. The owners of the hotel pleaded guilty to two criminal offences:
Placing on the market food that was unsafe, contrary to Article 14(1) Regulation (EC) No 178/2002; and
Selling food not of the nature or substance or quality demanded, contrary to Section 14(1) Food Safety Act 1990.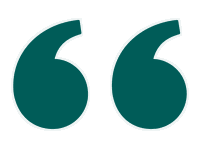 I have been very impressed by Leigh Day and highly recommend them.
The consequences
The allergic reaction has had a profound effect on me. I was extremely tired and suffered headaches and nausea for weeks afterwards. My hair started to fall out (a condition known as alopecia areata), and I had months of nightmares and flashbacks to this near-death experience.
Allergy suffers are acutely and painfully aware of the potential consequences of anaphylaxis. We are reminded of it every time we eat or discuss food and live every day with the knowledge that an accidental exposure could be fatal. I am no different – I had done everything I could to ensure that my allergy requirements were communicated to the hotel staff, and still I could have died. Some anaphylactic reactions cannot be helped by medical intervention, and until the reaction is brought under control the allergy suffer has no idea whether this one will be fatal or not. This fear inevitably went through my mind from the moment I started to feel a tightness in my throat until I was finally given the all-clear in hospital.
This ordeal has had a significant effect on me, and although the allergic reaction was successfully brought under control, the effects of it persist to this day. Two and a half years after the reaction, my hair has still not fully grown back. I cover my head when out in public or delivering lectures, and my confidence when eating out has greatly diminished. The psychological consequences have been difficult to manage, and I am still coming to terms with what happened.
I approached the food safety team at Leigh Day, led by Michelle Victor, to pursue a civil claim on my behalf but mostly to ensure that the hotel would be held properly accountable for their grave breach of duty.
"I was aware of Leigh Day through another public interest case, so contacted them when I needed legal representation for something which I believed was in the public interest as well as my own. From the outset, everyone at Leigh Day has been excellent, on top of the legal side of things but also treating me as a real person and with care and consideration. This was very helpful, because the case has been difficult as a result of the traumatic incident which triggered it. Andrew, my main contact, was very supportive (while always remaining entirely professional) and was reassuring and understanding when things became difficult for me. I have been very impressed by Leigh Day and highly recommend them."