Clinical trials - Trevor's story
My name is Trevor Bailey. I'm 62 years old and live with my wife and my adult daughter. My adult son lives nearby. Until my participation in a clinical drug trial of a new immunotherapy cancer drug (Pembrolizumab (marketed as Keytruda) produced by Merck Sharpe and Dohme (MSD)), I was working full time running a small but successful business as a driver and "butler on wheels" for personalities in the music business and on television. I loved my job and was a very active, positive and sociable person.
The trial began in December 2013. I began feeling very unwell a few days after my first dose of the drug. It started with flu-like symptoms over Christmas, but my condition soon became very serious and I was rushed into hospital in the New Year. I was suffering a life-threatening autoimmune reaction - the drug was basically helping my immune system to attack my own body. I couldn't move, talk, eat or even breathe without the help of tubes and machines. It was a very frightening time - I will never forget how terrified I was when I was moved in an ambulance between the three hospitals that treated me. On several occasions I thought I was going to die. I was finally allowed to go home four months and nine days later, with lots of rehabilitation still to go to – the first steps being to relearn to eat, walk and breathe without machines.
Nearly four years on I am still very much on the road to recovery, dealing with lasting psychological and physical problems. For me, bringing the legal claim has been an important part of my recovery process and necessary to access the therapy I needed to move on.
Before beginning my search for a solicitor, I was warned by friends and acquaintances that it is often a very painful path; you have to revisit the demons and relive the hurt, embarrassment and loss of dignity suffered along with your injuries.
I can only say, from my very first phone call to Leigh Day, that Gene Matthews and his team are real specialists in dealing with clinical trial claims. I had done my research and noted that Gene had been the solicitor in the infamous Northwick Park Hospital trial in 2006 that went majorly wrong for some patients.
I was asked probing questions in a very polite and professional way. Everything was VERY clearly explained as to how they planned to take my case forward. It was also clearly and easily explained as to what financial risks I could be undertaking - I was very pleased to learn that I would not need to take another financial hit to pursue my claim. I received replies to my queries very quickly and they always gave a time as to when they would be back in touch. They arranged for me to be examined by top specialists in their field to assess my injuries.
What was so excellent in the service that my legal team provided was that they were a team, and this was what made the experience bearable when things became very tough at times.
I cannot recommend or thank Leigh Day, Gene Matthews and his team highly enough. My claim took approximately 14 months from start to finish. In that time I can say that I now class my amazing legal team as friends, and would have done even if my case had not been successful; such was the quality and professionalism of the service they provided and the dignity with which they treated me. They never once made me feel embarrassed even when I was speaking about the most personal of subjects, which often left me in tears.
None of us want to find ourselves in this situation. But if, like me, you do find yourself there, make sure you get the kind of professional help that Leigh Day provides.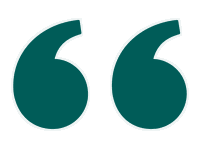 I cannot recommend or thank Leigh Day, Gene Matthews and his team highly enough.