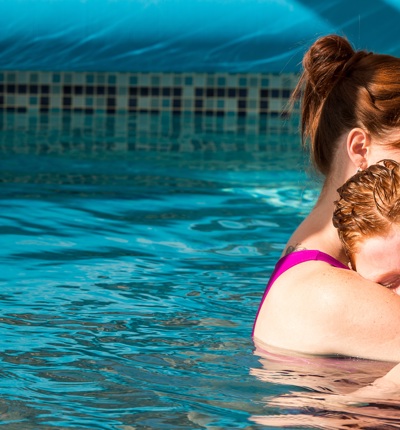 Cerebral palsy - Toby's story
Toby he lives with cerebral palsy after his symptoms were ignored by medical staff at Portsmouth Hospital
Toby is a blind, deaf six year old with cerebral palsy. He can't walk or sit up but enjoys assisted swimming and messy play. He has fits, can only eat food that's been through a blender and will be totally dependent for the rest of his life.
Things were different in March 2008. Toby was a happy, healthy toddler. But at Easter he developed cold-like symptoms. His mother contacted NHS Direct and Toby was admitted to the Paediatric A&E department of Portsmouth Hospitals NHS Trust.
A junior doctor and a consultant paediatrician decided Toby had asthma but kept him in for observations. Over the next day he was vomiting, had blood stains in his nappy and was in serious pain. Toby's distraught parents kept reporting his symptoms and challenging the diagnosis but the doctors took no notice.
33 hours after being admitted to hospital Toby began fitting. The medical team tried to stabilise him, but it was far too late. He had meningitis and encephalitis causing catastrophic brain damage.
Toby's solicitor was able to persuade the NHS Litigation Authority to accept liability very quickly. An early interim payment was secured enabling Toby's parents to purchase a suitably adapted home and in June 2013 Toby received one of the largest ever damages awards of a lump sum of £1.5 million plus index-linked annual payments starting at £225,000 and rising to £327,000 per annum at present values for the rest of Toby's life.