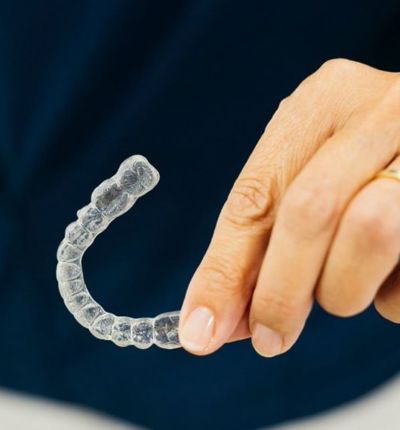 What is the true cost of the 'perfect' smile?
As National Smile Month begins, Leigh Day product safety partner Tina Patel and associate solicitor Jennifer Ellis explore the rise in the use of DIY cosmetic dental kits, and the potential risks of favouring these over professional orthodontic treatment.
With advances in both dental care and technology, the UK has recently seen an influx in demand for a "Hollywood" smile, with a new DIY dentistry era flourishing since the covid-19 pandemic.
Social media is a major influence on cosmetic trends, so it will come as no surprise that Oral Health Foundation estimates that 53 per cent of under 35s have undergone cosmetic dental treatment in the UK compared to just nine per cent of over 35s. In particular, the use of invisible aligner treatments which straighten teeth are a growing trend, and it is predicted that the UK orthodontic market will continue to increase in the coming years.
Ordinarily, patients receiving aligner treatments via in-person orthodontic supervision would be subject to a thorough full-mouth examination. This may include assessment of hard and soft tissues of the mouth and an evaluation of the condition of the teeth and gums with full x-ray imaging. X-ray imaging is effective in identifying any underlying issues and in determining whether the roots of the teeth can withstand movement. If, following a proper assessment of a patients' mouth, aligner treatment is deemed appropriate, a patient's orthodontist will also monitor the movement of the teeth on a regular basis to reduce prospective complications and to ensure longevity of the results achieved.
Providers of online aligners appear to adopt a more relaxed model of assessment and monitoring. Many providers supply impression kits to consumers, enabling them to produce their own DIY teeth impressions. These are then sent by post to generate a 3D image of the customer's teeth and create custom-made aligners. However, the British Dental Association has warned that DIY teeth moulds and 3D scans used by online providers in remote orthodontics are not sufficient to determine the suitability of aligner treatment in a patient. Such tools are therefore no substitute for bespoke, face-to-face assessments.
Dentists have identified that without adequate assessment and frequent monitoring, aligner treatment may cause teeth to move too quickly which can result in long term TMJ (jaw) pain and migraines as well as irreversible damage, including misaligned bite, permanent nerve damage and tooth-loss. 
Given the risks involved, consumers might expect strict regulation of direct-to-consumer orthodontics. Unfortunately, there is still much to be accomplished from a regulatory perspective. The British Dental Association has been articulating concerns with direct-to-consumer orthodontic practice to their regulators the Care Quality Commission and the General Dental Council (GDC) since 2019.
The General Dental Council's newly issued Guidelines are a step in the right direction as they emphasise the importance of undergoing face-to-face assessment before undergoing remote aligner treatment11. However, the guidance allows for consent to be provided remotely, while the British Dental Association considers informed consent is best obtained via face-to-face consultation.
A recent Marketplace hidden camera investigation revealed that SmileDirectClub customers may be receiving misleading and potentially harmful information from employees, and they may not be provided with sufficient information to make an informed decision about their treatment13. Informed consent is vital when undergoing treatment and it seems this may be best achieved in-person from an impartial dentist with no vested interests.
While the General Dental Council encourages consumers to consult its guidelines before proceeding with online aligner treatment, alarmingly, consumers do not need to evidence they have seen a dentist before purchasing online aligners.
It appears that many who have suffered damage after using online aligners have been asked to sign non-disclosure agreements to obtain full or partial refunds. Such practice allows corporations to evade public culpability and future consumers are kept in the dark about potential pitfalls in undergoing treatment.
It is easy to understand the initial appeal of online aligner products, especially amid the current cost of living crisis. It is reported that the products are approximately 60 per cent cheaper than prescribed alternatives delivered by dental professions; however, such savings arguably reflect the limited level of tailored dental care provided and may represent reduced standards of service. Costs savings in the short term could be prove false if correction treatment is required in the long term. 
A further appeal of DIY treatment is the time-saving factor. Bypassing multiple professional consultations in favour of an aligner kit to use in the comfort of your own home is a much quicker way of achieving desired results. While there may be short term advantages in saving costs and time, investing in long-term dental health seems best achieved by consulting with professionals. Failure to do so seems fraught with risk, and dental innovation must not compromise patient safety.
If you have suffered dental damage after using online aligner kits without a full understanding of the associated risks, you may have a legal claim. If you would like to speak to a specialist cosmetics lawyer, please contact Tina Patel on 0207 650 1198.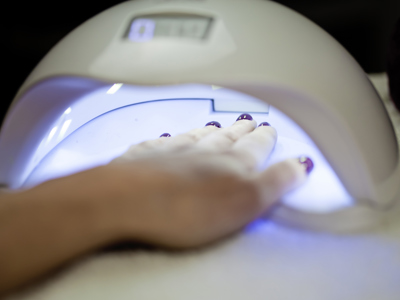 Dermatologists warn of 'life-changing' allergies triggered by gel polishes leaking into skin
Experts have recently warned of a rise in the number of people developing allergies triggered by chemicals in gel polishes, which could prevent them from having certain operations such as cataracts, dental work, and joint replacements.