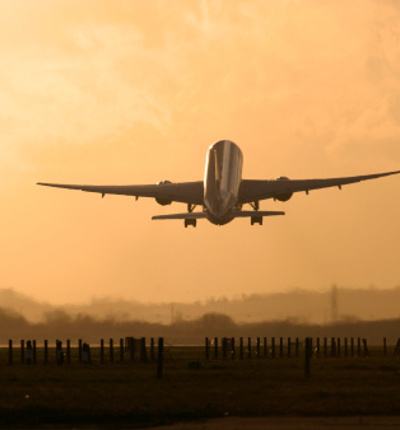 Top travel tips from a personal injury lawyer
In her latest blog, personal injury lawyer Caitlin Dunn from the Leigh Day travel claims team provides booking, safety, insurance, and legal tips for you to consider when planning your next holiday and how to make a holiday accident claim. 

As the summer holiday season comes to an end, it's important to take some time to make sure you're prepared for any future trips. Here's a simple checklist of nine legal tips to keep in mind when you travel abroad:
1. Booking your holiday - more protection from a package
Giving thought to how you are booking your holiday and any planned activities is the first way to afford yourself protection when travelling, particularly if you are involved in an accident while abroad and need to bring a personal injury claim on your return to the UK.
While booking the components of a holiday separately from several suppliers might save some money, consumers are afforded more protection when their holiday is booked as a
package or linked travel arrangement
. This is because if something  goes wrong during any part of a package holiday, you can sue the tour operator in the Court of England and Wales rather than having to sue a foreign defendant in a foreign court.
This protection may extend to excursions, which we would recommend trying to book through the same tour operator, or at least over the same platform at the same time as booking your holiday. This means there is a greater chance that the excursion will form part of the package arrangement, and therefore the English tour operator will be responsible for any failings of the excursion provider. This is unlikely to be the case if you book your excursion at the hotel with a tour representative, or even at the side of the harbour, and if something goes wrong on these excursions, you may have to bring a legal case against a foreign defendant in a foreign country, which may be more challenging and costly.
2. Check your documents - especially insurance
Before travelling, use the
Gov.uk
website to check the entry requirements for your country and ensure you are up to date on all travel advice, visas, and any necessary vaccinations. Some countries require you to have a particular number of months left before passport expiry – check this before booking your trip.
You should also purchase a comprehensive travel insurance policy. We recommend using comparison sites for ease, but resist filtering by the cheapest policy. You should confirm, at the very least, that the policy:
a. Covers the activities that you intend to do on holiday
b. Covers you for the length of time that you intend to be out of the country
c. Has policy limits that would be sufficient for when something goes wrong
d. Consider any limitations on the policy, for example the need to get a police report in the country of travel if you have anything lost or stolen
We have further travel insurance tips in this
blog post
.
3. Have a safe journey – protection for airline travel
Air travel is one of the safest modes of transport you can take. As it is so safe, passengers on board benefit from a protective legal framework which acts to compensate passengers for injury sustained during air travel. This framework is the Convention for the Unification of Certain Rules for International Carriage by Air 1999, known as The Montreal Convention.
Provided you are a passenger travelling on an international flight, here are some examples of accidents for which you would be compensated, should you sustain injury:
a. A spilled hot drink or hot food
b. Knock from a refreshment or luggage trolley
c. Items or luggage falling from the overhead compartment
d. Injury from a plane or toilet cabin door
e. Injury from the mechanism on the seatbelt

4. Be aware of your surroundings – look out for risks
When you arrive at your holiday destination, familiarise yourself with your surroundings and alert staff at the accommodation you are staying at if something is broken or looks dangerous. We recommend reporting this to the staff immediately in person and following up with an e-mail or written correspondence so you have a record of reporting the issue.
In your hotel bathroom, if there is not a bathmat present on your arrival then request one from the reception before using the shower or bath to avoid slipping hazards.
When using a swimming pool, be cautious if the swimming pool has tiles missing, as the edges of these tiles can be sharp and cause injury under the water.
Finally, when venturing out of the hotel on an excursion, request details of the supplier of the excursion. If you are hiring a vehicle, request the insurance documents for the vehicle. If you are involved in a collision, make sure you obtain the name, nationality, and insurance information of the other driver.


5. Know your rights if something goes wrong
If you have an accident in your hotel, make sure an accident report is completed and take a photograph of the form. It is not uncommon for hotel's to say that they will provide you with a copy, and this never materialise. It is also useful to ask for their insurance details, although it is not a requirement for them to provide you with this information in many countries.
Take photographs of the accident area where possible, or if you are injured, ask someone you are travelling with to do this as soon as possible after the accident. If the accommodation takes any rectifying steps, i.e. fixes repairs, puts out wet floor signs, erects additional signage, take photographs of this in the following days. When providing these photographs, try to maintain the meta data so the photographs can be traced to before/during/after the accident.
If a criminal offence has taken place, or you are involved in a motor incident, contact the local police and try to obtain a copy of the police report before returning home.
If you are injured, inform your travel insurer as soon as possible so they can help fund your medical treatment. The EHIC card is no longer valid and will not entitle British tourists to medical care in European countries. Your travel insurer can start taking steps for arrangements to get you back to the UK, if you are seriously injured.
6. Make a travel insurance claim



Inform your travel insurer if you intend on making a personal injury claim. Your insurer may have a requirement for specific documents before processing a claim. Therefore, make these enquiries with your insurer while you are still in the country. This can include police reports, medical reports and receipts – these should be retained and kept safe so when you return home, you will have everything you need to be reimbursed.
 
7. Review your travel experience
There are many websites that allow you to leave a review on a hotel, resort or airline. These can be useful tools to see if anything negligent from the hotel is a repeat concern.
If you are contemplating making a claim for compensation, you may need photographs or witnesses to provide to your solicitor. Using a review website can gain you access to travelers' photographs, and to other people who were travelling on the same flight or hotel as you at the time, who may be able to assist you.

8. Visit your own GP or local hospital when you return
If you have been injured abroad, we recommend visiting your GP or hospital on return to the UK so that your injury can be recorded in your medical notes. We recommend this even if you have received medical treatment abroad, as it may be that your treating Doctor needs to change your treatment plan to ensure that you make the best recovery, and to ensure that no injury has been missed. This is particularly important if you have suffered a head injury abroad, or any injury which may increase the risk of blood clots during return travel.
9. Consider legal action
If you want to know whether you are entitled to make a legal claim following an incident abroad, we recommend making contact with a solicitor as soon as possible. If you are still in the country, a solicitor may be able to recommend any steps that would be useful in evidencing a personal injury claim, for example obtaining photographs or obtaining an accident report form, while you are still in that country.
Accidents occurring abroad may mean that a personal injury claim is governed by a foreign applicable law. In England and Wales, you have three years to bring a personal injury claim, however  in some countries this can be as little as one year, and a solicitor will need ample time to consider the claim and take necessary steps, before the expiry of this period.