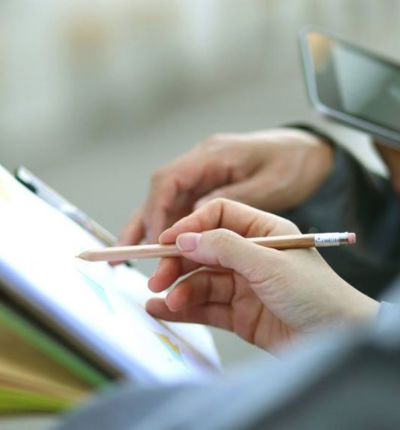 Is product safety law about to change in favour of consumers?
Following the publication of the European Commission's proposed updates to the Product Liability Directive, Tina Patel and Jennifer Ellis consider whether product safety legislation may, at last, be shifting to a more consumer friendly position.
The Consumer Protection Act (CPA) 1987 was enacted over 30 years ago and brought the existing European Product Liability Directive (PLD) 1985 into domestic law. The CPA 1987 is the main route to compensation for consumers in the UK, yet these laws are now arguably outdated given the substantial changes over time in the way products are produced and distributed.
Both the PLD 1985 and the CPA 1987 introduced "strict liability" which holds manufacturers responsible for any defects in their products regardless of whether they were responsible for the defect occurring. This no-fault liability regime means that a Claimant can be compensated where they can show that a product is faulty, damage was suffered, and there was a direct link between the product defect and the damage incurred.
While this regime may seem to favour consumers, it is easy to see to see how consumers could face increased difficulties in showing liability and causation when it comes to more scientifically complex cases involving new technologies.
Section 1(2) of the CPA 1987 stipulates that a product "means any goods or electricity and … includes a product which is comprised in another product, whether by virtue of being a component part or raw material or otherwise".
While the legal definition of product would include tangible items it does not appear to include digital items, such as, software (unless such software were provided in the tangible form of a USB stick).
This poses a problem given that we have now entered a more digital age where products are no longer easily identifiable tangible objects but may also derive from complex and intangible systems of software or digital services.
There is a growing dependency on technology such as Artificial intelligence (AI) and other intelligence systems, such as automated vehicles, drones and 3D printers and it has become clear that technology systems built into a product may be responsible for a product defect.
On current interpretations, it is unlikely that consumers harmed by software that goes wrong would succeed in a claim under existing product liability laws.
What's more, it is not always possible for Claimants to establish the burden of proof, that is to show a direct link between the defect and the damage suffered, especially when it comes to more convoluted scientific cases. Evidence from experts is usually needed to show a "defect".
So, the effectiveness of existing Product Liability law is being called into question and it came as no surprise to Product Liability lawyers that the Law Commission (responsible for reviewing laws in England and Wales) suggested that legal reform in the fields of Product Liability and emerging technology would soon be needed.
In March 2021, the Commission consulted for its 14th Programme of Law Reform, and asked for views about whether the strict liability product laws should be adapted and expanded to bring in all software and technological developments.
In September 2022, the European Commission (EC) published its own proposed reforms for a new Product Liability Directive. The changes are in line with the Law Commission's suggestions that laws need to be updated to reflect advances in technology.
If adopted in its current form, the new PLD would repeal and replace the existing PLD. Some of the proposed changes would make it easier to pursue a product liability claim. They include:
Chapter 1:
A much broader definition of product to encompass "all movables, even if integrated into another movable or into an immovable. 'Product' includes electricity, digital manufacturing files and software". Expanding the scope of what constitutes a "product" to include intangible items better reflects advancements in product designs and ensures an additional protection for consumers who have suffered harm arising from intangible digital products or software.
The word "damage" is redefined to include "medically recognised harm to psychological health". There is arguably potential for this protection to better safeguard vulnerable individuals who may be unduly targeted by AI systems in areas such as gambling, eating disorders and suicidal ideation.
Chapter 2:
Chapter 2 provides specific provisions on liability for defective products
Defect: The test for determining whether a product is defective now reflects the changing nature of products in the digital age, by including aspects such as cybersecurity.
Defendant: The pool of potential defendants is also increased to ensure that there is always an entity that can be pursued, even if the manufacturer is established outside of the European Union. Where a manufacturer resides outside of the EU, the importer, authorised representative, service provider and / or in some circumstances the distributer can be held liable for any damage arising from a defective product.
Further reform is suggested at Article 7 (4) which states that a natural or legal person responsible for the modification of a product already on the market shall also be considered a manufacturer where the modification is substantial and undertaken outside of the original manufacturers control. This incorporates technological companies making updates / upgrades to products who may be responsible for subsequent defects.
Disclosure: Where a claimant is able to demonstrate they have a plausible claim, manufacturers must provide disclosure. Failure to provide any such disclosure, shall result in the presumption of defect.
Burden of Proof: The onus remains on the Claimant to prove that any damage arose as a direct result of the defect in the product. However, to take into consideration the additional difficulties faced by Claimants harmed by products of more complex composition, the burden of proof is alleviated. This is to achieve a fair balance of industry and consumer interests. Accordingly, Article 9 (2) confirms that defect shall be presumed where:
a. the defendant has failed to comply with an obligation to disclose relevant evidence at its disposal pursuant to Article 8(1);
b. the claimant establishes that the product does not comply with mandatory safety requirements laid down in Union law or national law that are intended to protect against the risk of the damage that has occurred; or
c. the claimant establishes that the damage was caused by an obvious malfunction of the product during normal use or under ordinary circumstances.
In addition, a causal link between defect and damage shall be presumed where defect is established and the damage is "of a kind typically consistent with the defect in question". Moreover, where the Claimant experiences excessive difficulty in establishing defectiveness or causation between defect and damage, and this is due to technical or scientific complexity, it shall be presumed that:
a. the product contributed to the damage; and
b. it is likely that the product was defective or that its defectiveness is a likely cause of the damage, or both.
Accordingly, the burden of proof is eased to achieve a fairer balance between the legitimate interests of manufacturers and the protection of consumers from harm.
Chapter 3:
While the three-year timeframe to initiate proceedings in respect of a personal injury claim remains unchanged, the new PLD proposals daringly introduce a proposed amendment to the 10-year longstop limitation period.
At present, a manufacturer shall only be liable for a period of up to 10 years from the date the product was put into circulation. The new proposals suggest that a Claimant could bring a claim "10 years from the date on which the actual defective product which caused the damage was placed on the market, put into service or substantially modified". The 10-year longstop can be extended if the product was 'substantially modified' at a later date. Such a situation would arise where a software update / upgrade was responsible for a product defect.
Article 14 also suggests that claimants could take advantage of an additional five-year time period where symptoms associated with their personal injury are slow to emerge, providing a limitation period of 15 years.
Chapter 4:
The final chapter of the proposed PLD calls for increased transparency by Member States by encouraging a more codified case law publication system to encourage a more "harmonised interpretation of the product liability rules" which other national courts can take into account.
Concerns have been raised by manufacturers that adoption of such stringent regulations may favour consumers at the inadvertent expense of promoting innovation. The concerns can be considered in conjunction with the impending implementation of the Representative Actions Directive which enables EU consumers to bring cross-border collective (class) actions. Such mechanisms could reasonably result in increased claimant redress in the sphere of defective product claims.
On the face of it, the proposed updates to the PLD certainly have potential to foster a more consumer friendly approach to Product Liability litigation. By broadening the definition of "product" to include intangible digital manufacturing files and software, the law will better reflect the technological advancements of the last 40 years.
Widening the pool of defendants that a Claimant is able to pursue increases access to justice and prevents large technological companies avoiding responsibility for their failings.
Reversing the burden of proof in more complex cases and / or where a defendant fails to disclose evidence again places the Claimant in a better position and increases their chances of achieving justice where they have suffered harm because of a defective product. The proposed extension to the 10-year longstop limitation period is also a welcome submission. However, it is important to recognise that such changes are being proposed to ensure a fairer system is available to claimants and to correct an imbalance which currently appears to favour Defendants.
For many years, a key concept of Product Liability law in the UK has been the importance of striking the correct balance between protecting consumers while safeguarding innovation. This principle was established in the cases of Wilkes v DePuy International Limited [2016] and Colin Gee v DePuy International Limited [2018] before being affirmed by the Lord Ordinary in Hastings v Finsbury Orthopaedics Ltd & Stryker UK Limited [2019].
In all such cases, protection of innovation has won out. To challenge the presumption in favour of innovation, in 2022, for the first time ever, the CPA was subjected to the scrutiny of the UK Supreme Court. Once again, the Court ruled in favour of innovation, dismissing the Claimant's appeal. While the proposed amendments to the PLD may appear to favour consumers in some areas, UK manufacturers will no doubt continue to benefit from case law.
Reform is also likely to take time. The Law Commission confirmed in February 2023 that the proposed reforms of the 14th will be subject to an extended timetable with no fixed date for reform. The lack of momentum to reform the CPA may represent a political reluctance to upset product manufacturers during a period of economic turmoil. However, existing Product Liability laws are not fit for purpose. Such laws were not designed to accommodate the present digital era and without urgent reform, consumers remain exposed to unnecessary risks.