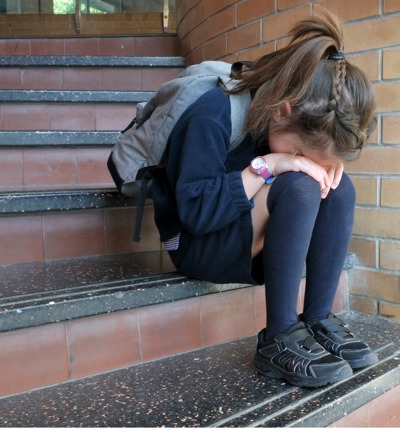 End Violence Against Women Coalition's schools sexual harassment data
Abuse claims solicitor Andrew Lord considers new survey data from the End Violence Against Women Coalition (EVAW) highlighting continuing sexual harassment in schools and a new campaign film aimed at tackling the issue.
Posted on 17 February 2023
There are no two ways about it, EVAW's latest statistics paint a bleak picture. They found that "80 per cent of girls think schools need to do more to support young people's sex and relationships education, and to tackle sexual harassment in school".  EVAW's research made a number of further findings, including:
Thirty per cent of young women don't feel safe from sexual harassment in school 
Almost one in four (24 per cent) girls in mixed-sex schools say they have been the subject of unwanted sexual touching at school
Fifty-eight per cent think racism is a problem at their school and 40 per cent of those who have witnessed sexual name calling (and 46 per cent of Black girls) have heard it reference race
Sixty per cent think homophobia is a problem at their school, and 55 per cent of those who have witnessed sexual name calling have heard it reference sexuality
Each new set of statistics creates new headlines and keeps the dialogue going, but, certainly for me at least, the situation does not get any less shocking over time. 
The continued focus on eradicating sexual violence and harassment in schools is vital in holding policy makers to account because this isn't an unknown issue.
Kickstarting the renewed focus in recent times, in 2016 the Women's and Equalities Select Committee released a report into sexual harassment and sexual violence in schools and made several recommendations.
Since then we have had Department for Education guidance, Everyone's Invited and an Ofsted's Rapid Review in 2021. More recently we have seen Me Too School established, and last month Crimestoppers' statistics on the wider issue of sexual harassment in public confirmed that one in six children face unwanted sexual harassment in public from the age of 10. I have personally spoken at training events looking at safeguarding in education and done my best to help raise awareness of this issue, as have so many others.
This makes it all the more frustrating that four out of five girls today are still having to ask that more be done to address the situation in schools, and it is no wonder EVAW's new campaign is accompanied by the hashtag #AboutTime.
Two powerful words which reflect the reality for girls facing violence and harassment in schools today, but to me it also raises the fact that survivors and campaigners have long been calling for meaningful and effective change. A generation of girls have already gone through secondary school since the 2016 Women's and Equalities Select Committee report, and the situation today suggests that they have been failed when it comes to allowing them the opportunity to undertake their education without fear of sexual harm.
I have represented survivors of child-on-child abuse in schools for many years now; in both primary and secondary education; in private and state schools; and in locations all around the country. This includes Layla's case, which we were able to recently successfully conclude following a sexual assault in school by a boy two years older than her and under criminal investigation for similar alleged criminal acts. I still regularly hear from the families of survivors of sexual harassment and violence in schools looking for advice and support. 
There is no denying that this is a very real and hugely widespread problem. We need to do more to protect children in our schools, and I would implore anybody to watch EVAW's powerful new campaign film on YouTube here and engage in the conversation.
#AboutTime.
Parents of two young women who died while volunteering overseas begin legal action against volunteering organisation
The parents of Alice Barnett and Summer Robertson, who died while volunteering in South Africa, have begun legal action against Lattitude Global Volunteering following a lengthy battle to secure answers from the company regarding the circumstances of their daughters' deaths and reassurance that safety measures have been improved.