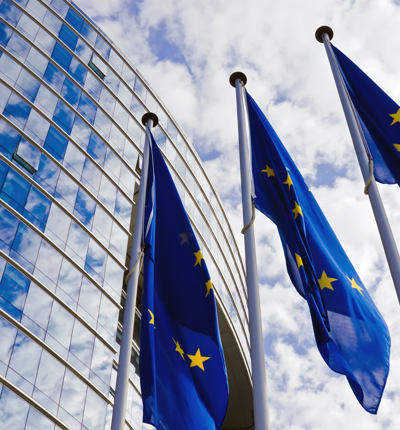 The EU Human Rights Due Diligence Directive: a welcome step forward
Rose Ashwood and Louise Pech, from our international team, discuss the recent publication of the EU's draft proposals to introduce EU-wide mandatory human rights due diligence legislation and its implications for individuals.
Following the recent publication of the EU's draft proposals to introduce EU-wide mandatory human rights due diligence legislation, we consider the detail of these proposals and their implications for Leigh Day's work on behalf of those seeking to hold UK companies to account for human rights abuses.
The Directive
On the 23rd of February 2022, the European Commission published its draft proposal for the Corporate Sustainability Due Diligence Directive. This Directive is in part based on the 2020 BIICL study on due diligence in the supply chain, which highlighted the limits of voluntary due diligence provisions. We discussed an earlier draft of the Directive in a previous blog, but since then there have been substantial changes.

The long-awaited Directive contains six key duties, requiring companies to:
Integrate due diligence into company policies;
Identify actual or potential adverse impacts from their operations on human rights and the environment;
Prevent and/or mitigate potential adverse impacts, and mitigate or end actual adverse impacts;
Establish and maintain a complaints procedure;
Monitor the effectiveness of their due diligence policy and measures; and
Publicly communicate on due diligence.
Member States will enforce the Directive, and companies can be fined for non-compliance. The Directive also compels Member States to introduce a civil liability compensation regime for victims of human rights abuses caused by failure to apply due diligence requirements.

As per Article 6 of the Directive, parent companies must have measures in place to identify the impact of their operations in their subsidiaries and in established direct or indirect business relationships in the value chain. These relationships "are expected to be lasting, in view of their intensity and direction and which do not represent a negligible or ancillary part of the value chain".

Article 2 of the Directive sets out the three different categories of companies which will be impacted. Two of the categories only cover EU-based companies, whilst the third covers companies outside the EU which meet certain turnover requirements for their business operations within the EU.

The Directive will affect an estimated 17,000 companies, 4,000 of which are based outside the EU.

Problems with the current proposals
The proposed Directive is a welcome step towards the implementation of the long-awaited EU-wide human rights due diligence regime. However, NGOs and human rights advocates have highlighted some of its significant shortfalls.

The International Labour Organisation (ILO), Organisation for Economic Co-operation and Development (OECD) and Office of the High Commissioner for Human Rights (OHCHR) sent a joint letter to the European Commission, while NGOs such as Anti-Slavery international (ASI), Human Rights Watch (HRW) and the UN Working Group on Business and Human Rights have also voiced concerns. The main issues raised are:


It falls below existing international standards: an EU-wide directive is a unique opportunity to develop global standards and build on existing international provisions such as the UN Guiding Principles on Business and Human Rights (UNGPs). The Directive falls below the current international standards in several respects. For instance, companies will not be liable for adverse impacts "arising out of the activities of an indirect partner with whom it has an established business relationship"". This is a divergence from the UNGPs and creates a loophole in supply chains which could incentivise companies to rely on short term contracts with suppliers or rely on third parties, such as human rights compliance auditors, to evade liability.
It doesn't cover the entire supply chain: the Directive does not extend to most Small and medium-sized enterprises (SMEs), which represent 99% of all companies in the EU, despite the fact that forced labour often occurs in SMEs who form part of a larger supply chain. These companies will only fall under the scope of the Directive where they operate in 'high-risk' sectors, the definition of which does not include areas identified by the ILO and ASI as particularly dangerous, including electronics, PPE logistics, transport, hospitality, or defence/arms brokers. State-owned companies are also not included, which the UN Working Group notes is a missed opportunity to see States lead by example.
Its stakeholder engagement requirements are inadequate: there is no proactive and meaningful requirement to engage with stakeholders, workers and trade unions involved in the impacted business activities. Article 6 of the proposed Directive simply requires companies to identify "actual and potential adverse human rights impacts […] arising from their own operations or those of their subsidiaries". To identify these impacts, companies "shall, where relevant" consult "potentially affected groups including workers and other relevant stakeholders". This provision is not specific enough and does not impose any duties to engage with stakeholders. Recommendations call for the need to specify the engagement's scope and to cover people in vulnerable situations such as those with gender-based needs, marginalised communities, or migrant workers.
It lacks adequate complaint mechanisms and protections for human rights defenders: international guidance talks of non-judicial grievance mechanisms, such as the one implemented in Leigh Day's Petra settlement. Under the current proposed Directive, there are no adequate incentives for companies to provide genuine access to remedies, and no protection for complainants against retaliation from companies. This is increasingly concerning given that the current EU Whistleblower Directive does not cover non-EU human rights defenders (see this discussion on whistleblower protections in other jurisdictions.)

Implications for Leigh Day's work
Despite the issues highlighted above, Leigh Day welcomes the Directive as a generally positive step forward in the ongoing development of a legal framework governing the relationship between business and human rights.

Leigh Day's cases in this area - including cases brought against Camellia Plc, Vedanta, Unilever and Shell - generally involve actions in the English courts on behalf of individuals based outside the UK in non-EU jurisdictions, who have been affected by the human rights abuses of UK companies. Indeed, the UK courts have developed a significant jurisprudence on the liability of parent companies for human rights abuses, which is having a ripple effect in a number of other jurisdictions.

Although the UK is no longer a member of the EU, The Directive is nevertheless likely to improve the accountability of UK business. A key aspect of the Directive is the duty it imposes on Member States to ensure that a company is liable for damages if it fails to take action to address actual or potential adverse human rights impacts. Whilst no equivalent civil liability regime will be adopted in the UK the Directive will impact UK-based companies and subsidiaries in other ways:


Prevention of human rights abuses: UK companies which conduct a significant amount of business in the EU who meet the criteria specified above will be required to implement the key duties imposed by the Directive. We anticipate that the implementation of the requirements to i) identify and mitigate actual or potential adverse impacts from their operations on human rights and the environment, and ii) to take steps end them, will force UK domiciled companies to conduct human rights due diligence.
Public reporting provisions: where such abuses do occur, the requirement on companies to publicly report on their due diligence measures is likely to provide a helpful source of information for those seeking to enforce their rights.

Following the adoption of similar legislation in a number of other jurisdictions, including France, Germany, Switzerland and Norway, and now the published proposals for the EU-wide Directive, it seems increasingly clear that UK legislators will also have to introduce mandatory human rights due diligence legislation.

Momentum for mandatory due diligence legislation has been growing in the UK for some time, as current provisions are insufficient. In April 2017, the Joint Committee for Human Rights released a report calling for "legislation to impose a duty on all companies to prevent human rights abuses, as well as an offence of failure to prevent human rights abuses for all companies". In 2020, a study provided a full analysis of how mandatory due diligence could be adopted into legislation. In October 2021, 36 companies, investors and business associations released a joint statement calling on the UK government to introduce a Human Rights and Environmental Due Diligence law. Signatories included Primark, Nestle, Tesco, Unilever, and Twinings.
The statement noted that "a more comprehensive approach" to due diligence from the UK Government is "urgently needed", and states that "Mandatory human rights and environmental due diligence is key to ensure that efforts by companies that respect people and the planet… are not undercut by the lack of a uniform standard of conduct applying to all business actors. A partial first attempt at this implementation can be seen in the Environment Act 2021, which contains due diligence requirements for businesses with regulated commodities in their supply chains.

Although the UK government may be reluctant to follow the lead of the EU, they may not wish to be perceived as lagging behind the EU and other jurisdictions on business and human rights. As highlighted above, an inconsistent human rights due diligence legal framework could be difficult for businesses to navigate. It is hoped that the UK Government will heed the call of business, trade unions and civil society and begin the process of developing bespoke UK human rights due diligence legislation which meets international standards and avoids many of the shortcomings of the proposed EU Directive.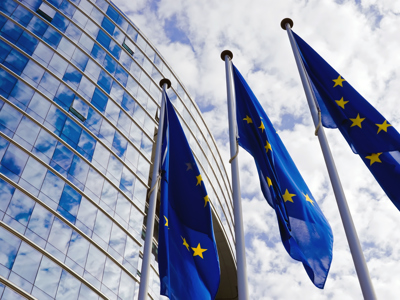 The EU Corporate Due Diligence and Corporate Accountability Directive
Oliver Holland and Anna Barr look at the EU Corporate Due Diligence and Corporate Accountability Directive and discuss how it would affect corporate accountability in the UK.