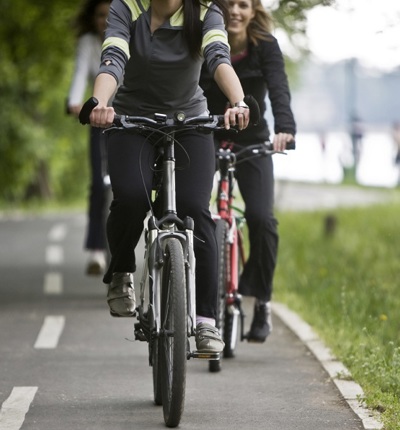 Road Safety Week 2022: Road policing
Cycling solicitor, Jane Bedford, at Leigh Day considers the future of road policing during Road Safety Week.
Posted on 16 November 2022
The publication of "Road Policing – Not Optional – an inspection of roads policing in England and Wales" by His Majesty's Inspectorate of Constabulary and Fire & Rescue Services (HMICFRS) in 2020 raised the issue of how we police our roads and whether more can be done to make the roads safer to use for all.


The report identified issues with road police officer training, a lack of prioritisation of road policing in terms of resources; almost half of local crime plans did not include road policing, and there was no national strategy. It is safe to say that every person in the country is a road user, whether that be by car, bus, bike, motorbike or walking and so the issue of road safety affects everybody pretty much every day, and it should be prioritised accordingly.
Analysis by the HMICFRS in their report suggests a real terms reduction of 34% in public spend on road policing from 2013 to 2019. Department for Transport statistics quoted in the report show that since 2000 there has been a steady decline in the number of people killed or seriously injured on the roads and so it is arguably understandable for limited policing resources to be directed elsewhere. However, those Department for Transport figures also show these numbers beginning to increase in 2015 and by 2019 had reached over 25,000 people having died or been seriously injured on our roads in that year.


In terms of more recent figures, according to analysis of the Department for Transport statistics by Brake, there was a downturn in 2020 caused by the COVID19 lockdowns reducing the number of people using the roads. However, their analysis indicates that over 27,000 people were killed or seriously injured on our roads in 2021 and this suggests a continuing upwards trend. Such a number should be considered entirely unacceptable; over 27,000 people and that's not counting the impact on their families and friends.  It demonstrates an urgent need to improve the safety of road users in the country.  
The Future of Road Policing report, published in February 2022 by think tank, The Police Foundation, investigates these issues with a broad cross section of contributors from allied organisations. The report provides an in-depth, data led analysis of the causes and effects of a decline in resources for policing the roads. Significantly, the report identified a potential correlation in a decline in visible road policing and an increase in poor road user behaviour. It came up with 5 recommendations:
Road policing to be classified as a Strategic Policing Requirement by the Home Office.
The national road policing lead should be supported by a full-time road policing secretariat in the National Police Chiefs' Council.
Appointment of a Road Safety Commissioner.
Vision Zero approach to be rolled out nationally – the aim to achieve zero road deaths.
Create an agency to monitor changes in technology and behaviours that affect road safety, similar in status to SAGE.
These measures would, hopefully, create a network of organisations working together to improve resourcing for road policing, measure performance, along with introducing and maintaining scrutiny.
From cyclists' perspectives, the increased availability of affordable and good quality video cameras that can be worn or fitted to bicycles, has allowed instances of poor and dangerous driving to be brought to the attention of the police in a way that has not previously been possible. After some initial resistance, it has been reassuring to see constabularies now engaging and introducing platforms for this footage to be uploaded online.  Some police forces are using innovative ways of policing the roads with officers on bikes with cameras, educating at the roadside for example on closes passes, using social media to further the message along with appointing specialist cycling officers.
This gives us a glimpse of what road policing might look like if the right resourcing and prioritisation is given to it. In the medium to longer term, if appropriately resourced, more focussed, proactive and grassroots level approach to policing the roads would hopefully lead to a reduction in cycling deaths and casualties. It is a start that both the HMICFRS and The Police Foundation have dedicated time and attention to this issue, and it is to be hoped that with an appropriately resourced UK wide strategy this could bring about a real change in this critical area which would benefit all road users but particularly vulnerable road users including cyclists."
Jane Bedford
Jane Bedford is a senior associate solicitor in the personal injury department.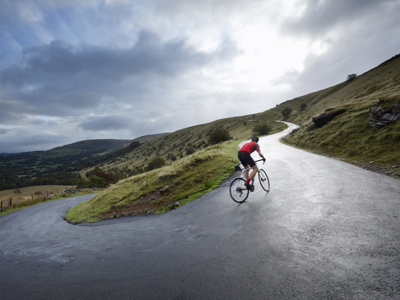 Cycling accident claims and compensation
If you've had an accident on your bike, you might be able to make a claim.