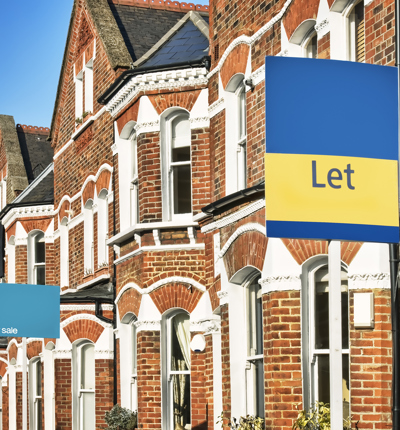 Is the freeze to the Local Housing Allowance since April 2020 unlawful?
Lucy Cadd considers whether the stark choices facing tenants, and people who want to be tenants, mean that the effective cut in housing benefit  while rents have soared is unlawful.
Posted on 07 November 2022
In the midst of the cost-of-living crisis which is causing people across the country anxiety about how they will pay their bills, housing benefit claimants have the additional financial unease that their housing benefit might not cover the actual cost of their rent.
 
Indeed, DWP minister Alex Burghart recently confirmed via a response to an MP's written question that more than half of all private renters in receipt of housing benefit have rents that are higher than their housing benefit award.
 
The maximum amount of housing benefit (by which I mean both legacy benefit housing benefit and universal credit housing allowance) that an individual is entitled to is capped by what is known as the Local Housing Allowance (LHA).
 
The LHA differs from area to area as it relates to the local rental market. After years of cuts to the LHA, during the pandemic it was restored to match the bottom third of the rental market, which is known as the 30th percentile of market rents.
 
This meant that a housing benefit claimant could affordably rent a property that cost within the bottom 30th percentile of the market. However, since April 2020 the Government has frozen the LHA to the rate it was set for the year 2020/21. It has not been increased to keep in line with rental market inflation.
 
Accordingly, the LHA no longer reflects the 30th centile of the market. This leaves housing benefit claimants with a choice of two painful options: to somehow make up the shortfall in their rent out of their already very modest subsistence income, or, to move to a more affordable property that is within the LHA (which is, in many areas, hugely difficult or impossible to find). This second option is also very likely to entail a significant reduction in the quality of the property.
 
The freeze to the LHA rates is causing many households a significant shortfall between their housing benefit entitlement and the actual cost of their rent.
 
Over the past year, rental costs across the UK have soared in line with a heated property market. This means that, for example, if the rent on a property has been increased from £550 to £650 a month and the LHA sets a maximum entitlement to housing benefit in that area to £583 per month, there would be a £67 monthly shortfall between rental liability and housing benefit. 
 
A recent report by Shelter finds that 54 per cent of private renters claiming housing benefit have to make up a shortfall to cover their rent, with an average shortfall of £151 a month.
 
Furthermore, analysis by the Bureau of Investigative Journalism has identified that a staggering 98 per cent of rental properties advertised over a single month were beyond the means of people in receipt of housing benefit.
 
The LHA was originally set up in 2008 and at that time it covered the bottom half, or 50th percentile, of the rental market in any area. This meant that a housing benefit claimant could affordably rent a property within the bottom 50th percentile of the market. It was said to match the market rent that low-income families would typically pay locally.
 
In 2011, the LHA was reduced to the cost of rent at the bottom third (30th percentile) of each local market. However, since 2013 the government has made various adverse changes to the LHA which have resulted in it having almost no connection at all to the 30th centile of rent. It was restored to the level of the 30th centile in 2020 because of the financial pressures of the pandemic, but since April 2020 it has been frozen.
 
The result is that the freeze effectively exacerbates the already serious costs of living crisis. In order to keep their homes, many households have had to dip into their subsistence benefits to top up their rent, take out loans and accrue debts to meet living costs, cut back on food and heating, or have been forced to move into overcrowded, smaller, cheaper properties, or worse, become homeless.
 
Shelter notes that many people may end up in the expensive, largely unregulated temporary accommodation market – where councils must find and lease accommodation to offer individuals and families under their statutory homelessness duties.
 
We, together with Shelter, have been investigating whether the Government's decision to freeze the LHA since April 2020 is unlawful.
 
We consider that it is potentially discriminatory, particularly against those with mental health or neurological conditions or disabilities in their household who are either unable to work to meet the shortfall in their rent or to move to another property due to the impact it would have on their health or their support needs.
 
Furthermore, we think that those households with children who suffer from mental health or other neurological and neurodiverse conditions, in particular those conditions which require the child to remain in a stable environment and for whom change (in school and home) would cause a risk of harm, are potentially even further discriminated against by this real terms reduction in housing benefit entitlement.
 
We believe that in setting the LHA rate at a level that results in a significant shortfall between a tenant's rent and the level of housing benefit they receive may put the Secretary of State in breach of his obligations under Article 14 read with Article 1 Protocol 1 and/or Article 8 of the European Convention on Human Rights (ECHR).
 
Article 14 ensures freedom from discrimination. Article 1, Protocol 1 protects a person's right to enjoy their property peacefully. Article 8 protects a person's  right to respect for their private and family life and their home.
 
If you or your children have mental health or other neurological conditions and you have recently been affected by the LHA rate in your area (because your rent has increased or because you have moved), we would be very happy to discuss with you whether you might be able to bring a legal challenge to the freeze to the LHA on the basis of potential discrimination.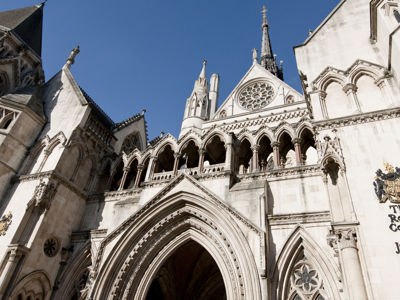 Severely disabled benefits claimants win legal challenge over loss of income caused by move on to Universal Credit
Two severely disabled men known as TP and AR have won yet another legal challenge over the Department of Work and Pensions' (DWP) failure to provide adequate transitional payments to protect them and others from a cliff-edge loss of income following their move on to Universal Credit (UC).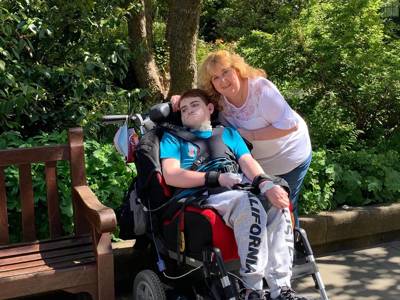 Cameron Mitchell launches court challenge to loss of Personal Independence Benefit payments after 28 days in hospital
A severely disabled young man is applying for judicial review of a rule which halted payment of his welfare benefit after he had been in hospital for more than four weeks.