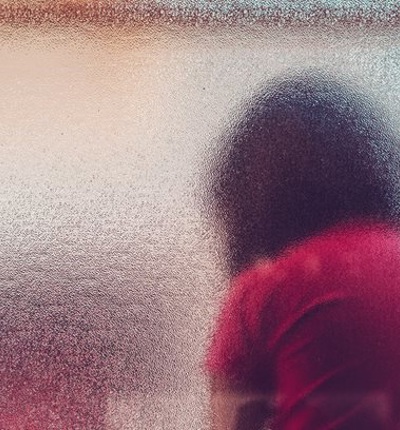 Independent Inquiry into Child Sexual Abuse – the journey to the inquiry's final report and what it might contain
On Thursday the Independent Inquiry into Child Sexual Abuse releases its final report, seven years after the inquiry was established. Andrew Lord looks back at the task which was put before the inquiry panel all those years ago and speculates on what we might see later this week.
Posted on 18 October 2022
A lot can happen in seven years. We have faced a global pandemic, worldwide sporting events like the Olympic Games and the World Cup have been held, and we saw the rise of the #MeToo movement spotlighting sexual harassment and violence. Politically there has been a lot of change too, and in the UK, we are currently on our fourth Prime Minister since the Independent Inquiry into Child Sexual Abuse ("IICSA") was established in 2014.
What is IICSA?
Theresa May, then in the role of Home Secretary, announced the creation of IICSA in 2014. The inquiry was intended to look at the extent to which institutions failed in their responsibility to protect children under their care from sexual abuse. Attention had recently turned to failures by the police to adequately investigate past allegations, and after hundreds of survivors spoke out about abuse by Jimmy Savile following his death in 2011, questions were being asked about institutional responses. IICSA was supposed to help us learn the lessons from the past.
Regardless of the noble intentions, there was a beleaguered start to the inquiry. The correct legal footing was debated before IICSA was eventually made a statutory inquiry in March 2015. This was significant, as it provided the inquiry with additional powers such as being able to compel witnesses to give evidence.
Keeping IICSA's Chair also appeared quite a challenge, with three former chairs having stood down and an entire panel being disbanded during the lifetime of the inquiry. Professor Alexis Jay was eventually put in post as Chair in August 2016 and has remained in post ever since.
What was IICSA investigating?
In addition to investigating the extent of institutions' failures in their duty of care to protect children from sexual abuse, the terms of reference for IICSA state the inquiry is: to consider the extent to which failings have been addressed; to identify further action needed to address those failings and the steps institutions need to take to prevent the abuse of children in the future; and to publish its recommendations in a final report.

This was a very wide remit, and so IICSA chose to break this down into 15 different investigations. These included: child sexual exploitation by organised networks, Nottinghamshire and Lambeth local authorities, residential schools, the Internet, and the Anglican and Roman Catholic Churches. Some survivors and representative organisations were designated Core Participants and able to partake in the investigation hearings, such as the Child Migrant Trust who were represented by Leigh Day.

IICSA heard evidence from various sources. The Truth Project was established, which allowed the inquiry to hear direct from survivors who wished to share their account and put forward suggestions for change. Witnesses from the various institutions were called to give evidence, and Leigh Day made submissions on the investigation considering accountability and reparations for survivors of abuse. 

With the wide remit and significant amounts of evidence, it is perhaps understandable why a comprehensive report considering institutional failures over many years has taken this length of time.
What will be in the final report?

We all await the final report with anticipation, but there are some key points that many will be looking for:


Accountability. The magnitude of this inquiry, considering institutional responses to abuse of children over many years and across the country, cannot be understated. While there will understandably be a range of opinions on IICSA's final report and its recommendations, it is hoped that Thursday shall be a day of recognition for survivors and for institutions being held accountable for their failings.


Redress. As it stands many survivors are "out of time" to bring their compensation claim and they must therefore rely on the court's discretion to allow their case to proceed. The onus is on the survivor to persuade the court to apply their discretion, and the inherent sensitivity in the claims is such that this is often an unfair burden to place on survivors. The removal of limitation periods for civil compensation claims for non-recent abuse would therefore be a welcomed recommendation. The Inquiry may also potentially recommend a national redress scheme for England and Wales, to complement schemes already established in Scotland and Northern Ireland, in which case survivors and their representative will want closely to scrutinise the legislative framework and resources that are allocated to this to see whether it properly delivers accountability and redress in a way that is fair and accessible to survivors.


Mandatory reporting. Many will want to see practical steps which institutions must take to ensure that future generations of children are protected from abuse, and the introduction of mandatory reporting is one such example. This is the principle that those who work in regulated activities must make a disclosure once they suspect that a child has been subjected to abuse, as currently it is not unlawful for a frontline professional to not report suspicions of abuse. For years there have been sustained campaigns for this to change from the likes of Mandate Now and we await IICSA's final thoughts on this.


Ongoing commitment to supporting survivors. Whatever else it has done, the Inquiry has spotlighted the prevalence of child abuse within organisations and institutions in British society. Police referrals from IICSA are made to Operation Hydrant, and the latest statistics show that thousands of reports of child abuse being prosecuted. The Inquiry's research has also highlighted child abuse as a public health issue associated with continuing effects on mental and physical health and lower socioeconomic outcomes. The Inquiry's recommendations must ensure that there is an ongoing commitment both to child protection and those directly affected and living with the consequences of past failures.
When IICSA was established all those years ago it was done with the aim of exposing failures and learning lessons from the past. I hope that the inquiry's final report does not hold back.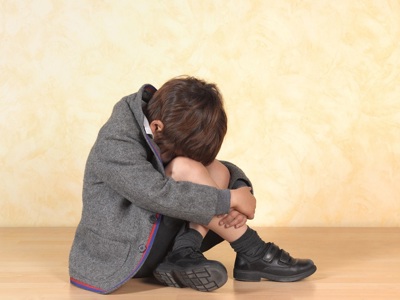 IICSA report into abuse in residential schools
Boarding schools are the "ideal environment for grooming", the Independent Inquiry into Child Sexual Abuse concludes in its report into abuse in residential schools.