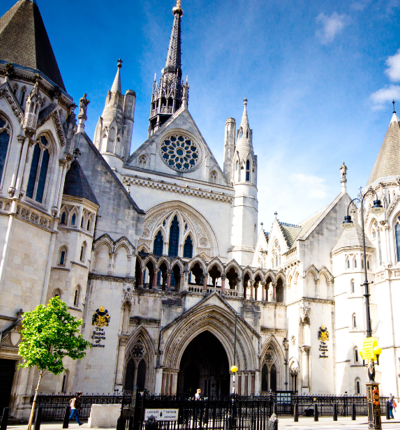 Group Litigation Orders in consumer group litigation: the renewed case for reform
Partner Shazia Yamin, who led on the first Volkswagen emissions group action, and solicitor Claire Powell, discuss the need for reform in consumer group litigation and consider how different procedural mechanisms in other jurisdictions operate.
Posted on 21 October 2022
Group litigation orders (GLOs) are one of three main procedural mechanisms available to litigants in the English courts for obtaining collective redress. GLOs are the most widely used of the three, all of which share a common objective: to enable groups of claimants with a shared interest to pursue a remedy against the same defendant(s). GLOs are a case management regime. They require claimants to "opt-in" meaning proceedings must be issued for each individual claim, which are then collectively managed by the court.


GLOs, and collective action more widely, have long been acknowledged as in need of reform.

Despite being incorporated into the Civil Procedure Rules (CPR) over twenty years ago, since 2000 there have been fewer than 150 cases.  There is clearly a need for reform, and an improvement in access to justice for claimants. It is our view, drawing upon experience from the diesel emissions litigation, that change is required, and in particular there is a clear need for an opt-out mechanism to be introduced for consumer group actions.


One of the largest consumer group litigations to be subject of a GLO in recent times is the VW NOx Emissions Group Litigation which began in the wake of the "Dieselgate" scandal. Similar litigation is underway against a number of other diesel vehicle manufacturers, all of which are likely to be the subject of GLO applications in the coming months.


The pros and cons of GLOs


The diesel emissions litigation has demonstrated both the strengths and weaknesses of the GLO regime. On the plus side, the appointment of a single managing judge for proceedings allows a single judge to get to grips with the complex litigation and apply a consistent approach to decision making. Another advantage is the publicising of the proceedings. CPR 19.11(3)(c) sets out the requirements for a GLO to be advertised, setting out the importance of informing potential claimants of any action, essential to access for justice for collective action.


Relatively low levels of claimants opting to participate in the litigation. These barriers can be economic, psychological, or social, with claimants unable, or unwilling to participate in the litigation. A low level of claimant participation is undesirable for a number of reasons, including because it detracts from access to justice and because it leads to a defendant potentially evading the full consequences of their actions.
Front-loading of work. A direct consequence of the "opt-in" requirement of GLOs is that claimant law firms are required to front-load a lot of work, and often incur significant costs in doing so, before the litigation moves on to deal with issues which go to liability.
Multitude of individual claims. As a consequence of GLOs requiring claimants to commence individual proceedings, a multitude of claim forms are often issued. This is not only a costly initial step from a claimant perspective, but it can become necessary for amendments to be made to the issued claim forms, meaning that claimants find themselves incurring further costs and facing logistical ramifications.
Global impact: diesel emissions consumer group litigation


A key characteristic of the Volkswagen emissions litigation is that it was replicated across the globe. Each set of national proceedings were launched against the same or related multinational corporations but brought on behalf of domestic claimants, under different domestic substantive laws and applying different domestic legal procedures.


An overview of how the litigation progressed and outcomes in some of the jurisdictions which permit opt-out actions for consumer group claims is set out below.
Date proceedings commenced: Multiple class actions were filed. The first of which were filed in 20 states across the US within 3 days of the scandal emerging in September 2015
Date resolved: 21 April 2016 - in principal agreement announced by Judge, 28 June 2016 – settlement proposal submitted to Judge for approval, 25 October 2016 – settlement of first consumer class action announced
Time taken to resolve: In principal agreement announced within 7 months – 13 months until first settlement announced.
Level of claimant participation: As of 18 November 2018, 482,600 consumers had submitted claims to VW for review, and 467,700 had been issued offer letters. Some 4,000 individuals ultimately opted out of the consumer class settlement.
Average compensation: Average US $18,000 value per consumer in buybacks and direct payments; a total of US$9.5 billion value to approximately 537,000 consumers
Date proceedings commenced: A Canada wide class action commenced 6 days after scandal emerged
Date resolved: 16 December 2016 – parties entered into proposed settlement, 31 March 2017 - settlement approval motion heard with the reasons for the settlement approval being released in April 2017
Time taken to resolve: 15 months until proposed settlement was entered into
Level of claimant participation: 105,000 class members, less than 36 individuals opted out of the action.
Average compensation: Owners/lessees entitled to C$5,000-$8,000, plus choice to sell or trade in the vehicle, terminate the lease without penalty or keep the vehicle and get an emissions modification and an extended emissions warranty
Date proceedings commenced: 3 class action proceedings were launched by one of the law firms representing consumers in November 2015
Date resolved: Settlement agreements reached on the eve of the "second-stage" trial which was due to commence on 23 September 2019
Time taken to resolve: 4 years until agreement was reached
Level of claimant participation: 100,000 class members
Average compensation: Average settlement of A$2,800, with precise amount varying by type and age of vehicle, ranging from approximately A$1,589 to A$6,554; total settlement A$124 million, paid to 44,000 class members who registered in time
In comparison, in England and Wales, some law firms first began issuing proceedings on behalf of individual claimants in early 2016. The progress of the litigation was impeded by satellite litigation, meaning that a GLO was not made until May 2018, despite the initial GLO application being made to the court in October 2016. A trial of preliminary issues considered key to establishing liability took place at the end of 2019, which resulted in a favourable judgment being handed down in April 2020. Twenty Lead Claimants were selected and detailed individual pleadings in respect of each of these claims were prepared and served. In May 2022, the parties reached an out of court settlement which resulted in a payment of £193 million being made to some 91,000 claimants in the litigation. No admissions of liability were made as part of this settlement.
At the time of the settlement, a six-month trial in the case had been scheduled to commence in January 2023. The settlement came almost seven years after scandal first emerged, and took significantly longer than the parallel proceedings in US, Canada, and Australia.
In addition to progressing at a slower rate, the level of claimant participation in the English GLO proceedings was comparatively small.
In Germany, the political consequences of the scandal, and the staggering amount of litigation that followed were such that they caused the legislature to partly retreat from its long-time opposition towards collective litigation and introduce a new instrument of collective redress (a model declaratory action).
The disparity of outcome revealed by the above comparison is stark. In simple terms, consumers in the US, Canada and Australia engaging in litigation arising from a parallel set of facts were afforded access to swifter and, in some cases better redress than their counterparts in this jurisdiction.
The inequity of outcomes is unlikely to go unnoticed by prospective consumer group litigants in England and Wales, and therefore underlines the urgent need for procedural reform within this jurisdiction.
Tentative steps towards reform
The limited use of opt-out collective actions for the infringement UK competition law was introduced in 2015. However, it was not until a Supreme Court judgment in late 2020 and a subsequent Competition Appeals Tribunal ruling in 2021 in the case of Merricks V Mastercard that use of the regime began to gain momentum.
A July 2021 consultation by the Department for Business, Energy and Industrial Strategy included proposals for the extension of collective redress for breaches of consumer law. Disappointingly, the
response published in April 2022
confirmed that, in light of the differing perspectives presented during the consultation, the Government did not propose to take immediate action at this stage.
Perhaps the most frequently advanced argument against reform is that the wider introduction of an opt-out regime would lead to a "US-style litigation" system and cause an increase in vexatious or spurious cases. However, such concerns have been authoritatively rebutted by the proponents of reform. Even if there is a degree of validity to such concerns, they should not be used as the basis to oppose reform. Rather, the courts can and should be trusted to weed out any frivolous cases and they have demonstrated their ability to do so by performing their case management role under the GLO regime. Moreover, appropriate safeguards can be devised and introduced to further empower the courts in performing such a role.
In the absence of reform, it appears that mis-placed fears of introducing a US-style litigation system are being allowed to prevent consumers in England and Wales accessing redress that is readily available to US, Canadian, and Australian consumers.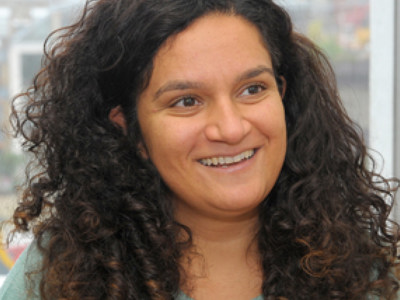 Shazia Yamin
Shazia specialises in large-scale product liability litigation on behalf of consumers
Claire Powell
Claire is a associate solicitor in the international department, she is currently working on emission claim cases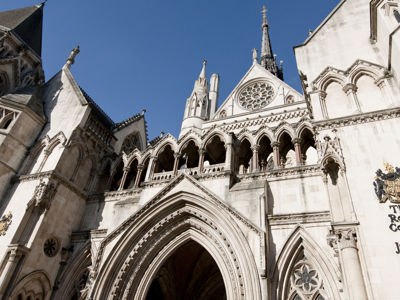 Group litigation: High Court emphasises need for co-operation between claimant law firms
Shazia Yamin and Holly Hampton discuss the recent judgment of Senior Master Fontaine in the VW NOx Emissions Group Litigation following an application for relief from sanctions by a law firm to have their clients added to the Group Register after the cut-off date.