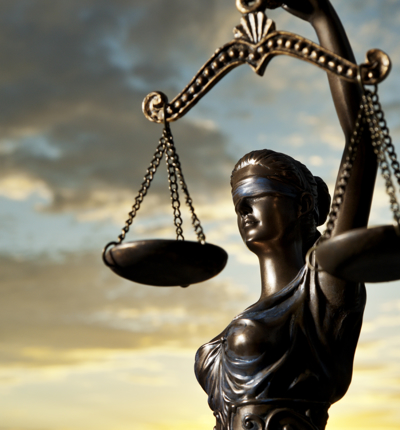 Do companies' stated human rights commitments play any role in holding them to account?
Following this year's International Human Rights Day, Katharina Theil, Ella Kennedy and Danny Holroyde, from the international department, look at the interplay between companies' stated human rights commitments and accountability for corporate human rights abuse overseas.
Posted on 13 December 2022
In recent years, sustainability issues have moved into the limelight of discussions around corporate behaviour. Strong Environmental, Social and Governance (ESG) business policies have received increased attention, and companies are making ever-increasing commitments, including on human rights. There are a variety of reasons that have contributed to this new business reality, such as pressure from investors concerned about the security of their investments, requirements imposed by governments, society's expectations, or companies' internal ethical considerations. When human rights abuses arise from companies' business operations, do their stated human rights commitments play any role in holding companies to account?
Background: Legal liability for human rights abuses
Where there are serious human rights abuses, ideally criminal action should be taken, though often this is not something that is feasible. In other cases, a civil claim might be more appropriate. Yet, this is also fraught with difficulties. Many victims of corporate abuse are unable to bring legal claims against the wrongdoer, for example, because they cannot afford to pay for legal representation and alternative funding options are not available or accessible. In addition, companies are often powerful actors, which can make it virtually impossible to obtain accountability in local courts.
In light of such difficulties, over the last 25 years a jurisprudence of civil claims brought by victims of corporate abuse against British parent companies has developed in England and Wales.
Two recent landmark decisions that clarified the scope of a parent company's liability in English law are Lungowe v Vedanta and Okpabi v Shell, which were brought by our colleagues in the international department at Leigh Day. In these cases, the UK Supreme Court confirmed that a parent could owe a duty of care to individuals affected by a company's operations overseas, which, in brief, largely depends on the degree of control and responsibility the parent assumes over the relevant parts of the subsidiary's operations. Importantly, the Supreme Court found that the legal responsibility of a parent company could also arise from the very failure to act on public commitments to safeguard communities and the environment.
Public human rights commitments: The 'S' in ESG
The 'S' in ESG undoubtedly covers human rights commitments. As noted, a variety of factors have created a situation where public human rights commitments are part of the reality of doing business. Companies attuned to ESG factors will usually have public human rights policies and make further public human rights commitments, for example, regarding their supply chain. An ever-growing number of companies also subscribe to the UN Guiding Principles on Business and Human Rights (UNGPs), a global set of principles relating to human rights protections in the context of business operations.
More effective together?
There seems to be, at least, some value in public human rights commitments in achieving accountability for corporate human rights abuses.
Firstly, voluntary public commitments on human rights can, under certain circumstances, be converted into a binding duty to act. The failure to do so can then constitute a breach of duty, which will give rise to liability if it causes harm. As such, greater voluntary public human rights commitments, motivated by the increased importance of ESG issues, may in fact serve to broaden the scope for legal responsibility.
But even where this is not the case, public commitments can work in combination with legal mechanisms to ensure that corporate wrongdoing is remedied.
A number of examples illustrate this:
Claims brought by Leigh Day on behalf of Kenyan claimants living in proximity to Kakuzi Plc's agribusiness operations were settled in 2021. The claims against the British parent company Camellia Plc and other group companies related to allegations of serious human rights abuses by security guards, employed by Kakuzi, against members of the local communities. Shortly before the settlement, a number of British supermarkets removed avocados supplied by the company from its shelves. The supermarkets announced this step after the claims had been covered extensively in the media, stating that human rights abuses in the supply chain would not be tolerated. Although the supermarkets did not explicitly make this link, it seems likely that the decision to stop selling the avocados would have been motivated, at least in part, by their public commitments on human rights in the supply chain.
Public human rights commitments can also be of significance regarding companies' approach to claims brought against them. For example, multinational companies increasingly challenge jurisdiction of the English courts, including where it would not be possible for victims to pursue the claims in their home states, for example due to a lack of access to financial support. Arguably, such approach contradicts companies' stated commitments to providing victims with an effective remedy and access to justice, which is a fundamental component of the UNGPs. This is a point highlighted by a group of UN special rapporteurs and working groups (UN special procedures) in the Kabwe lead poisoning class action currently ongoing in South African courts. This case is brought on behalf of a class estimated to include around 140,000 residents of Kabwe by South African law firm Mbuyisa Moleele supported by Leigh Day. The UN special procedures have been admitted to intervene in the proceedings and will be heard by the court deciding on the certification application in January 2023.
In addition, companies that have subscribed to the UNGPs have committed to carrying out human rights due diligence, a process which should include assessing actual and potential human rights impacts and acting on any findings. As a result, companies that previously would have adopted a hands-off approach, now have an obligation to actively investigate the impacts of their business operations. In the course of these investigations, companies may acquire knowledge about human rights abuses, which might then give rise to legal liability.
Separately, where misleading or dishonest statements are made that the average consumer would rely on in their business decisions, companies can be held to account under UK consumer protection legislation.
A parallel may be drawn here to 'corporate greenwashing', which describes misleading and dishonest statements made by a company in relation to its green credentials. This has resulted in strong public criticism and some legal and regulatory action. For instance, the UK's Advertising Standards Authority (ASA) has found a number of advertisements to amount to greenwashing, for example, in a decision to ban a series of HSBC climate ads in October 2022. The ASA ruled that any future environmental statements would have to disclose HSBC's role in the climate crisis. In addition, in September 2021, the UK Competition and Market Authority (CMA) issued a 'Green Claims Code' that sets out how businesses must communicate their green credentials without causing consumers to be misled in order to avoid liability under consumer protection legislation. The clear implication is that companies must walk the talk to avoid legal liability.
However, whilst UK consumer protection law offers an important remedy for consumers in the UK who have been misled regarding human rights or green credentials and will hopefully have preventative function, this legal avenue is not open to victims of corporate human rights abuse overseas. In such cases, the role of publicly stated human rights commitments as an additional lever in resolving human rights wrongs working in combination with litigation seems significant.
Looking beyond situations in which consumer pressure is relevant, surely investors concerned about ESG issues should also take note where stated human rights commitments do not reflect the business practices of a company and exert pressure for abuses to be addressed or withdraw investment.
In summary, these are just a few examples for the interplay between companies' stated human rights commitments and the legal liability of multinational companies. The full extent to which public human rights commitments assist in bringing justice to overseas victims of corporate abuse remains to be seen. The bottom line is that the space for companies to act contrary to their public commitments is narrowing. We at Leigh Day work to hold multinational companies to account, including to ensure that companies do not only pay lip service to human rights.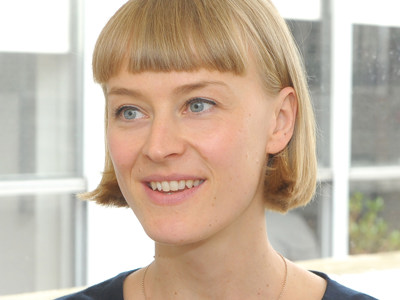 Katharina Theil
Katharina Theil is a senior associate solicitor in the international department.