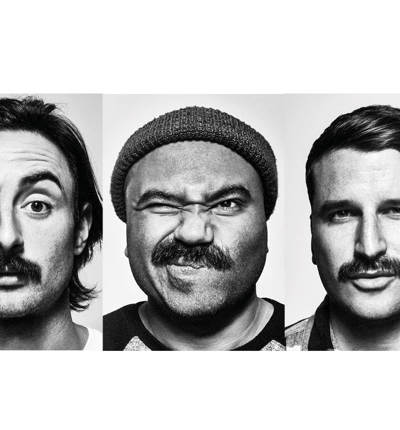 Raising awareness of men's health throughout Movember
Throughout November the clinical negligence team shine a light on men's health matters in a series of blogs covering mental health, covid-19, spinal injuries, and men's health in the much-neglected traveller community.
Posted on 01 November 2021
The clinical negligence team regularly represent men in claims involving specifically male medical concerns such as death from heart disease, undiagnosed prostate cancer, and testicular torsion.

Also, we frequently act for men in claims which require a sensitivity towards male health issues. For example, spinal injuries causing sexual health and fertility injuries and men as the forgotten victims of psychological trauma in birth injuries cases.

The reality is that the most common threats to men's health are well known and are often preventable.

Leigh Day's clinical negligence team urges men to take the opportunity over November to address any niggling health concerns.

KNOWLEDGE is key and below are some things that men should know about their health
KNOW your family health history:
Ask those important questions, does cancer or heart disease or diabetes run in your family?

If in doubt, talk to your doctor about screening, which can catch changes before they become cancer and inform your GP if your close relative has had cancer as early detection saves lives.
KNOW your health stats and when to seek advice:
The below is just a guide and slightly higher levels may be normal in older men or in your specifical case

Normal blood pressure is less than 140/90.

High blood pressure causes a myriad of health problems including: heart attacks, strokes, erectile dysfunction, and kidney disease.

Lifestyle changes and medicines can be highly effective in bringing down blood pressure to within normal range.

Ideal total cholesterol is less than 4.0mmol/L (with LDL below 2.0mmol/L).

The leading cause of death in men remains heart disease, which is four times more common in men than women under 65 years of age, and high cholesterol is a major yet preventable risk factor.

Normal blood sugar is less than 6.0mmol/L.

If you catch and treat high blood sugar you may not go on to develop the disease of diabetes.

Normal PSA level is lower than 3 ng/ml (though the range is higher for older men).

The PSA blood test has had bad press, but it is the best test available to corroborate clinical signs, which may be suggestive of cancer.
KNOW your body and when to act
Go to your GP and seek advice if you have:
Chest pain either at rest or on exercise (call 999 immediately if it is of sudden onset or spreads to your arms, back, neck or jaw)
Sudden severe pain, swelling or lumps in your testicles
Burning or pain during urination or frequent urges to urinate at night or loss of bladder control
Blood in your urine or semen
Erectile dysfunction
Fatigue that drains you of your strength and causes mental fog
Difficulty swallowing or chronic acid reflux
Unintended or unexplained weight loss
Bowel changes or blood in faeces
Changes in moles (colour, shape, size)
Excessive and unexplained bruising
Yellowing of your skin or the whites of your eyes
The above of course may not be anything alarming but early diagnosis is the route to effective treatment and your doctor is your best ally for maintaining health and preventing disease.

As a medical negligence team we offer help to men and their families who may have suffered injuries due to medical negligence all year round. We will listen to your story. We will try to find out what has happened to you and, if something has gone wrong, we will try our best to secure compensation for your injuries.

The medical content in this blog has been checked and approved by GP expert Dr Greg Warner. This blog does not constitute medical advice, if you have any concerns you should contact a medial professional.

Leigh Day will also be participating in the moustache-growing fundraiser for the charity Movember, who are the leading global charity which aims to transform the way health services reach and support men. Follow this link to our fundraising page.
Picture credit: Movember