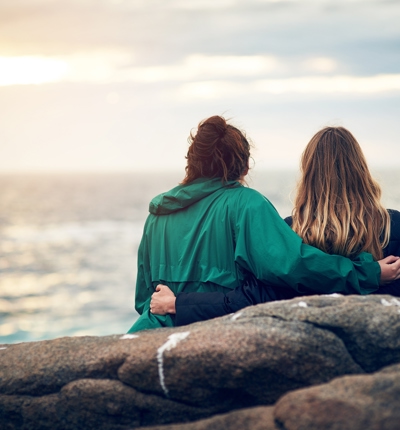 Inquests: Legal aid hope for bereaved families facing the 'wild west of the law'?
Merry Varney and Caleb Bawdon examine why non-means tested public funding for bereaved families at inquests is urgently needed and what it may mean for families.
The Justice Committee's report into The Coroner Service gives the government a deadline of 1 October 2021 to introduce non-means tested public funding for bereaved families at inquests.
Most of us will never have first hand experience of the workings of England and Wales' Coronial system. However, for those who lose a loved one where the death was violent, unnatural, of unknown cause or in state custody, there may be no choice. Inquests are a powerful tool for finding out how, when and where the deceased came by their death. They can hold institutions and individuals to account through findings of fact, and lead to lasting and meaningful changes to prevent future deaths. But for many families the reality of the inquest process can be bewildering and incomprehensible, or as inquest lawyer Dr Oliver Lewis recently put it, "inquests are the wild west of the law".

Unlike the criminal or civil courts, the coronial system is made up of 85 local coroner's services, which are not part of the national HM Courts and Tribunals Service, but instead administered and funded by local councils.

The result is at best a variation in approach and set-up, and at worst dramatic inconsistency where how a death is investigated – how a bereaved family is treated varies widely depending on the postcode.

The Justice Committee's report published on 27 May 2021 highlights many issues well-known to inquest lawyers and bereaved families who have experience of the 'wild west'.

Families such as Andy and Amanda McCulloch, who gave evidence to the Committee and whose experience with the coronial system is written about in their recently published book. The report makes a number of helpful recommendations, such as for a national coroner's service and measures to address the long-neglected role of pathologists.

But by far the most important recommendation the report makes in our view is to call on the government to introduce by 1 October 2021 non-means tested public funding for bereaved families to be legally represented at inquests where state bodies are represented. Put simply, for legal aid to be available, regardless of financial circumstances, to cover the cost of legal representation in inquests for some bereaved families: a long overdue step in the right direction.

Currently, legal aid for bereaved families to cover the cost of legal representation at inquests is extremely limited and only available following an application to the Legal Aid Agency ("LAA") for exceptional case funding.

The application process to receive funding for legal representation through to the conclusion of an inquest is very demanding for families, who must provide extensive and intrusive information and evidence about their personal finances. The LAA must be satisfied also that circumstances of the death meet the narrow criteria of either engaging Article 2 of the Human Rights Act (Right to Life) or there being a wider public interest that legal representation is required to achieve. The application process is often long and arduous, and we regularly only secure funding on appeal. For many bereaved families there is no legal aid available and many face either representing themselves or having to privately fund representation – the first often leading to a gross inequality in arms, and the second a gross unfairness given public bodies will have publicly funded lawyers to represent them.

In its 2018-19 review of legal aid for inquests, the Ministry of Justice explained its refusal to introduce non-means tested funding for families in inquests where state bodies are represented on the basis that such a change would risk making the coronial system adversarial, rather than inquisitorial. As many observers have pointed out, if the system were truly inquisitorial, public bodies would not need to spend enormous sums on their own legal representation at inquests and it ignores the fact this is a legal process, with legal rules applying which bereaved families should not be expected to navigate alone.

The Justice Committee's report explicitly acknowledges the reality that inquests too often are adversarial in nature, where institutions and Interested Persons will try to reduce their liability or reputational damage through their participation in the inquest process. An inquest may not strictly be able to apportion civil or criminal liability, but its findings of fact and conclusions are the state's formal record as to the circumstances of a death, meaning there is a clear incentive for those facing accusations of causing or contributing to the death to exert influence over the process.

The only way to address this inequality of arms is through bereaved families receiving their own specialist independent legal advice and representation and we urge the Government to accept the recommendation and make this change by 1 October 2021.

Giving bereaved families the right to legal aid, without having to go through a gruelling application process and for lawyers to have more certainty about the funding available for bereaved families, will we hope lead to more families benefiting from legal representation – fewer going through the horrendous experience battling with the Legal Aid Agency and/or facing an inquest alone or with financial worries, while surrounded by tax-payer funded lawyers often actively seeking to prevent accountability and transparency. It could really be a significant step forward.

Does it go far enough? Not in our view. We will have to see, if implemented, what is meant by a public body being represented – is it only if external lawyers are appointed? Does an in-house legal representative count?

And what about bereaved families who find themselves involved in an inquest with private companies able to afford lawyer upon lawyer? The family of 14-year-old Molly Russell who have serious concerns about the role social media companies may have played in their daughter's death had to fight for legal aid. The potential Interested Persons in the inquest are some of the largest companies in the world who have vast resources to fund their own legal representation, yet even if the recommendation is implemented, it would not help bereaved families like the Russells.

So while the Justice Committee's recommendation on legal aid is very welcome, and if adopted could be a substantial step forward for many bereaved families, inevitably there will still be some who will have no choice but to go it alone in the wild west of the law.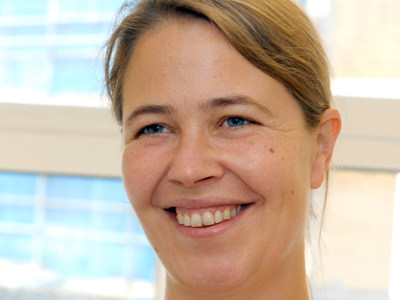 Merry Varney
Merry is a partner in the human rights department and head of the Leigh Day inquest group